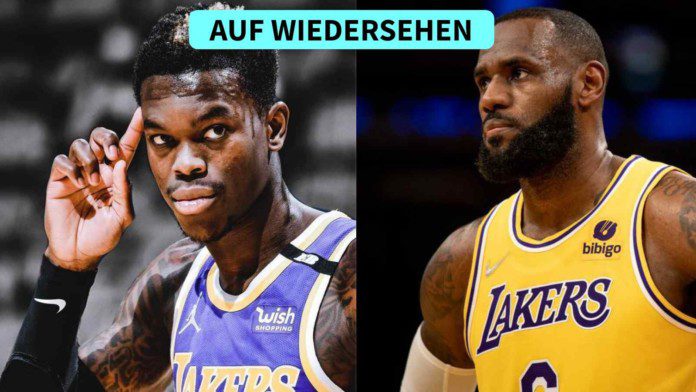 Dennis Schroder left the LA Lakers after his flameout in Last season's playoffs. Though the LA Lakers did offer him two extensions: one of $33.4 Million for 2 years and one of $84 Million for 4 years he still declined both.
Dennis Schroder wanted a 4 year $100-$120 Million contract but the Lakers weren't ready to give that much. They unceremoniously replaced Schroder with Russell Westbrook with a trade deal of $44 Million. Though Schroder left after egging his playoffs but still before that he did put up amazing performances for the Lakers.
Dennis Schroder is averaging 17.5 points per game for the Boston Celtics since his joining of the franchise in a $5.4 million contract for one year. Schroder serves as an important secondary scoring option for the Celtics as his agility and athleticism help him get through the defense system of his opponents.
Dennis Schroder – "It wasn't the right fit"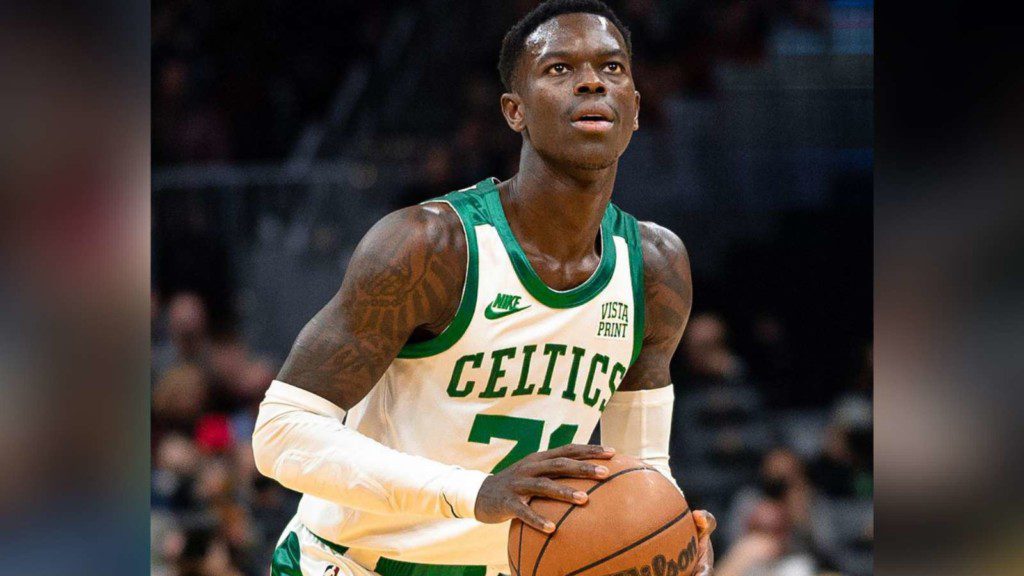 Dennis Schroder recently opened up about his time with the LA Lakers and how did it feel to play with NBA Superstars like LeBron James and Anthony Davis.
He said, "To play with AD and LeBron. It was an honor to play with them and see every single day how they work and how they do things on the court, off the court, it's just a blessing. It's the reason I'm grateful that I've seen it but for me, personally, it wasn't the right fit."
He continued to add, "That's the reason I was hesitating a little bit. The way I played is not how Dennis played over his whole career in the NBA so that's the reason I was like, 'Okay, I have to see how it's going next.' That's the reason why I even didn't talk to the organization and said, 'Listen, we can talk about (the contract) after the season. I want to concentrate during the season to finish it.' Now, in the situation I'm in, I think I'm 100 percent comfortable so far. You feel the appreciation, you feel the organization is trying to help you, your family, your friends or whatever. It's been great so far. I mean, this is all I wanted and I think we can accomplish something big here."
Through this, it is pretty clear that Schroder definitely wanted to let go of the frame that has been hanged around him after the playoffs as the 'flameout'. And, if the Boston Celtics give him that score to feel creative and grow then as fans people can't be happier. He has the insatiable hunger to become much better than what he is, and as a player, if you have that then it's a good sign.
He was drafted by the Atlanta Hawks in 2013 and till now has played for 4 different NBA teams. Seems like he has finally found his click with the Boston Celtics.
Celtics President of Basketball Operations told Mass Live that "I knew he was really good" when asked about Dennis Schroder. He also added, "I think back to several plays across his career against us that were huge, enormous plays. He's physically gifted, he's got great speed, he's long, he can get through small spaces and he is a competitor. That has always been very clear. When you play against guys, I think you have an even better feel for that, right? I've always felt like he was a great competitior. Again, everybody that I talk to had great things to say about him in all those other ways and that's been totally validated. He's a great teammate, a really enjoyable guy. His family is here, he's got a couple young kids. He is a really enjoyable guy to have around."
To be at a place where your talent is respected and appreciated is what a player demands. Fans could only hope that Dennis just grows more from here and showcases outstanding performances on the court.
The Boston Celtics did lose the match against the LA Lakers yesterday at the Staples Centre but they surely have a talented and young roster. With Jayson Tatum, Jaylen Brown, Marcus Smart, Dennis Schroder the Celtics have formed rather a potential team. They will face off the LA Clippers on Wednesday.
Also read: Twitter reacts to Dennis Schroder being showered with Boos at the…