The former MVP and Nets Top Scorer, Kevin Durant is everywhere on the court during a match from shooting, jump shots, defense, and rebounds. He is once again proving why his presence is so important and irreplaceable. But recently he has to enter the NBS Health and Safety protocol but still, the headlines haven't stopped following him.
Ever since being sidelined due to NBA's Health and Safety Protocol, Kevin Durant has made it his mission to watch everything that transpires on social media.
Kevin Durant is averaging 29.7 points, 7.9 rebounds, and 5.9 assists per game for the Brooklyn Nets. After Kyrie Irving's adamant stand to stay unvaccinated made him ineligible to play the Nets were caught in a huge turmoil. Kyrie's position is easily not filled and still, the Nets are struggling but Durant, for the time being, has temporarily over-took that void.
Also read: Trail Blazers: Damian Lillard reveals Clutch Point blunder in Portland vs…
Kevin Durant lits Twitter on fire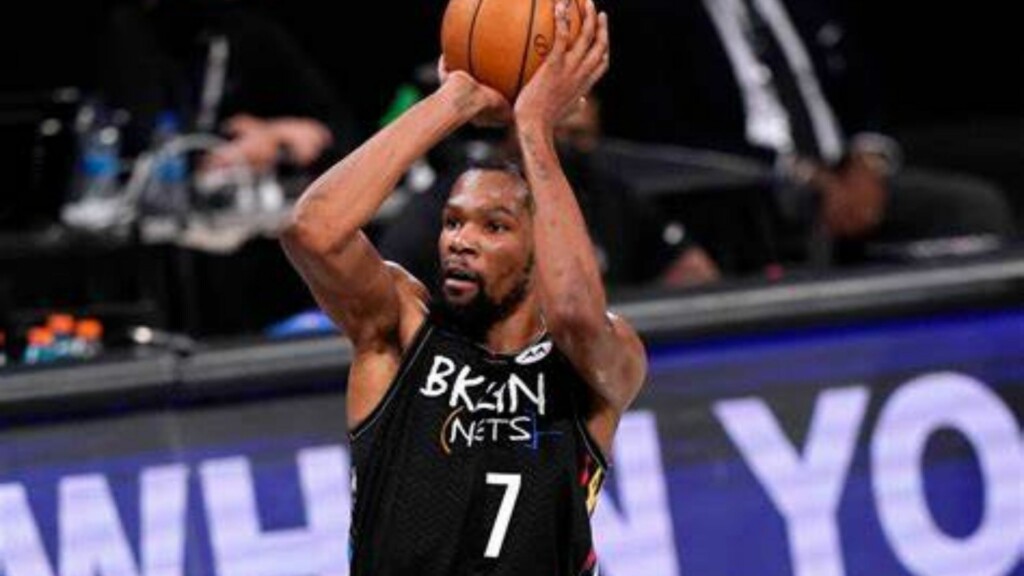 The 33-year-old is caught up in what they call "online troll" after his comment earned some weird looks from people. Kevin Durant quote tweeted a kid's practice video uploaded by Overtime with a comment "This shit stinks." Seems like Durant didn't quite take a liking to this video and didn't believe in sugarcoating his words just because the performer is a kid.
Basketball is an intense game and only the skilled can survive this rigorous battle, and Kevin knows it very well. Instead of going with the crowd, Durant gave the kid a reality check to mend his ways at an early stage. The blatant truth is not something everyone appreciated and many attacked Durant for it.
One such person who didn't like this comment of Durant's was Indian News Channel NDTV's Editor Sreenivasan Jain. Jain commented under Kevin's post with "he's just a kid, champ."
To this Durant replied again with "It's about habits man."
Kevin Durant was one of the best players of his school and has come so far in the NBA League, so he might have certain patterns or habits that made him what he is today. He is considered one of the top scorers in this league and is a top choice for this season's MVP awards. He was raining points against his opponents until he entered the NBA protocol.
He missed Nets' Saturday game against the Orlando Magic and is expected to miss the team game against Portland Trail Blazers on Thursday too.
Also read: "Pull your Socks up"- 3 Things that Russell Westbrook must do…