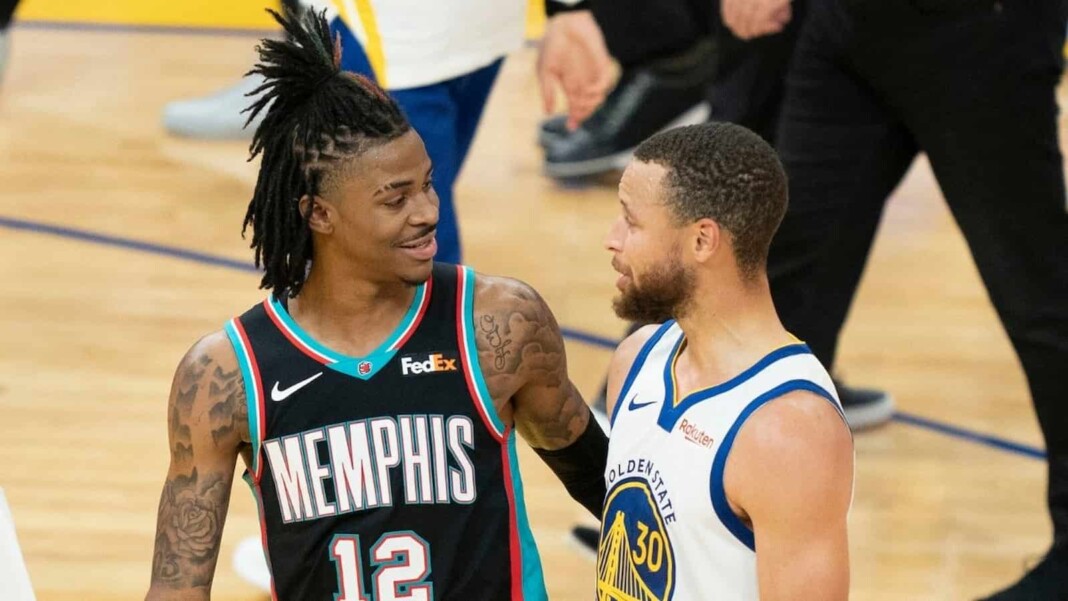 There are a very few players who can match the ability of Golden State Warriors talisman Stephen Curry. However, when it comes to his scoring ability, it is very doubtful if anybody could match that. Stephen Curry has been on fire lately in the league. If injuries could level a player, then Stephen Curry would not be bothered for sitting out for a while. Coming off injuries twice this season, the magician has carried the team into play-in format. Finishing 8th in the league, Stephen Curry has carried the team from slumped to championship probability. His absolute impeccable performance has made him a strong candidate for the 2021 MVP award. Here is what Memphis Grizzlies' guard Ja Morant has to say for Stephen Curry.
The Golden State Warriors faced Memphis Grizzlies for a battle for 8th spot in the league. Both the team needed to win the game for the acquiring the 8th spot. Finishing at 8th position would have given an extra chance if the team failed to win the first match in the pay-in. But the Dubs nation and Stephen Curry had different plans. The charismatic shooter lined up 46-points, 9 assists and 7 rebounds. Andrew Wiggins added 21 points and 10 assists to aid Stephen Curry's huge night. While Ja Morant on the other end, struggled to get a momentum. He could manage to score 18 points only while Jonas Valanciunas scored highest 29-points for Memphis.
Ja Morant makes strong case for Stephen Curry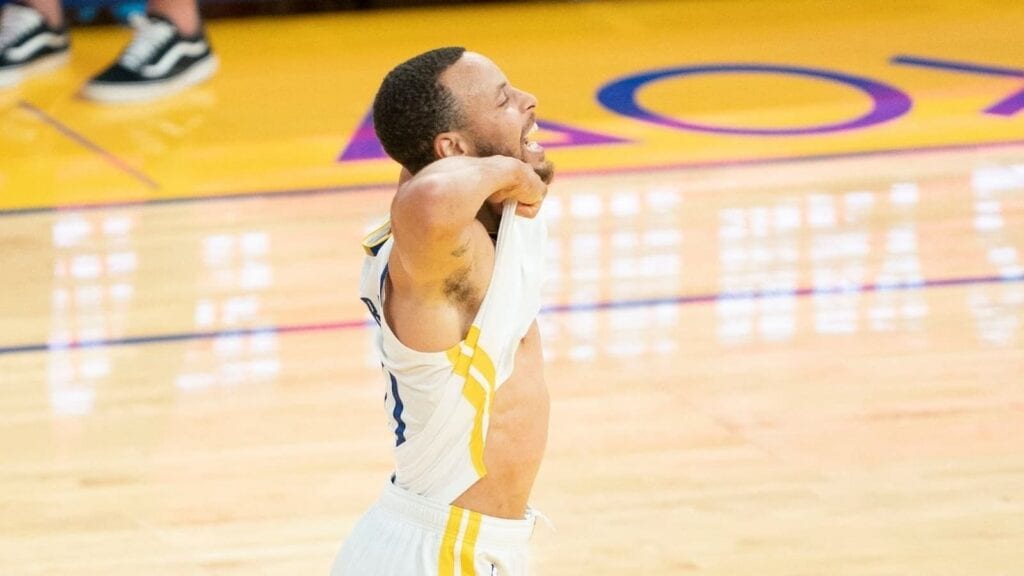 With their latest win, Golden State are all set to face Los Angeles Lakers in the play-in format. Stephen Curry shinned once again for the team. He has always rose to the occasion when the team needed him the most. The 33-YO's 46 points were a huge push for the whole team. With 7 turnovers, the assassin still buried the Grizzlies in their own soil. With this win, the Warriors stretched their season lead to 2-1 against Memphis, and that stunned Ja Morant.
Stephen Curry is making strong contention for the MVP trophy as well. The assassin is scoring huge numbers while carrying the team single handed. Ja Morant has a huge praise for Curry as well. He put on social media how much he wants Steph to win the MVP trophy this season. Warriors' team mate Juan Toscano-Anderson called him "Picasso of our time".
Also Read: LeBron James Net Worth 2021′; Endorsements and NBA Salary
Stephen Curry is averaging more than his MVP season. With a high three-point conversion rate, he has made strong case for his MVP candidature as well. Although his numbers fall sort of Nikola Jokic's current average. But the way Stephen Curry is getting his numbers, might prove his contention for MVP.
Also Read: Full list of NBA champions and runners up