The Lakers vs Nets drew a lot of attention despite the fact having many big players out of the team due to covid protocols and injuries. A rather unfortunate incident happened with Talen Horton-Tucker as he got hit right in the nuts by James Harden while he was attempting a step-back jump.
What exactly happened during the game?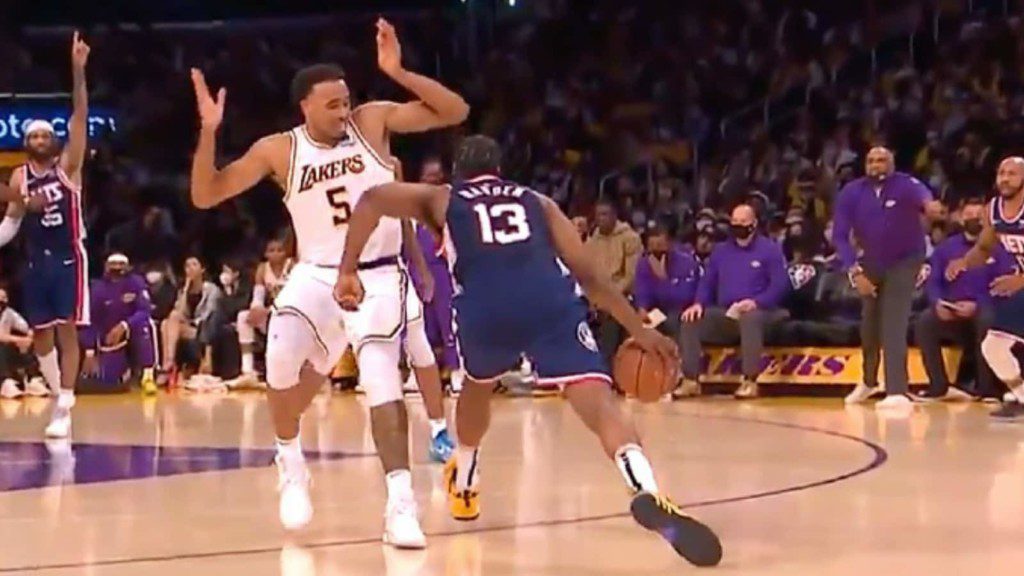 James Harden was facing Tucker at the top and was completely isolated by him, In order to get an opening to take a shot he used his old trick of lowering his shoulder to trick Tucker but he got up which lead to him having some really bad consequences.
After a review made by the referees, Harden was given a flagrant one and Horton-Tucker was given some free shots. He was fine and continued to play for the team afterward.
Also read: "Lakers team is hard to watch" – Twitter reacts as Lakers get Harden-ed by Nets
Twitter reacts on James Harden hitting Talen Horton-Tucker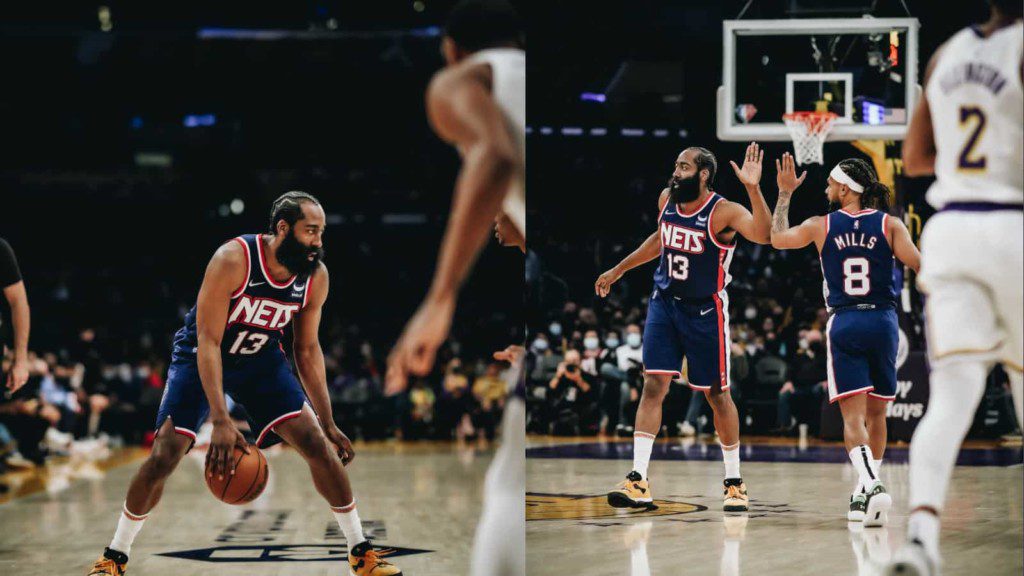 Soon after this incident, the people on Twitter have gone wild over and it didn't take time to spread it like wildfire on the internet. Fans were a bit enraged as Harden could be seen in the clip arguing on the fact that he didn't do it on purpose much leading to some negative reactions as well on the Nets star player.
Watch the full video of the incident here:
Some tweets were in concern for Tucker as well as it looked as if he was hit hard by the elbow while some fans were even defending this act.
Also Read: "LePosterized"-Twitter goes crazy over Nic Claxton last-minute dunks over LeBron James
Also read: "F**k Trae Young" Twitter reacts to chants at Madison Square Garden as New York Knicks host Atlanta Hawks on Christmas