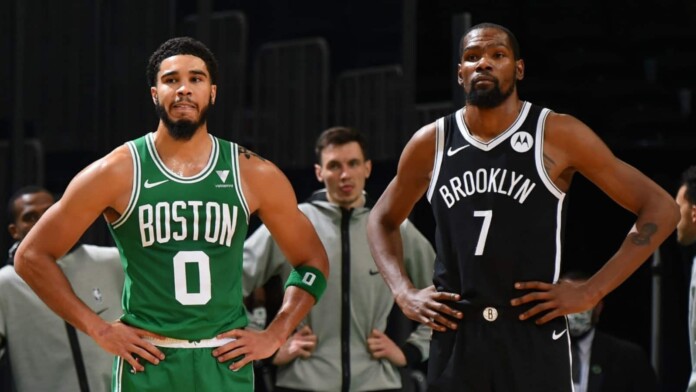 The Boston Celtics have been carried all by the young talents. Especially that of Jayson Tatum and Jaylen Brown duo who have amazed the whole of NBA. Jayson Tatum has surprised the whole franchise dropping huge numbers and carrying the team on numerous occasions. As the Boston Celtics face Brooklyn Nets in the series, things have started to intensify. With Boston Celtics 2-0 down, they needed to fit in their presence in the series. So did they with an outstanding performance from Jayson Tatum. Other than pouring down a gigantic 50-point performance the highlight of putting Kevin Durant guessing was cheered a lot. As the Boston Celtics won their 1st game in the series, they look to cement their chances for the playoffs.
Brooklyn Nets and Boston Celtics saw a typical change of event in the 1st quarter. A 19-4 Nets lead was soon cut out with Jayson Tatum dropping fire. He scored 50-points along with 7 assists and 6 rebounds. Marcus Smart dropped 23 as Tristan Thompson and Evan Fournier were in double figures. On the other end, James Harden pushed hard to make comeback with his incredible three-pointers. While he lined 41-points, Kevin Durant dropped 39-points. Still, Nets could not meet Celtics' lead.
Jayson Tatum breaking ankles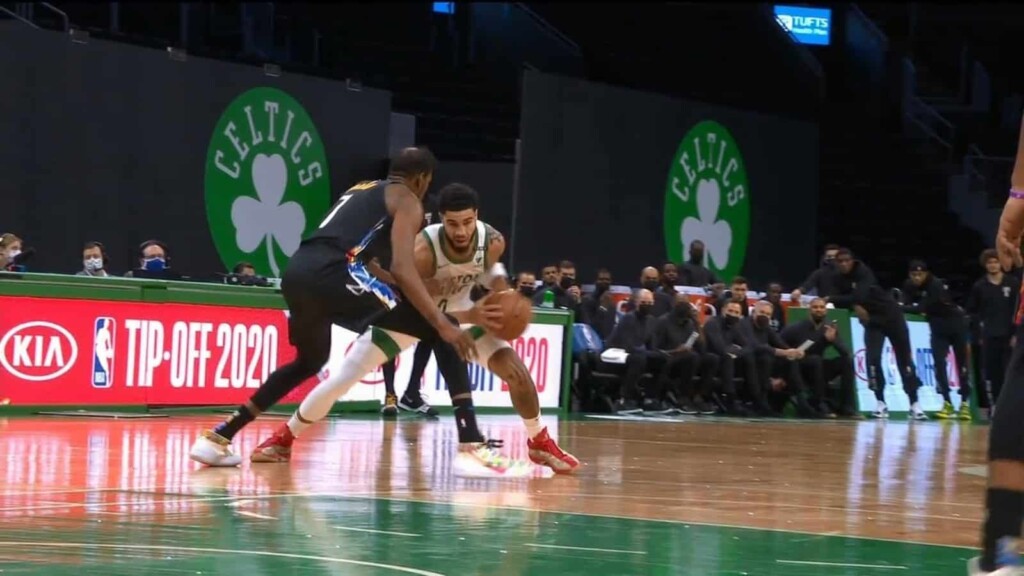 During the 3rd quarter, Jayson Tatum was completely putting on a show. Nets were on 1-point lead while Tatum was handed the ball. As the shot clock winded up, Tatum was up against Kevin Durant. But this time, Tatum got the better of slim reaper. Jayson Tatum put Durant on skates with his between the legs and lethal spin. This crossover left Durant wondering for the ball. The out let pass to Marcus Smart led to an easy three-point shot.
Also Read: Michael Jordan donates $1 Million at Morehouse College to boost journalism
Boston Celtics are now 2-1 in the first round playoff games. There were a number of reasons why the Celtics were down 2-0 coming into this game, including the fact that the Nets have three of the best scorers of this generation. But another key factor in the Celtics' blowout losses in Brooklyn was that Jayson Tatum was basically non-existent. But now with his alarming performance, the Brooklyn Nets need to gear up their strategy to meet all ends in game 4 at T&D arena.
Also Read: WATCH: Luka Doncic and Patrick Beverley get into a scuffle after Luka Doncic thrashes Rajon Rondo