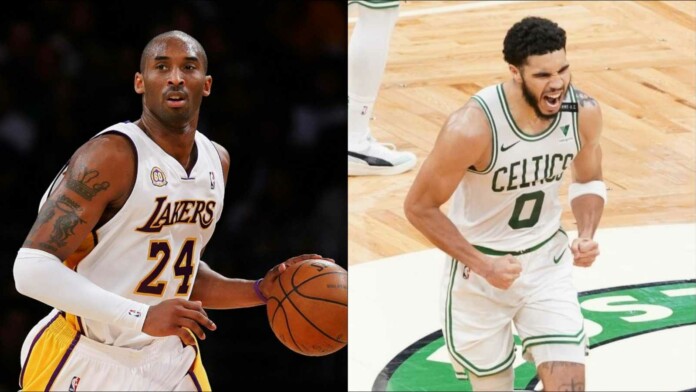 The Boston Celtics have made a huge statement after their latest win. The young guns of team, Jayson Tatum and Jaylen Brown have a bright future ahead. Especially Jayson Tatum who dropped in huge 50-points in the play-in against the Washington Wizards. Ever since Brad Stevens has taken over the coaching segment, Boston Celtics is building a great team steadily. The likes of Jayson Tatum for the team has been huge. After finishing 7th in the regular season, Boston Celtics were put up against Washington Wizards in the play-in tournament. While Jayson Tatum scored huge numbers, he also revealed how Kobe Bryant influenced him to achieve better in career.
Jayson Tatum has been an integral part of the Boston Celtics sine a long time. He stepped up every time the team needed him to perform. He had 60-points game in the regular season as well. Other making a 32-point comeback in the regular season, he is often tallied with the Celtics' legend Larry Bird. This is one of many examples where Jayson Tatum poured huge numbers for the team and rescued from an improbable win. However, Jayson Tatum recently revealed that the enchanting personality of Kobe Bryant has been a huge motivation for him.
Jayson Tatum opens on Kobe Bryant's impact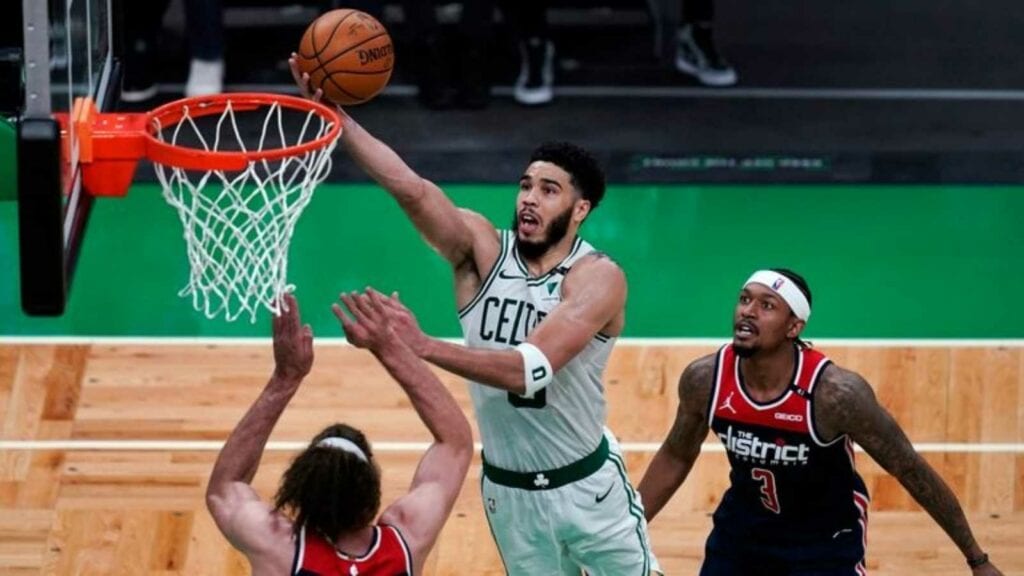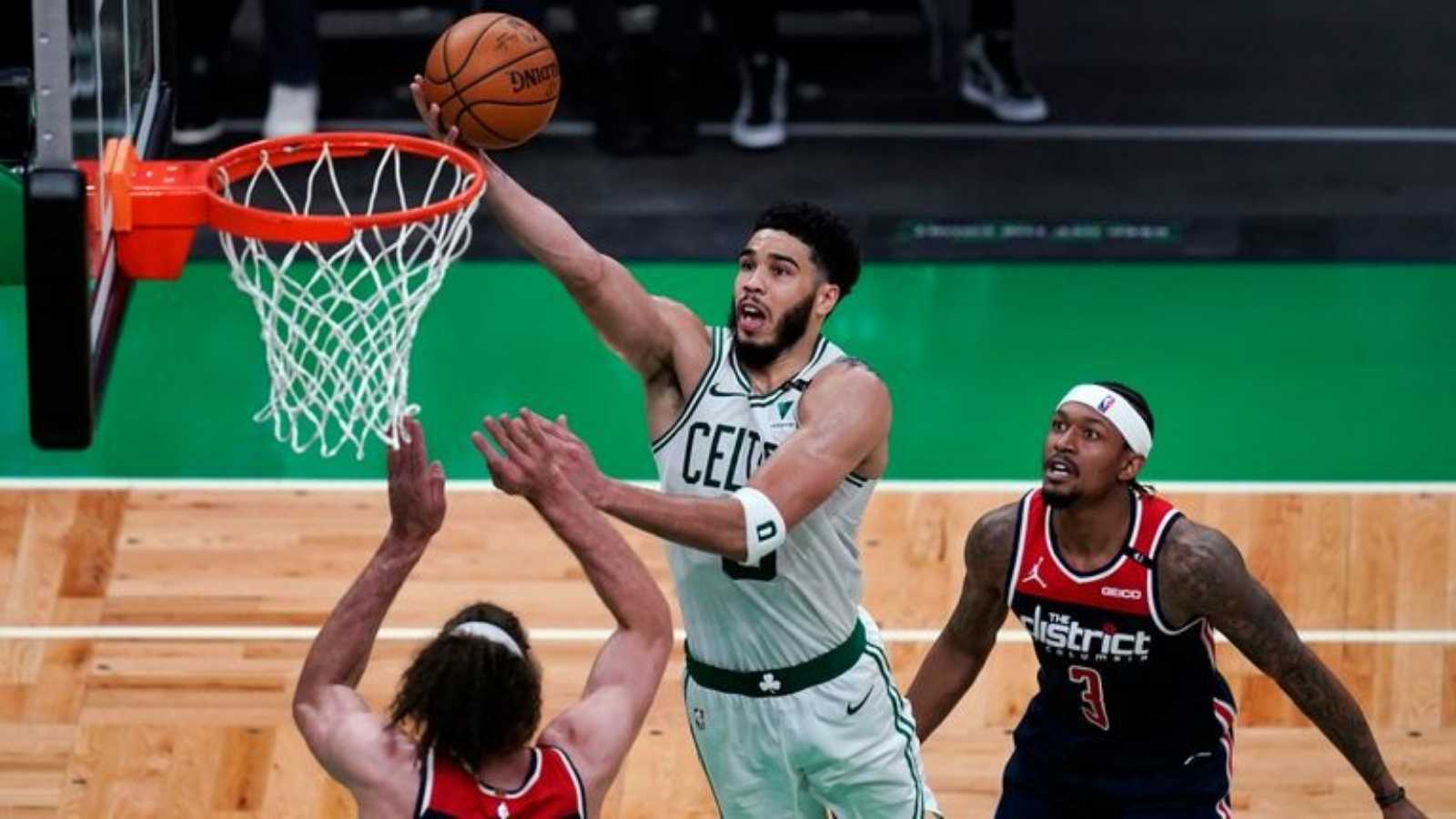 The Los Angeles Lakers' legend Kobe Bryant has been a leader and inspiration for generations. Jayson Tatum recently revealed how Kobe Bryant made him strive for his career. He joined Woj Pod Podcast where he revealed about topics in his career. He also acknowledged the topic that Kobe Bryant had huge impact on his career. He said, "I still work on it today as a part of my craft as a part of something I do every day, and it has become something that you know someone you can consider go to. I think once you put so much work into something and see it translate to the floor, and just feel so comfortable with it."
Also Read: NBA Playoff Explained: Format, Matches and More
He added, "Different guys do it different ways. I think for me just with my height, I know at any given point I can go to that and with the game on the line, late shot clock, I just know using that with my size been able to get my shot off, it is something I just feel extremely comfortable with." Jayson Tatum's integral contribution has edged the team past great victories. Averaging 26.4 points,7.4 rebounds and 1.2 steals per game, Tatum has proved to be the best player for Celtics. After a huge win against Wizards, Boston Celtics are hyped for playoffs.
Also Read: LeBron James proclaims himself as the NBA 'King'; shuts down his critics