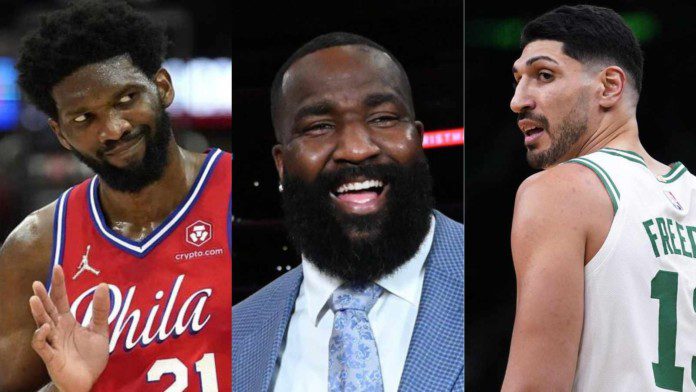 Joel Embiid is having the best season of his career after being the 3rd player in the 2018-19 season to have averaged 27 points per game. This is averaging 25.1 points, 10.9 rebounds, and 4.4 assists per game for the Philadelphia 76ers. The 27-year-old became the first Philadelphia 76ers player to be nominated for an NBA All-Star game.
For the past two matches, Joel has been experiencing a point surge in his scores even though as a team they tanked. The Sixers have lost their last three consecutive matches and this win against the Boston Celtics was much needed.
Since being drafted in 2014 by the Philadelphia 76ers, Joel has proven himself to be an irreplaceable part of the Philly puzzle.
Also read: "Simply Beautiful": Twitter reacts as Utah Jazz Dancer gets proposed mid-routine
Kendrick Perkins hilariously reacts to Joel Embiid singing for Enes Kanter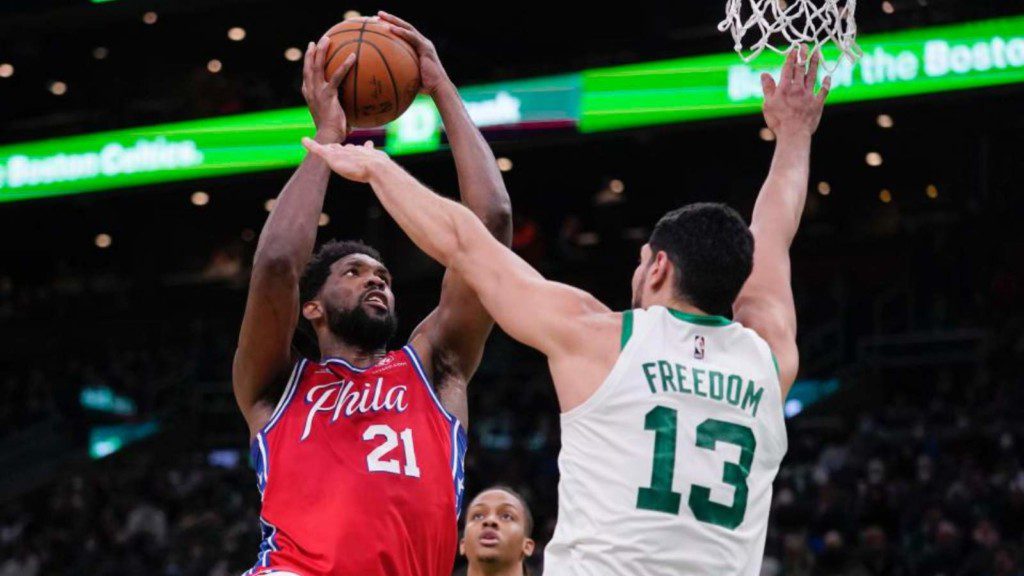 The Philadelphia 76ers defeated the Boston Celtics by 108-103, with Philly's big man putting up whopping numbers on the scoreboard. Joel Embiid dropped a 41 pointer game with 10 rebounds and 5 assists.
However, what stole the show was Joel Embiid commanding the court especially Enes. Enes Kanter Freedom has been hitting headlines because of his direct attacks on LeBron James over a political stance regarding Xinjiang Cotton. The 29 years old even went on to call out Michael Jordan for his lack of generosity for his community.
Celtics' former player Kendrick Perkins recently revealed that Joel poked fun at Enes by singing 'Let freedom ring.' Both the teams had a Health and Safety stricken roster with regular players absent. So, it was interesting to see them making the best use of every player they had on the bench.
Joel Embiid took the reins in his hands and led Philadelphia to a victories match. He scored nine straight points at 1:22, and at the clutch point, the seven-footer scored three jump shots over Kanter to have an edge over the Celtics. People loved how Joel performed and trolled Enes for his hypocrisy stand. Though Enes stands for democracy he still doesn't abide by how it works; that is letting them perform free will and free speech.
The Boston Celtics (15-16) and the Philadelphia 76ers (16-15) will face off the Cleveland Cavaliers and the Atlanta Hawks respectively for their next match.
Also read: Twitter reacts to Joel Embiid erupting for 41 points and a…