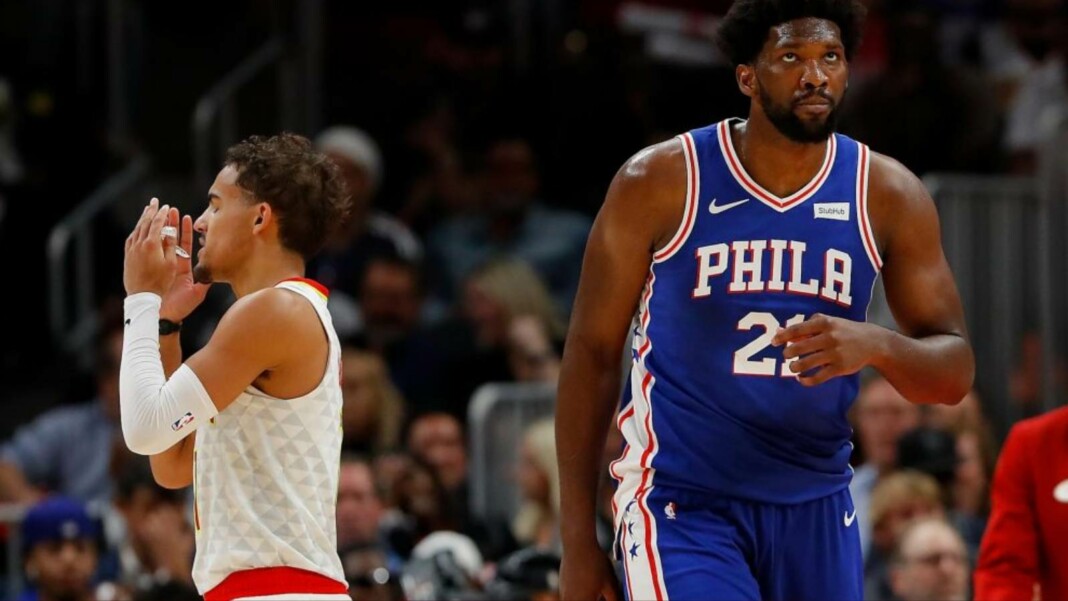 It would be safe to say that it has been Joel Embiid, who has carried him team on his shoulders past the Atlanta Hawks in the previous two games. Having all to do in Game 4 even after struggling from injuries, Embiid made it know to the fans at State Farm Arena, that the battle is personal now.
In the 2nd half of Game 4, 76ers star and MVP runner-up Joel Embiid issued a message to the rival fans after the game getting tight. Joel Embiid was furious. After all, Philadelphia had a commanding lead before the Hawks went on a massive run led by John Collins and trade Trae Young to get within striking distance and eventually take the lead.
Joel Embiid vs Hawks: Why Did The Philadelphia 76ers' Marquee Get Angry?
The Atlanta Hawks took Game 1 and then the 76ers took the next two games to go up 2-1 and the tensions have been running high all series, especially with everything on the line.
No one shall disagree upon the fact that, Embiid has played unstoppable all season long and the series against the Hawks is no exception, despite the fact that he has been bothered by an injury.
The series will shift back to Philadelphia after Game 4 and the Philadelphia 76ers fans will be going absolutely nuts as they push for their team to make a trip to the Eastern Conference Finals.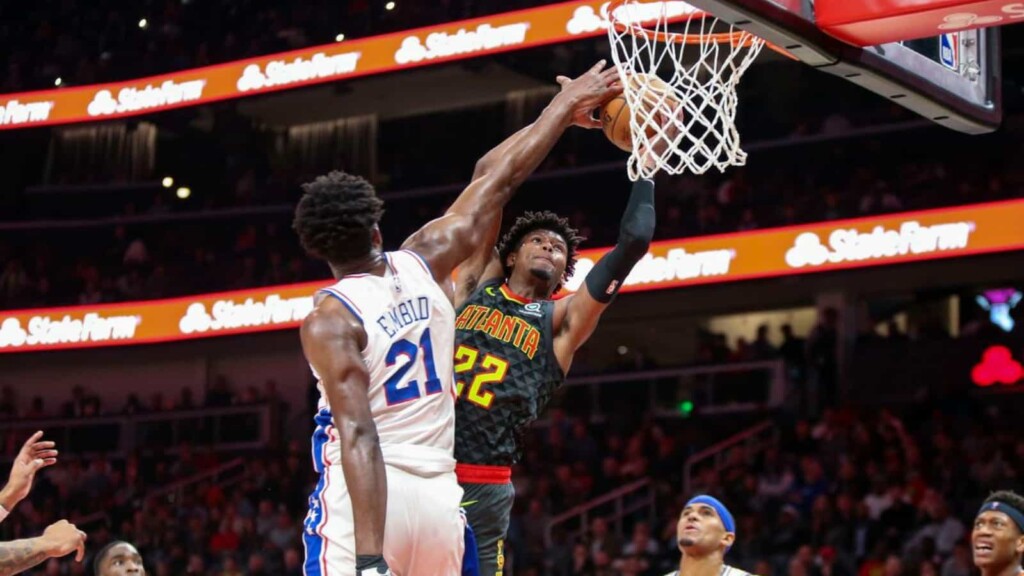 After the end of the third quarter, the Hawks have clearly pored a lot of pressure upon the away side, outscoring them 31-20 and cutting the lead from 13 to 2 points.
With Atlanta Hawks looking to surge their way back into the game, Philadelphia have looked all out of sort trying to content the Trae Young led attack.
Who comes out on top, remains to be seen as the action unfolds in the fourth quarter. Especially with the matter looking to get even more heated up.
Also Read: Watch: Chris Paul Makes Mockery Out of Nikola Jokic with Nasty…
Also Read: Watch: Trae Young Disrespects Referee Only To Get A Technical Foul…