Golden State Warriors' young stud, Jordan Poole is quite an innovative player any team will want in their line-up. Though he has not been able to score heftily, he has provided the team stability and timely support, making him an essential player for Steve Kerr's team. Being as successful on the court, it seems like the rumour mill has even caught the personal life of this 23-year-old.
He is rumoured to be reportedly dating social media influencer and model Kim Cruz. As reported by Playersaga, relationship rumors about Kim and Jordan dating were going on the internet around October 2021. It all started when Kim was seen wearing one of Jordan's clothes, which were unavailable in the market. This created speculations about the two dating each other. Although not much photos of the couple togther are available on the social media platform.
Kim Cruz also uploaded a picture from one game between the Los Angeles Lakers and the Golden State Warriors, which added to the news. Kim was born in the Philippines and is an artist who aims to promote Filipino style and culture with her content. Kim earned a degree from Ateneo de Manila University, where she pursued Art Business and Multimedia Arts. She also took training under Filipino National Artist Ben Cabrera. The 24-year-old always posts photos of her various love interests on her social media handle.
Also read "Most OVERRATED player in the league" NBA Twitter slams Klay Thompson for yet another abysmal performance which caused them a game
Jordan Poole becomes a vital cog in the Golden State Warriors machine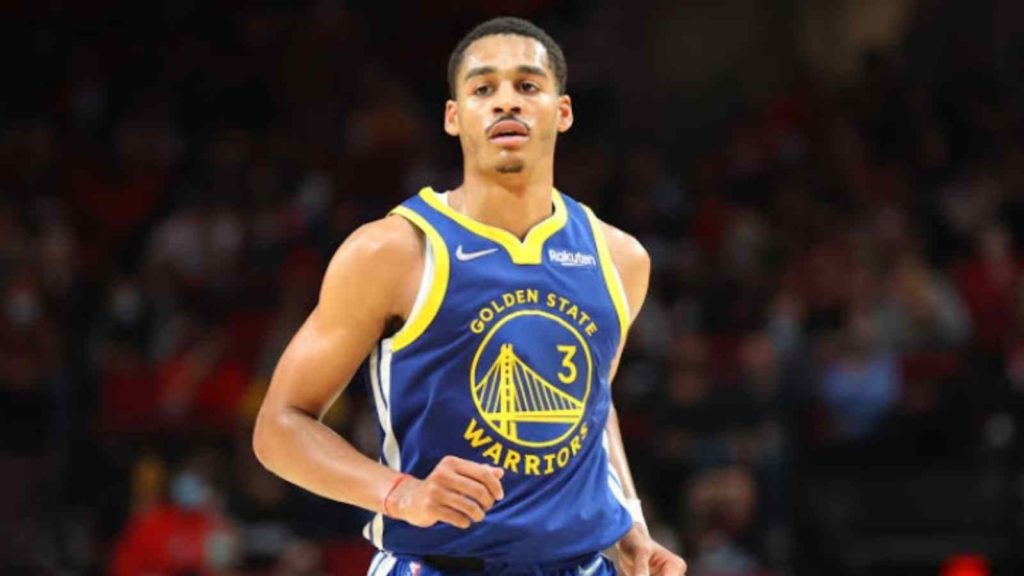 Jordan Poole got into the Warriors franchise when he was drafted 28th overall in the 2019 NBA draft. He was offered a $6.2 million deal for three years. Poole made his debut in NBA, coming off from the bench in a 122–141 loss to the Los Angeles Clippers. He scored five points, two rebounds, two assists, and a steal. In the next game, he made it to the starting line-up for the Warriors against the Pelicans, scoring 13 points in the Warriors' first win of the season. He set a then career-high 26 points in a 120–98 loss to the Phoenix Suns.
The 2021 was a breakout season for Jordan Poole, as his team went on to lift the Larry O'Brien trophy. With Klay Thompson injured, he got promoted as a starting shooting guard in the team.
Since then, it was no looking back for him. He scored 20 or more points in 18 of the final 20 games; 17 of those 20+ performances came in consecutive games. Due to his stellar performances over the season, The Warriors could add another NBA title to their name. Jordan has been up and down this season, as he lacks consistency. Still, the Warriors' management continues to back him up.
Also read "CHOKER" Fans troll Stephen Curry's clutch gene after traveling on a possible game-winning play vs. Mavericks
Also read "This league is a JOKE" Spencer Dinwiddie being ejected over 'elbowing' Jordan Poole has fans is disbelief
Do follow us on Google News | Facebook | Instagram | Twitter