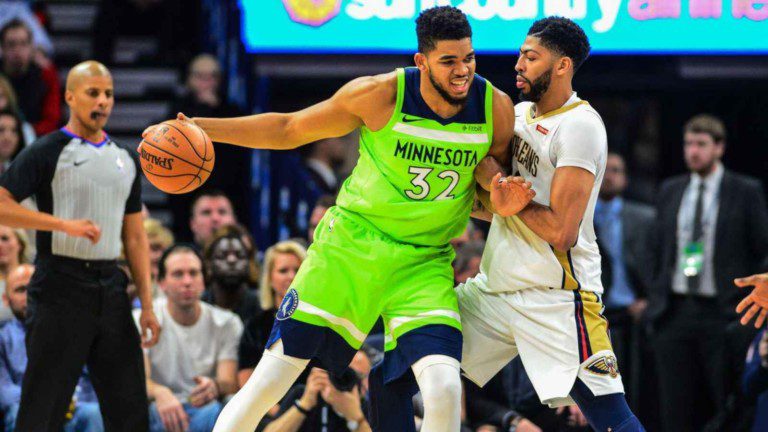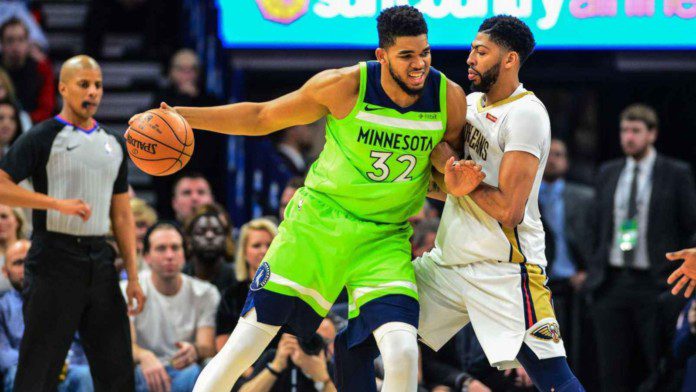 KAT or Karl Anthony-Towns shows Anthony Davis on Friday who's the boss when the LA Lakers traveled to the Target Centre to compete against the Minnesota Timberwolves.
The match was a highly anticipated one for both the team's fandoms as the Lakers were on a three-game spree and the Timberwolves were hosting one of the best teams in the league (so, for it has just been on the papers only). The Lakers had many expectations with this meet-up as it could really abolish all the consternation surrounding them due to their lack of performance. Bu the story was inked with the same situation.
But the Timberwolves were pretty adamant on not getting star-struck by the Lakers studded roster and to show them it's their home court.
Also read: Klay Thompson may play soon, Golden State Warriors to reveal his…
KAT asserted his dominance over Anthony Davis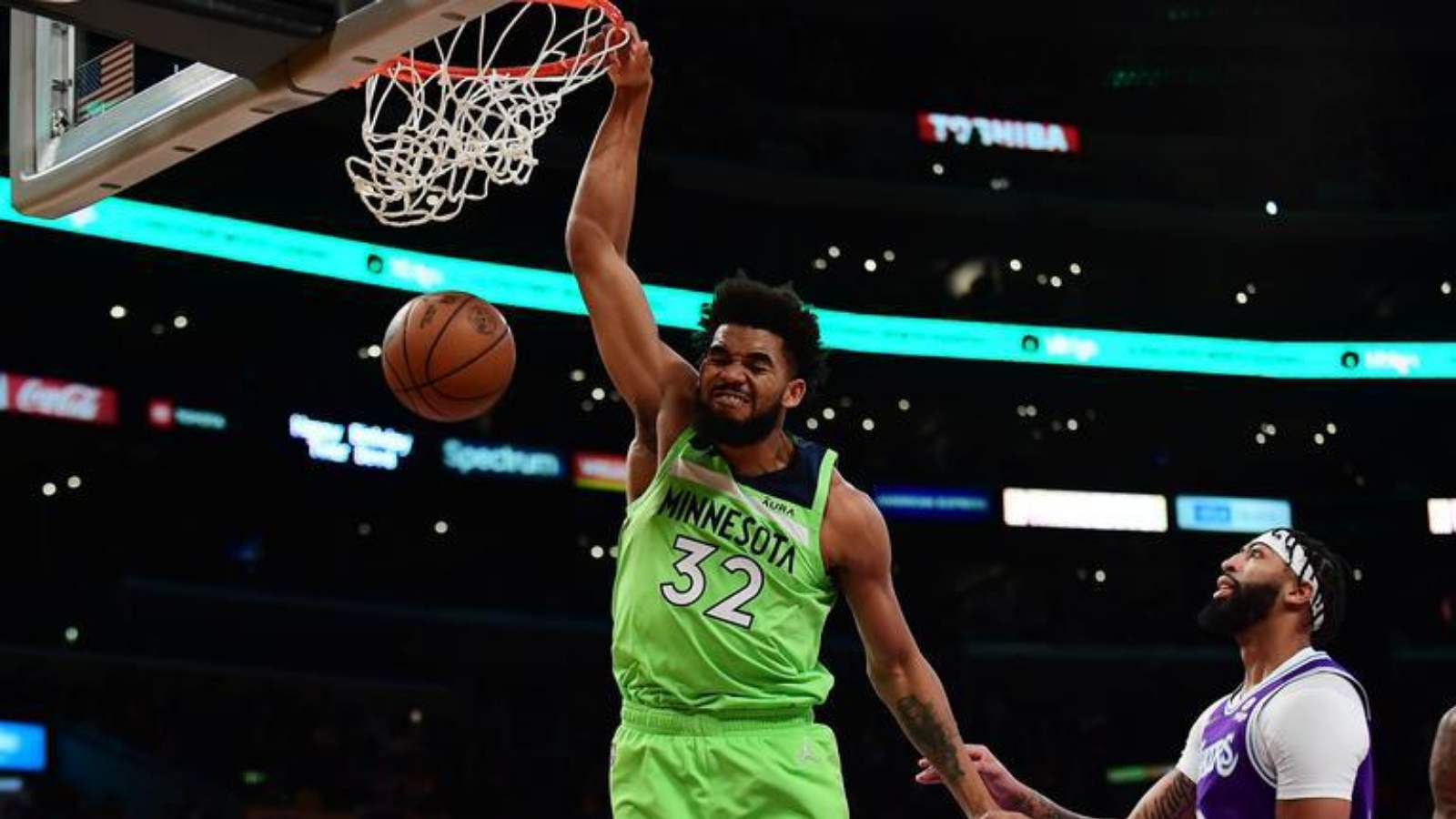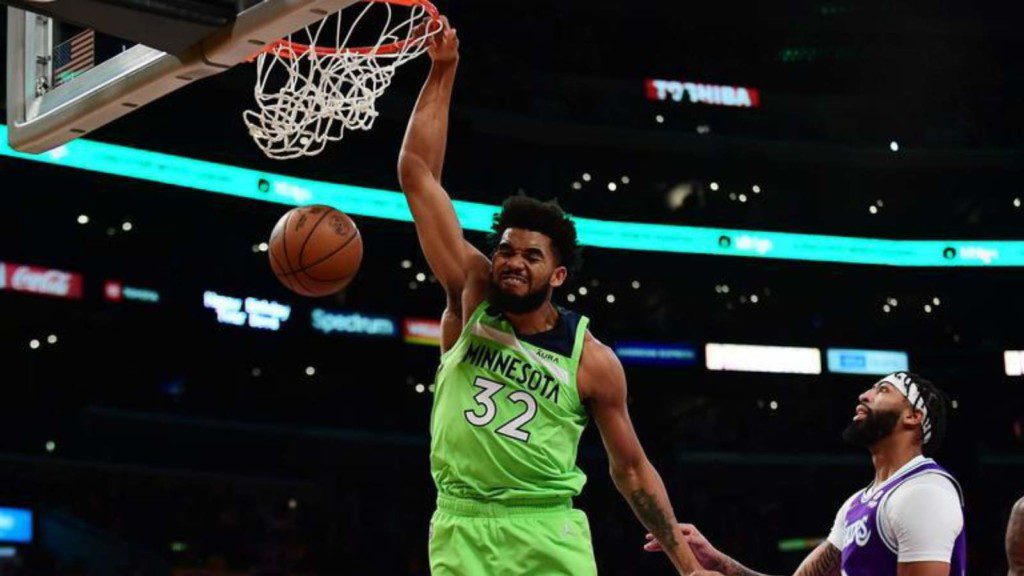 The Minnesota Timber defeated the LA Lakers by 112-92, and Karl Anthony Towns aka KAT emerged as the leading scorer for the Wolves with 28 points, 10 rebounds, and 4 assists.
The 26-year-old is averaging 24.4 points, 9.0 rebounds, and 3.4 Assists this season with the Timberwolves and he was sensational against the Lakers. The Two time NBA All-Star was the shiniest player on the court and dazzles the audience with his amazing plays.
Whereas Lakers big man Anthony Davis had quite an opposite night. With constant Injury scares the 28-year-old has been on-off this season. He scored 9 points and a rebound for the Lakers with no assists. And, when KAT pushes the 8-time All-Star around on the court people love it.
The Lakers star center is known for making full use of his height on the court. Anthony Davis' dominant and aggressive stance makes him an overall asset to the team. But when someone bullies the 2.08 Metre big man then it is a sight to see. Karl Anthony Towns and Anthony Davis both are Kentucky boys so the competition between them is a common scenario and Friday night was nothing different.
The Wolves center pushed the Lakers center around as if he was "too small" for him and this is what got people on the floors rolling because usually, Anthony Davis would have been the one who dominated players but the tables turned on him.
Twitter reacts to KAT asserting dominance on Anthony Davis.
Also read: Lakers News: Isaiah Thomas reveals honest feeling on playing alongside LeBron…