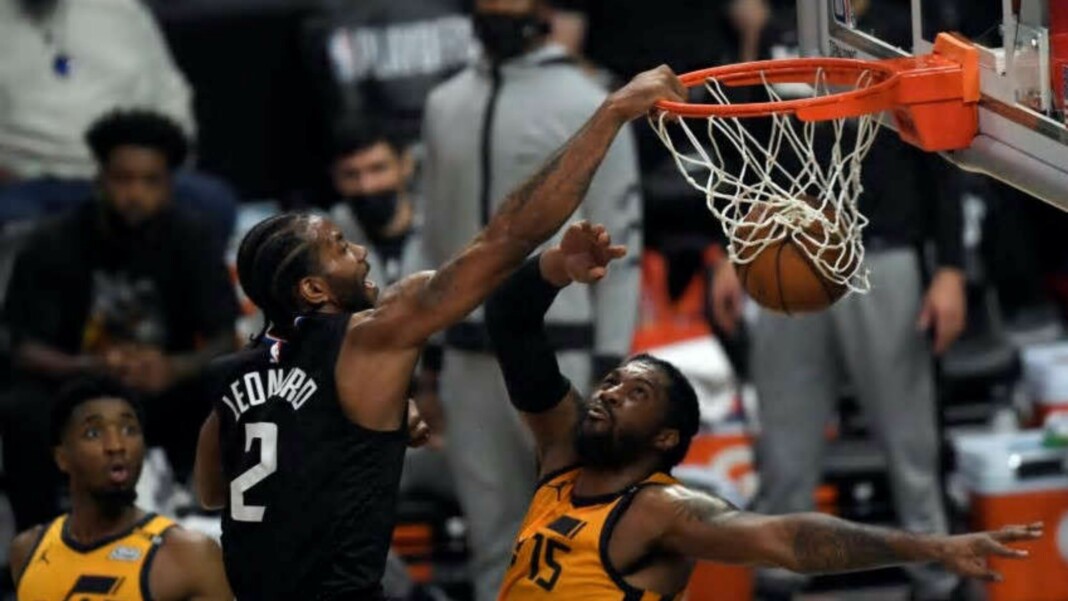 Kawhi Leonard had to be at his formidable best if the Los Angeles Clippers were to make a significant return against the Utah Jazz in the Western Conference semi-final series. After showcasing his best form in the previous series against Dallas Mavericks, acquiring some individual highlights as well. The claw is back with another 'Highlight Of The Season' moment after slamming a monstrous dunk on Derrick Favors.
Safe to say that the two-time Finals MVP, Leonard has one of the most underrated hops in the league and he continues to make sure he reminds defenders to stay the heck away when he gets a free lane to the basket.
Kawhi Leonard on Derrick Favor: The Claw Slam a Monstrous Dunk in Game 4
Leonard's dunk was the perfect way to sum up the Clippers' first half in Game 4. Los Angeles blitzed the Utah Jazz and mounted an early 30-13 lead in the opening quarter and went on to keep their foot on the gas in the second quarter.
Kawhi Leonard dunk on Derrick Rose was just the icing on top of the cake which the Clippers carefully baked and savagely thrown to the faces of the top-seeded Utah Jazz team.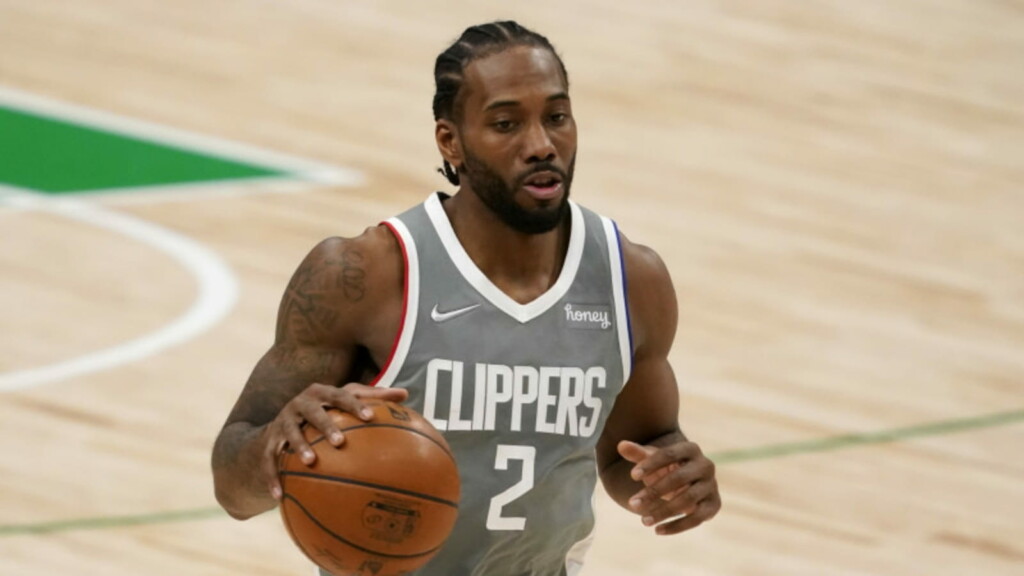 The LA Clippers seemed to be on the verge of breaking the shackles of the Utah Jazz defense since the opening minutes. Eventually after extreme offensive prowess shown, the home team outscore Jazz 30-13.
Gaining immense confidence, the LA Clippers out-performed Jazz even in the second quarter 38-21. Going into the halftime the Kawhi Leonard led side had more than 20 points lead.
With Paul George, Markieff Morris Sr and Kawhi Leonard able to score comfortably from behind the arc, the Clippers have easily managed to pave their way back into this series 2-2.
Also Read: Watch: "Shut The F*ck Up": Joel Embiid Upon Rival Fans in…
Also Read: Video: Joel Embiid Misses Point Blank Game Winning Layup in 76ers…