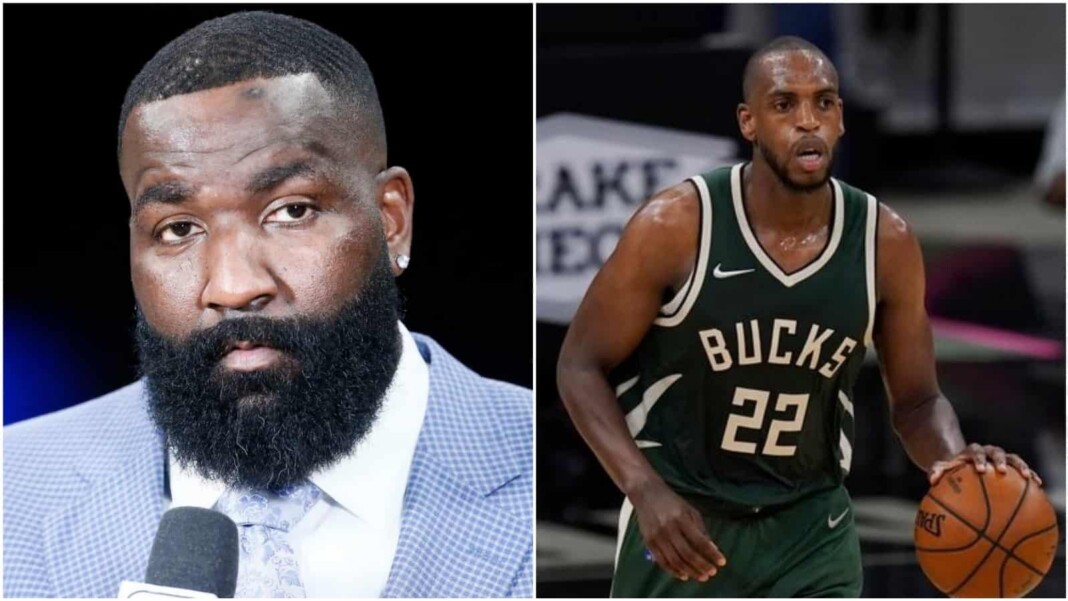 The Milwaukee Bucks have saddled themselves with Khris Middleton and Giannis Antetokounmpo making a strong post season performance. While the team is making spectacular impression eastern conference finals, analysts like Kendrick Perkins has made certain bold statements. Milwaukee Bucks superstar Khris Middleton saved the day once again for his team as the Bucks survive Game 5 without their two-time MVP Giannis Antetokounmpo. Middleton was deep in his bag against the Atlanta Hawks on Wednesday and dropped an all-around game with 26 points, 13 boards, and eight dimes to mount a crucial 3-2 lead over the Hawks.
Khris Middleton is getting huge response as a starter for the Bucks. Coming out for game 5 without Giannis Antetokounmpo, things had to be in order. With their aggressive scorer out, shorthanded Milwaukee made impression more than enough against Atlanta Hawks. While Brook Lopez and Bobby Portis had wild game performance, thing were easy on Khris Middleton. He happens to be the most complete player for the Bucks in this post-season.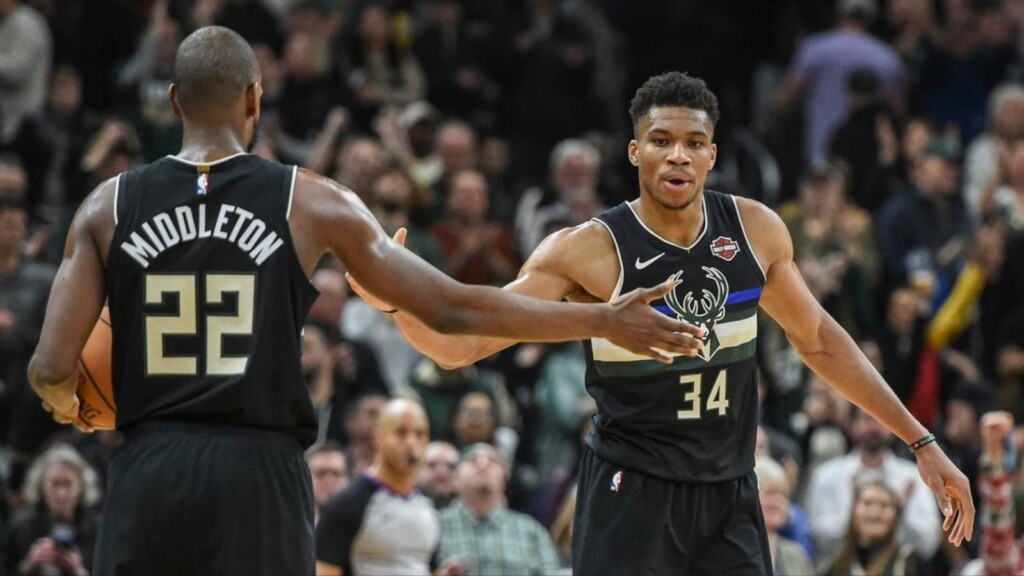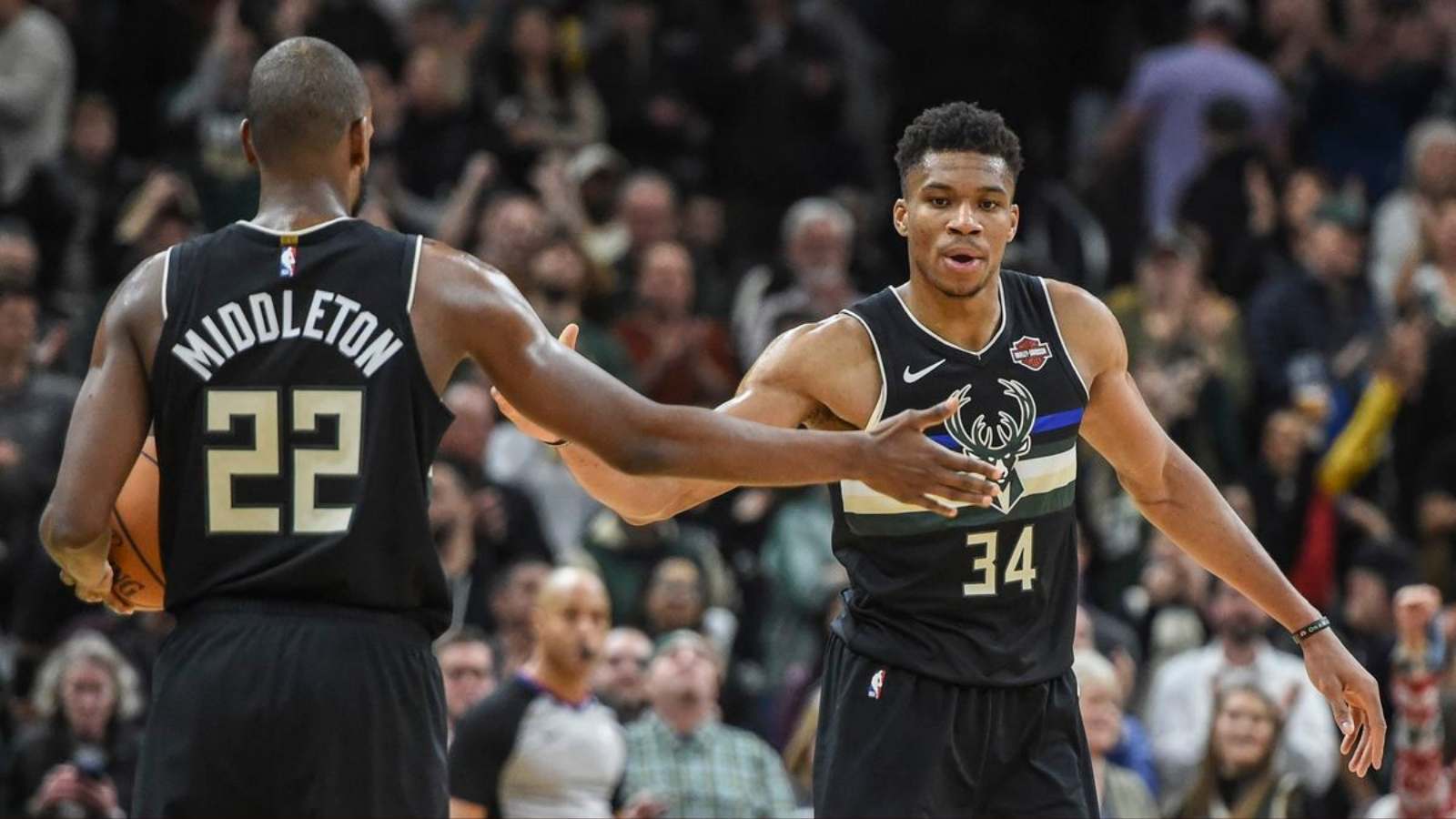 Kendrick Perkins praises Khris Middleton
One guy who's been adamant in saying that Middleton deserves the be in the spotlight over Giannis is former NBA Champion Kendrick Perkins. The ever-so-vocal former superstar has been campaigning that it's actually Khris Middleton who deserves to be called Batman while Giannis is just his sidekick aka Robin. And Kendrick Perkins hilarious contentions are really getting attractions.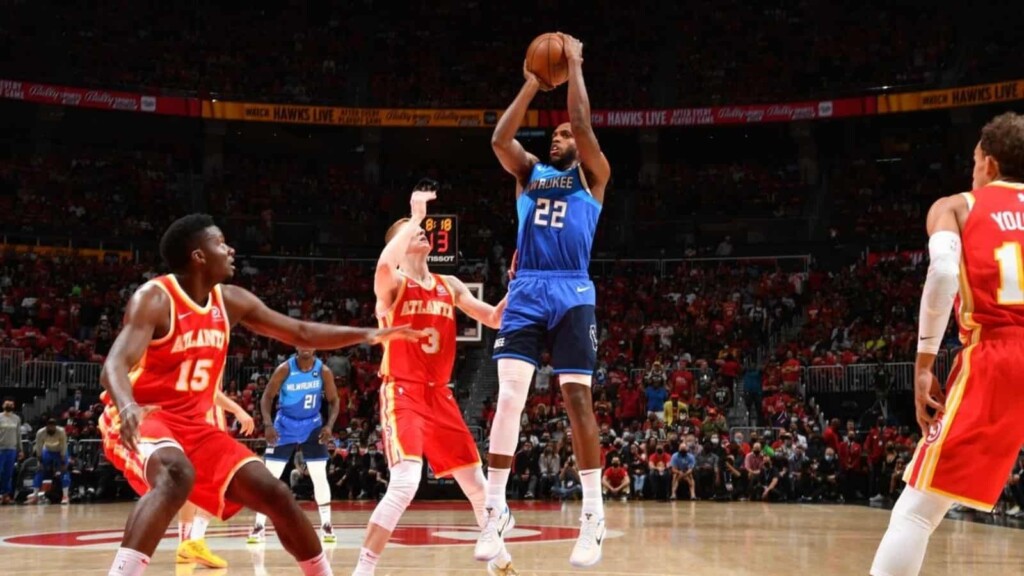 While Giannis was out for game 5, Khris Middleton really displayed crusader role for the Milwaukee Bucks. The composed shooter went for 26-points to support the cause. Middleton has been fantastic through out playoffs. Even all in all this season has made him a sensation for Bucks.
With Kendrick Perkins' tweet out, Middleton seems outshining Antetokounmpo. Giannis Antetokounmpo is definitely the corner stone for Bucks, but Khris Middleton is their support. What Perk is saying is right, Middleton has been putting up heroic numbers for the Bucks and he indeed deserves all the accolades – especially with Giannis being out indefinitely. That being said, there's definitely room for more than one superhero in Milwaukee and clearly, that's the case in Cream City.
Also Read: Trae Young promises to comeback after defeat against Milwaukee Bucks in Game 5
Also Read: Damian Lillard upset over Sha'Carri Richardson disqualification from Tokyo Olympics 2021