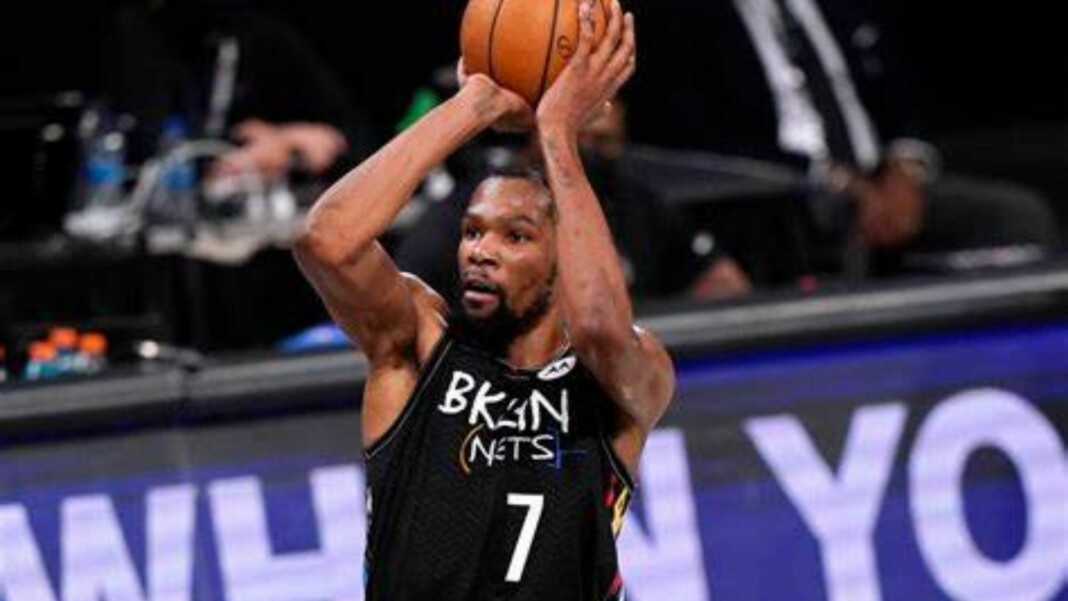 The Brooklyn Nets' star Kevin Durant has been an icon throughout the series. He has been the primary scorer for the team. In absence of major players, he has been sublime in the playoffs. The nifty player has put Milwaukee Bucks defense on back foot. As game 7goes into overtime, Kevin Durant made huge clutch shot to force the cause. The slim repeater has put entire Milwaukee roster on embarrassment with no one able to stop him from getting buckets. His contest with PJ Tucker has also been over rated with Durant getting the better every time.
Brooklyn Nets have started game 7 quite well. In absence of Kyrie Irving and the tender James Harden, things have heated up in the scoring end of the team. Durant played an extremely important role in the epic dual between the 2 teams He has been completely on the board making shots count for Nets. While Harden has put 22-points to aid him up, Kevin Durant has scored 40+ and there is a chance he scores more after hitting a LeBron James like shot.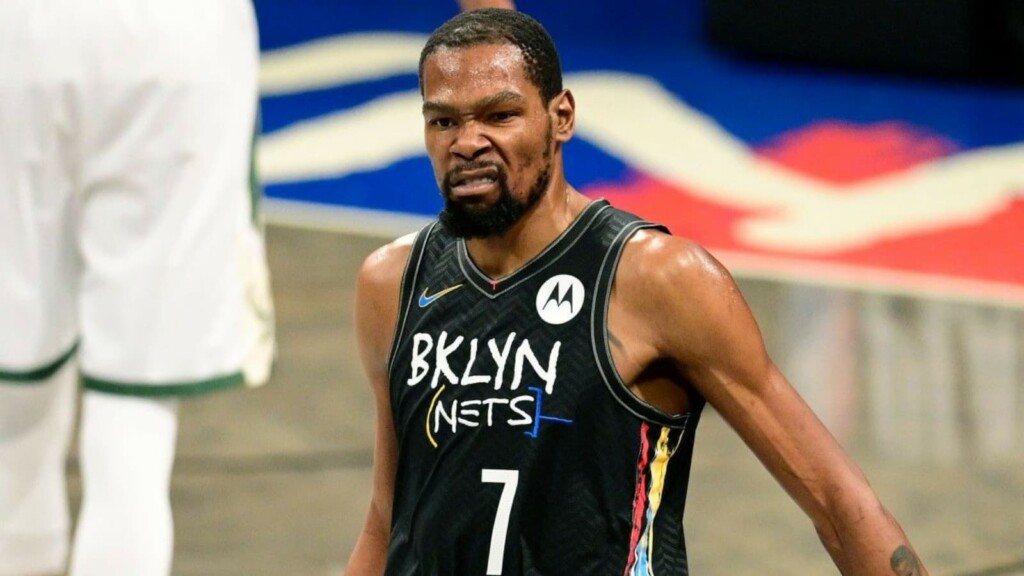 Kevin Durant ties game in style
Was there even any doubt? Kevin Durant just drilled the biggest shot of these playoffs, making the game-tying bucket to force overtime in Game 7 against the Milwaukee Bucks. He was just inches away from sealing the game with almost a 3-point shot. Just the fact that his toe touched the line by microscopic value. The moment however made entire Barclays Center to roar at their maximum.
Kevin Durant hit a LeBron James like turn-around jumper with 1 seconds to spare.  Later his emotions clearly depicted that he was upset over not able to make its 3-pointer. He was inches from advancing his team into the conference finals. Now Nets will look make this effort count in the overtime.
Also Read: WATCH: Giannis Antetokounmpo air balls free throws vs Brooklyn Nets in Game 7
Also Read: Top Five Most Successful Overseas Players in NBA of All-Time