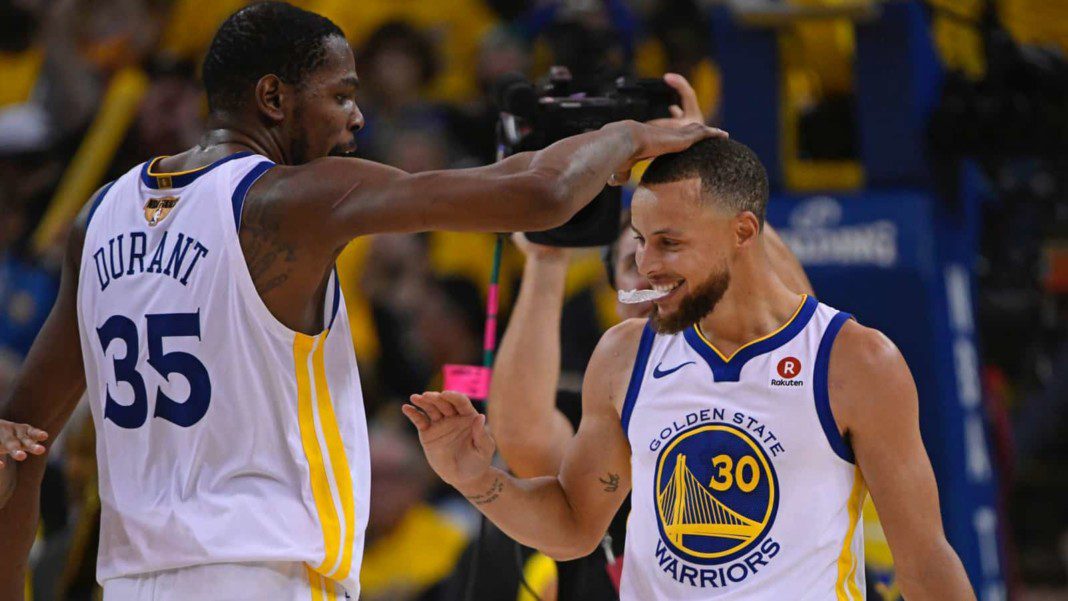 Stephen has done it yet gain. Seem like the list for the adjective to be used for him is running out as the man has been a walking blitz on the court. The 3 year old is an irreplaceable pillar for the Golden State Warriors' defence, and especially offensive. Being considered as of the most dominant offensive players in the league, the Warriors point guard is the best shooter that the league has ever seen.
Records after records, he is just not breaking them but building them as well. Earlier this week, he broke the record for the most 3 points in the League that was previously held by Ray Allen.
Just a decade back a skinny looking 1.88m guy from Davidson College was drafted by the Golden State Warriors and now he is the best player in the league and the best shooter in the history. Who would have thought that?
The Warriors and the Nets battled against each other on Tuesday. It was a strenuous game as both the teams refused to take the backcourt and relax; It was a matter of who's going to overpower whom. And guess what? The Warriors once again charmed their opponents.
Kevin Durant is all praises for his former teammate Stephen Curry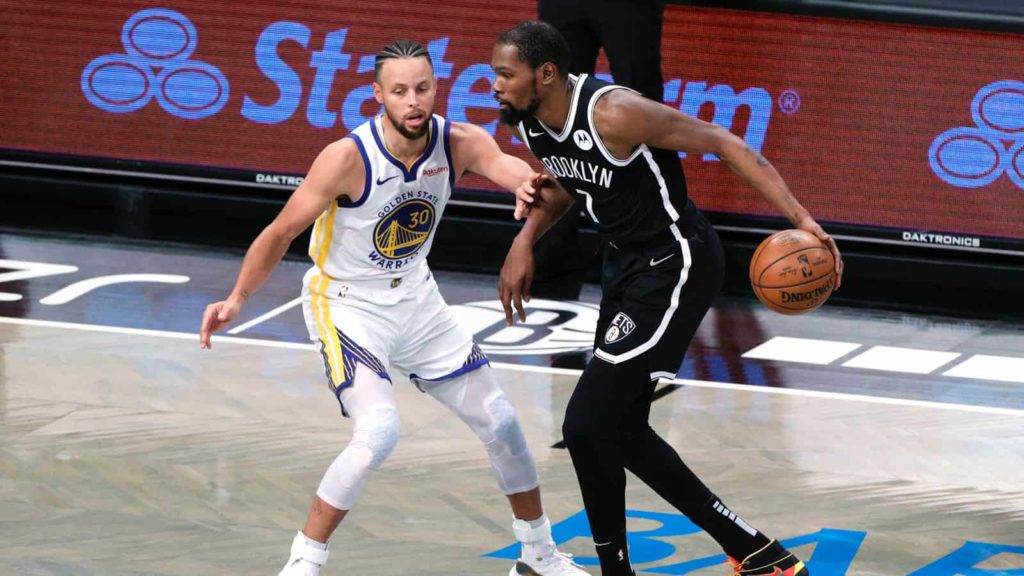 Kevin Durant and Stephen Curry irrespective of how things unfolded between them after Durant decided to leave Warriors, have maintained a respected stance for each other. In the post match conference, Kevin didn't shy away from praising Stephen Curry's breathtaking performance against the Nets and overall in this season.
He said, "He's playing at a MVP & Hall of Famer type level. I learned from them while I was there in Golden State and they learned from me as well."
No matter what happens between players but the fact that they share the same love and respected for the game they play promotes togetherness.
Stephen's teammate Andrew Wiggins when was asked why people love Stephen Curry whether on home or way games said, "He's an iconic figure." Andre Wiggins has been putting impressive numbers on the scoreboard though there are certain areas that he needs to work on like making sure that the ball goes inside the basket.
NBA Twitter reacts to Curry and Durant meeting for a match-up.
Against the Nets, Curry put an amazing game of 37 points with 7 rebounds and 5 assists. And, he did everything in his 29 minutes on the court. They blasted the Nets off with an 18 point difference to neutralize their loss against the Charlotte Hornets in their previous match-up.
The Warriors with a 12-2 score will square off with the Cleveland Cavaliers on Thursday.
Also read: Watch: Rachel Nichols can't help but Flirt with Phoenix Suns' Devin…
Also read: "Greatest PG Ever": Chris Paul pulls off insane fake move in…