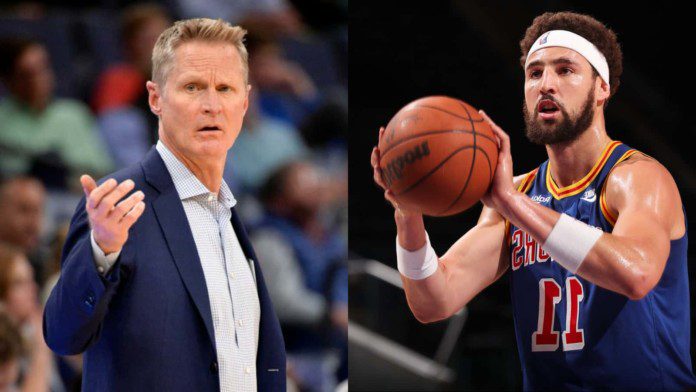 It took a long for Klay Thompson to come back to NBA for his team. However, he was seen practicing with Stephen Curry and is anticipated to make his season debut soon. Steve Kerr, the head coach reveals Thompson's position in the lineup.
Kerr in his recent interaction with the press revealed that he won't be keeping any restrictions for Klay once he is ready to go most probably be placed in the starting lineup as well.
Steve Kerr making a bold move by keeping Thompson in starting lineup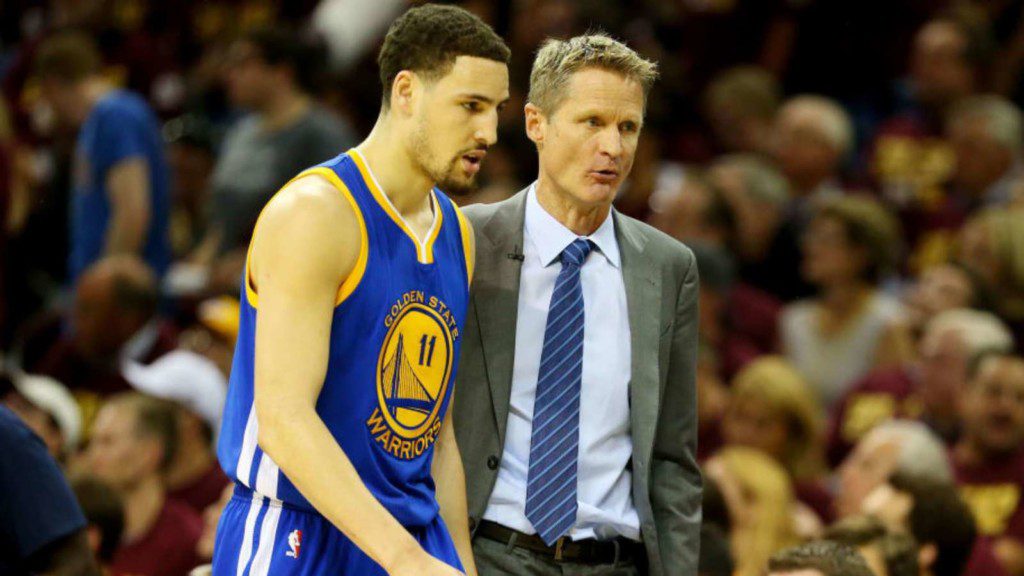 Thompson was last seen in action in the year 2019 and is returning to NBA after a very long period of time and keeping him in the starting lineup is more of a bold strategy on the part of Kerr and the Golden State Warriors as well. Though, he may not be handed over the workload he used to have earlier.
"Klay's gonna start when he comes back. I'm not gonna mess around, bring him off the bench for a period of time, I'm not doing that."– Steve Kerr while interacting with media.
Also read:  Draymond Green criticizes NBA for postponing the Golden State Warriors and Denver Nuggets game
Also read: "The next Giannis of the NBA!"- Kendrick Perkins calls Ja Morant "the next superstar", who might bring titles to his team
Value of Thompson for the Golden State Warriors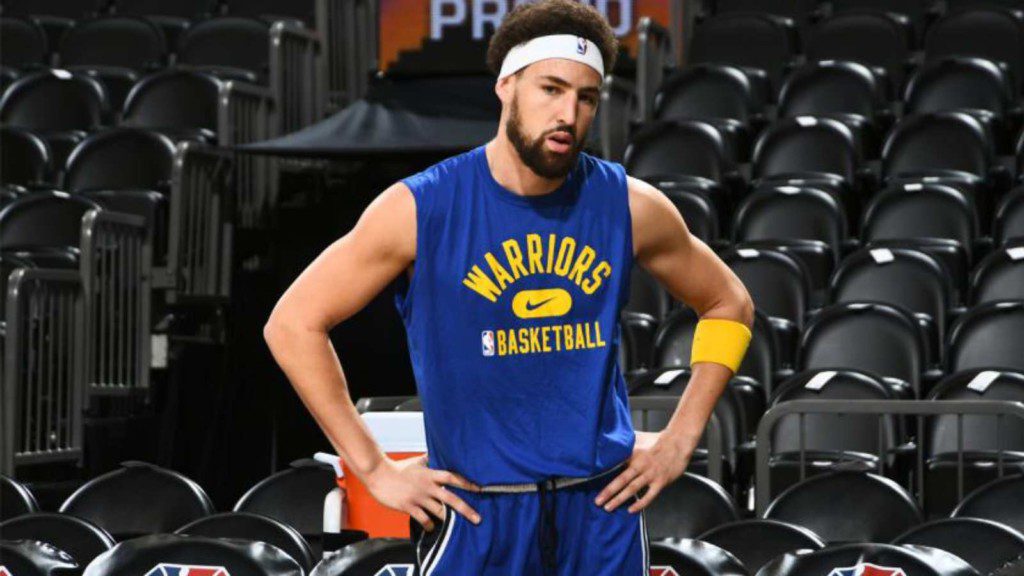 Thompson is known for his shooting as well as defense skills which can help in providing to the team in terms of scoring as well as defending. He still has a lot of potential and eventually might be back with his old form to dominate the court.
This season has been a smooth sail for the Warriors and they have been one of the most consistent performers this season as well. They have been dominating in the league and are seen as one of the contenders for winning the championship as well. Despite, players such as Thompson has been missing, they somehow find people who can prove to be the match-winners and sail the team through tough situations in the game as well.
Thompson upon returning with rotation of Jordan Poole, who has been cleared from health and safety protocols will make Warriors a more threatening team for their opponents.
Also read: Scottie Pippen's ex-wife Larsa Pippen says that she makes $10k per day from OnlyFans content sharing website