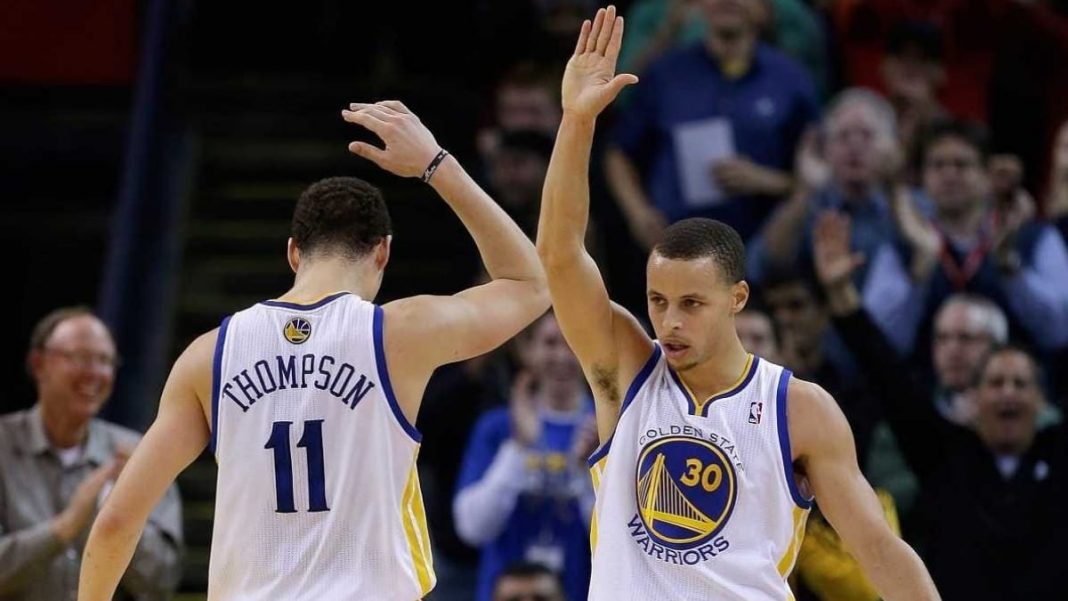 Safe to say, the Golden State Warriors and their players are one of the most humorous athletes present in the modern-day NBA. Be it Klay Thompson, Stephen Curry or Draymond Green, the trio seems to be taking sarcastic and friendly digs at one another. Be it Draymond Green trolling Thompson over the NBA 75 Team snub or Thompson telling a fan to f*** off while on an outing. The latest banter between the splash brothers is even more epic.
Given that this is the celebratory 75th anniversary of the NBA, the league shared a video of Stephen Curry making his way into the arena for the first time, to make his debut. Klay Thompson did not leave a single second before deciding to troll his teammate Stephen Curry in epic fashion giving the reference of the very famous UK-based web series, Peaky Blinders which left the fans laughing on the floor. 
Warriors' Klay Thompson trolls Stephen Curry in epic fashion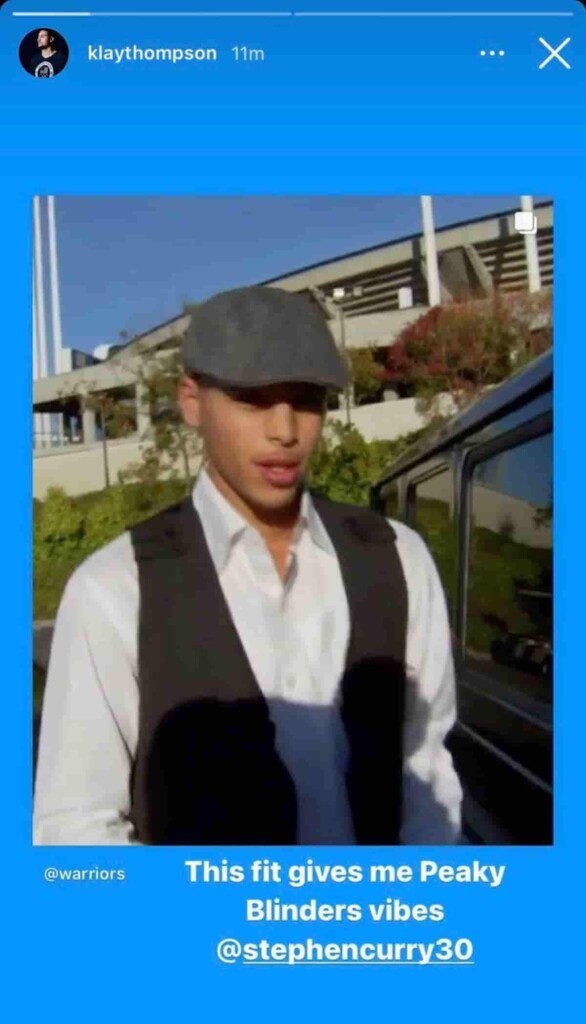 Apparently, Golden State Warriors' Klay Thompson is a huge fan of the British crime drama "Peaky Blinders" and he just had to throw in a reference to the show in his troll job for Stephen Curry. To be completely honest, Thompson is absolutely spot on with his observation upon his splash brother. 
Hoop fans will be aware that Stephen curry had a baby face when he first came into the league and dressed way too formally when he came down for his first appearance for the Warriors. Although his performance was an elite one, given that he was a rookie. Yet Thompson did make fans turn their attention twice, before noticing Stephen Curry.
Having said that, the NBA 2021-22 Season is finally going to be the time when Klay Thompson and Stephen Curry are likely to re-unite on the basketball court. Given that there has been a 2-year absence of the splash brothers sharing the stage, if Thompson could return back at his best, the Golden State Warriors are more than capable to challenge for the Championship.
Also read: Dallas Mavericks vs Denver Nuggets Live Stream, Prediction, Preview, Injury Report,…
Also read: LA Clippers vs Portland Trail Blazers Live Stream, Prediction, Preview, Injury…