Kyle Kuzma was drafted back in 2007 in Round: 1 / Pick: 27 by the Brooklyn Nets. He then got traded to the LA Lakers in an exchange deal. Kyle didn't have much exposure to showcase his skills while being with the Lakers because of the big names. With stunning College statistics and averaging 17.4 points per game, 5.9 total rebounds with the Lakers in his first two seasons the hunger to be known and not be bound to a shadow is not something that Kyle wanted to continue holding onto.
Though he won an NBA championship with them still he didn't see his future with them. The 26-year-old was then traded to the Washington Wizards after the last season in a package deal to net the Lakers a third star Russell Westbrook.
Kyle has averaged 14.5 points, 9.1 rebounds, and 1.9 Assist per game this season with the Wizards. Not only with enough exposure, but he is also getting a lot of scopes to grow and develop into an amazing player.  But recently he has been gaining a lot of attention for not his plays but his "no-look passing".
Kyle Kuzma Confuses Spencer Dinwiddie with his "no look" passes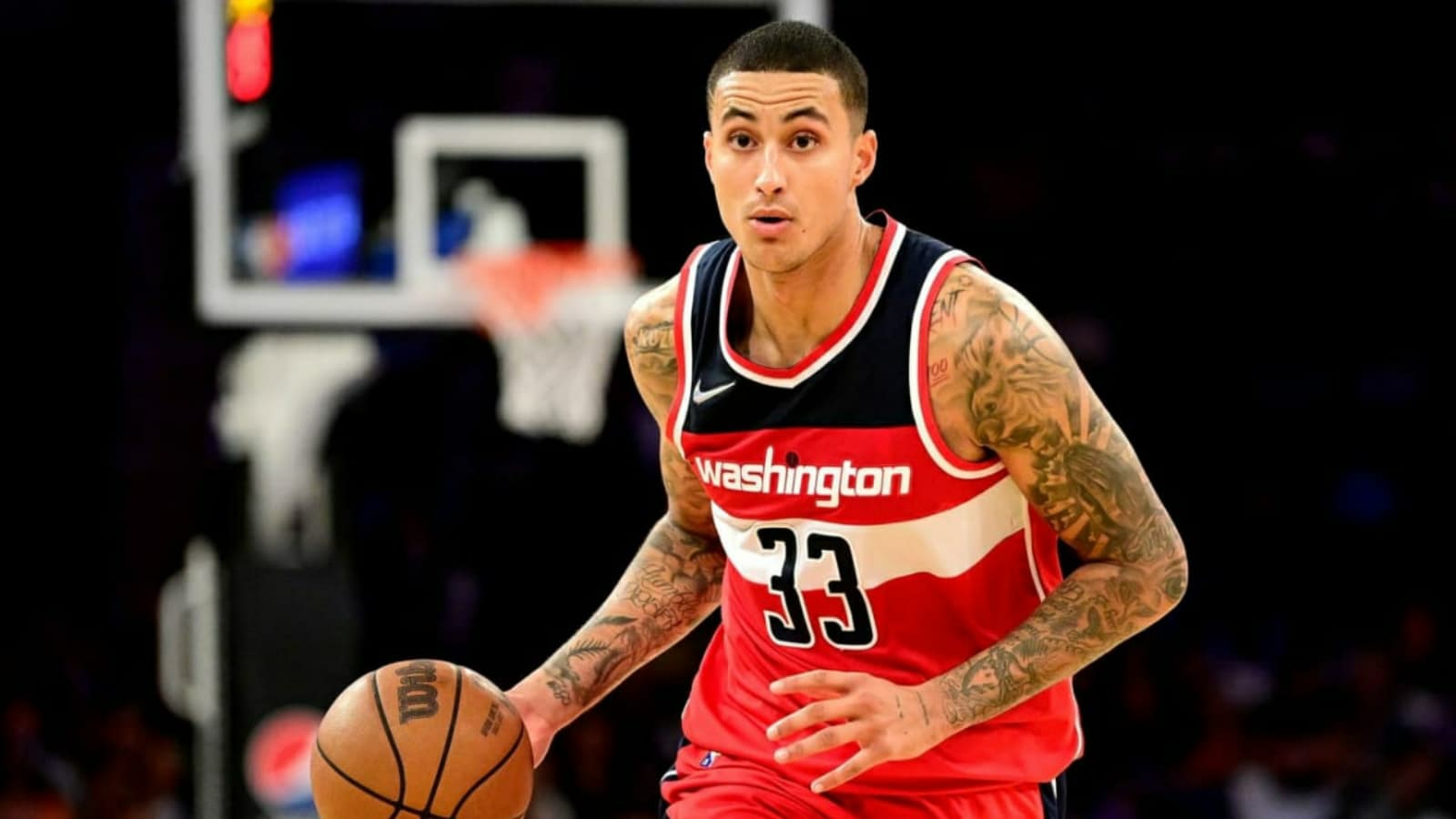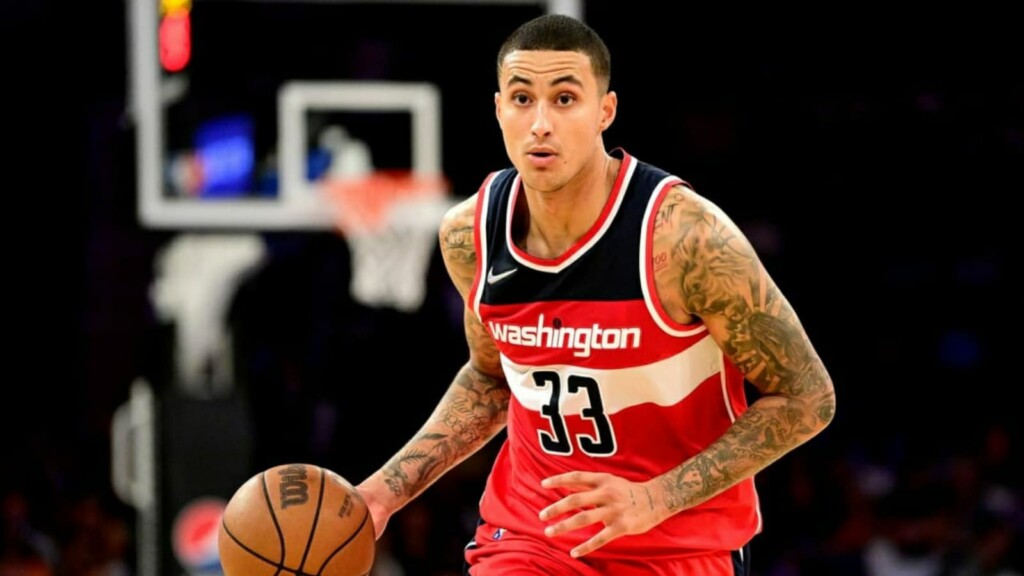 No look passes are a way in which the players don't actually see in the direction in which they want to pass in order to blindside the defenders. Your eye movements are something that is strictly monitored by the defenders in order to understand the mentality, and a no-look pass is an antidote to it. But Kazuma has a diverged understanding of the whole conecpt.
Kyle's teammate Spencer Dinwiddie seems to have a lot of questions for him as well for his way of doing a no-look pass. Spencer in a recent press conference when asked about the Power Forward Kyle Kuzma, he hilariously takes a dig at him.
Spencer commented on Kuzma's no-look passes by saying, "He should look away and throw, not throw then look away."
The NBA Twitter also reacts to Kuzma distinct no-look passes.
Passing a no-look pass can sometimes become a highlight of the game if done properly for eg: LeBron James' pass against the LA Lakers back in 2018 when he was still with the Cleveland Cavaliers.
But Kyle Kuzma has still a lot to learn to reach King's level. The Washington Wizards are currently 10-3 in the league with a five-game win streak. They will battle against the Charlotte Hornets on Wednesday in hopes to extend their record to a 6 win streak.
Also read: Watch: Twitter goes Nuts over Stephen Curry's Stunner Buzzer Beater
Also read: Ben Simmons trade saga reaches boiling point as Philadelphia 76ers hand…
Also read: Watch: Golden State Warriors' Draymond Green trash talks with Peyton Manning