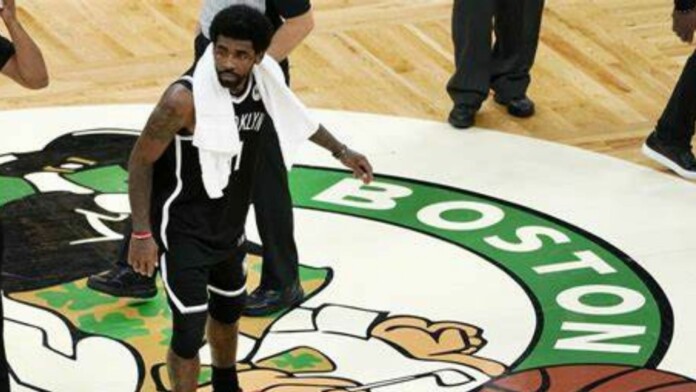 Over the course of 2 games, Brooklyn Nets' marquee player Kyrie Irving has experienced abundance of humiliation from the Boston Celtics fans. Be it on his entrance or when he is leaving the TD Garden. However, Irving showed his disgust with the fans of his former team by wiping his shoes on the Boston Celtics logo right in the center of the court.
Kyrie Irving scored 39 points while bringing down 11 rebounds in the Nets' 141-126 win. While Kevin Durant was magical with his 42 points and carried the team on his shoulders in every quarter. The Boston Celtics now are on the brink of elimination as the Nets lead the series 3-1 heading back to Brooklyn for Game 5.
Kyrie Irving Wipes Shoes on Boston Celtics Logo: Did the Nets' Marquee Do It On Purpose?
Moments later after Irving stamped his boots on the Celtics logo, a fan decided to take things into his hands as he threw a water bottle towards Irving while he was leaving TD Garden after the game.
Although the police did detain the culprit, yet there was a lot of appeals to from various NBA players to the NBA Safety authorities as there are many instances over the past of days where the fans have tried harming the players.
The Love-Hate Relationship between Boston Celtics and Kyrie Irving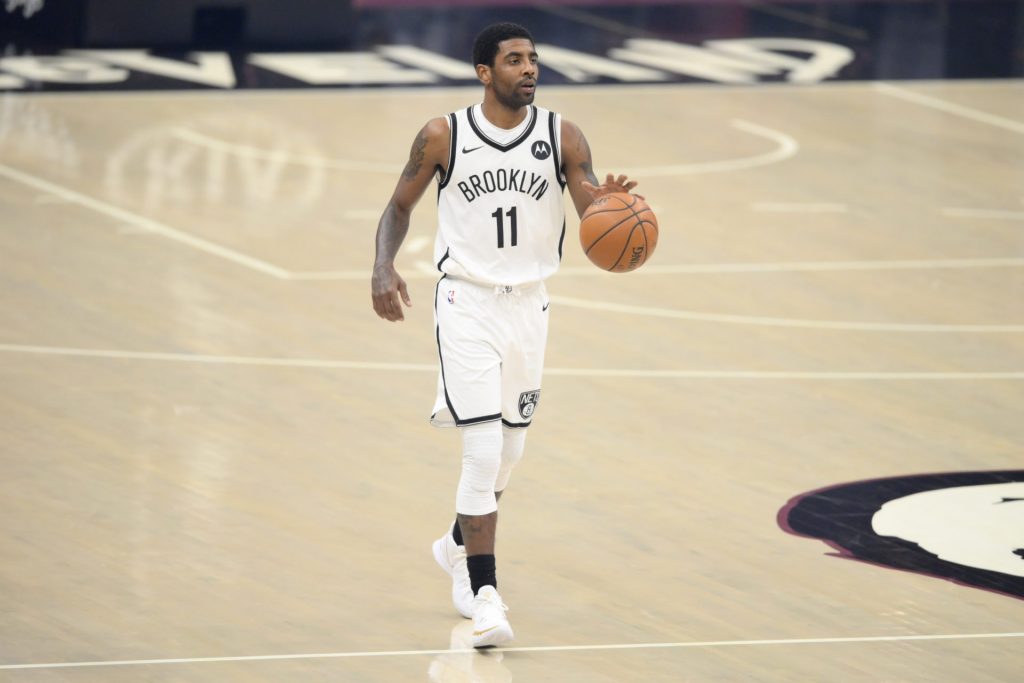 The bad blood between Irving and the Boston Celtics' fans has been well documented since he left Boston in free agency in 2019 to join Brooklyn, but his latest incident will add even more fuel to that fire.
Having said that with Game 5 of this 6-match series to be played in Brooklyn, Kyrie Irving will be revealed that he does not have to return to the TD Garden, especially after the fact that 17,000 haters are behind his back.
With the series in favor of Brooklyn Nets, 3-1, only a final punch remains to send Jaylen Brown less-Boston Celtics on their way out of Round 1 of the 2020-21 NBA Playoffs.
Also Read: "It'll be a huge miss if he is out of Game…
Also Read: "He is the The Best One-On-One Player": Charles Barkley on James…