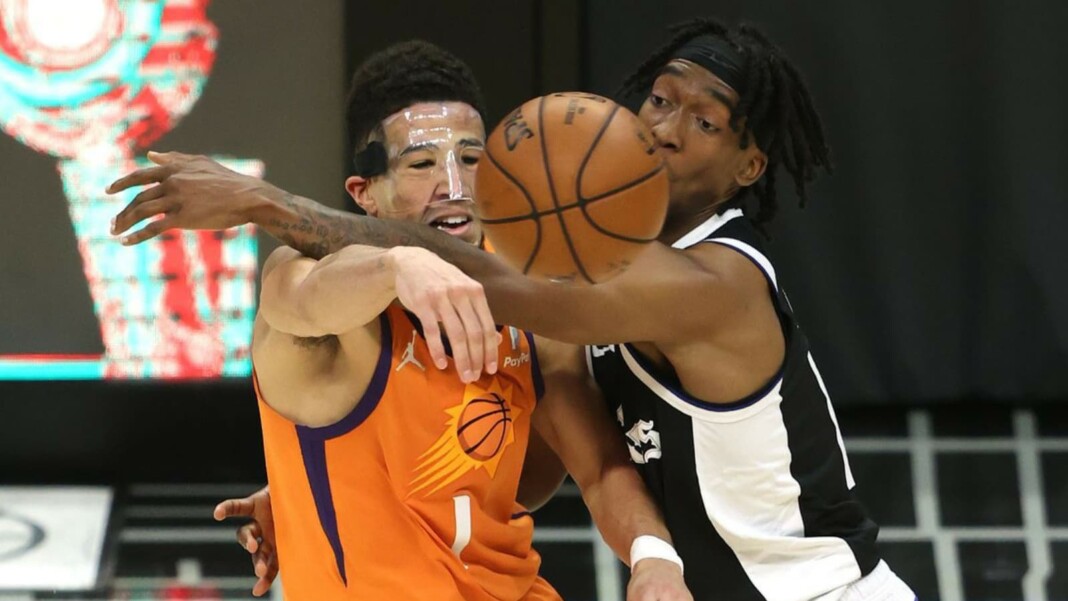 The latest edition of LA Clippers vs Phoenix Suns predictions are here. The Los Angeles Clippers are ready to take on the Phoenix Suns in game 5. After losing first 2 games at Phoenix home, Clippers made a mini comeback. Once again Suns cut down their lead in game 4 and extended their lead to 3-1. Now, the LA Clippers face the Phoenix Suns in a must-win Game 5 scheduled to take place at the Phoenix Suns Arena on June 28.
The Western Conference playoffs has been fruitful for the Suns. While Phoenix Suns are having a merry time, LA Clippers are in a do or die condition. The Suns took Game 4 of the series with a score line of 84-80. DeAndre Ayton starred for Monty Williams' side, scoring 19 points and grabbing 22 rebounds at Staples Center.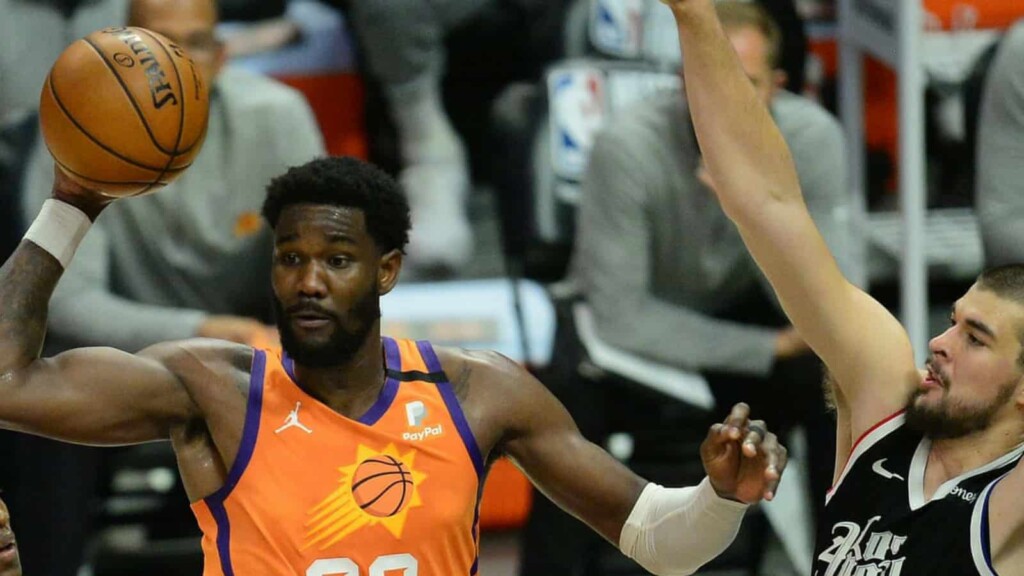 LA Clippers vs Phoenix Suns Match Preview
The LA Clippers' shooting was downright abysmal in Game 4, as Paul George and co. combined to shoot 31-86 from the field. They made just four of their 20 three-point attempts, apart from committing a staggering 14 turnovers in the game. Paul George and Reggie Jackson were tight on their shooting end while Suns locked them up pretty good. While Kawhi Leonard still waits on bench, Clippers need win-win situation at Suns Arena.
Phoenix Suns are a better deal. They are a game away from reaching the NBA finals, a feat they haven't managed to achieve since 1993. Head coach Monty Williams' guile, brilliant performances from the guard duo of Devin Booker and Chris Paul and the emergence of DeAndre Ayton have ensured that the Suns are a force to be reckoned with during these playoffs. The Suns have one foot in the finals and will be looking to close things out on Monday.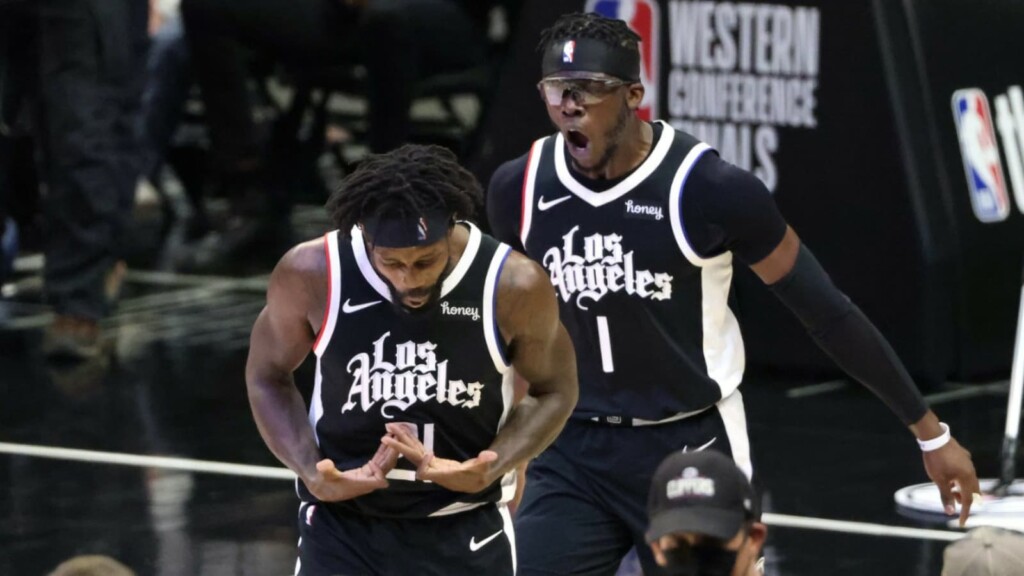 LA Clippers vs Phoenix Suns Head to Head
The Phoenix Suns are currently 3-1 up in the WC finals.
2018-19 – Clippers 4-0 Suns
2019-20 – Clippers 2-2 Suns
2020-21 – Clippers 2-1 Suns
LA Clippers vs Phoenix Suns Injury Report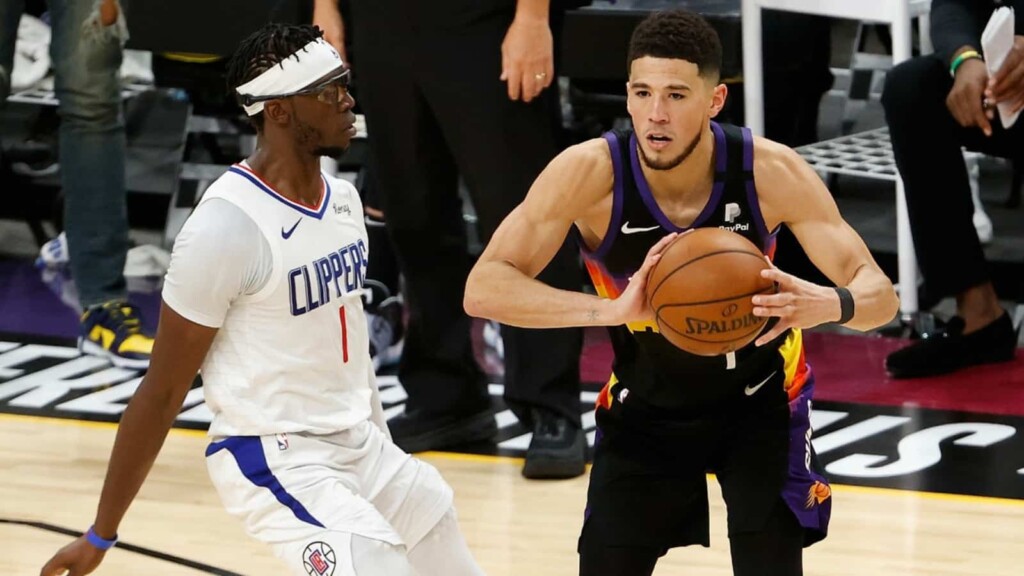 The LA Clippers will be deprived of Kawhi Leonard once again. The talisman's need is important for the Clippers. But his ACL injury has impacted big time. Serge Ibaka is out for the season with back injury. LA's preparation and in-game adjustments during Games 3 and 4, communicating with his team in the locker room during halftime. The Clips won't have the luxury of picking his brain during Game 5 however, as Leonard reportedly won't travel with the team.
The Phoenix Suns have a much healthier line up in this match up. They are just facing minor injuries and as per reports no-one is listed under injury or probability for game 5.
LA Clippers vs Phoenix Suns Line ups and Starting 5s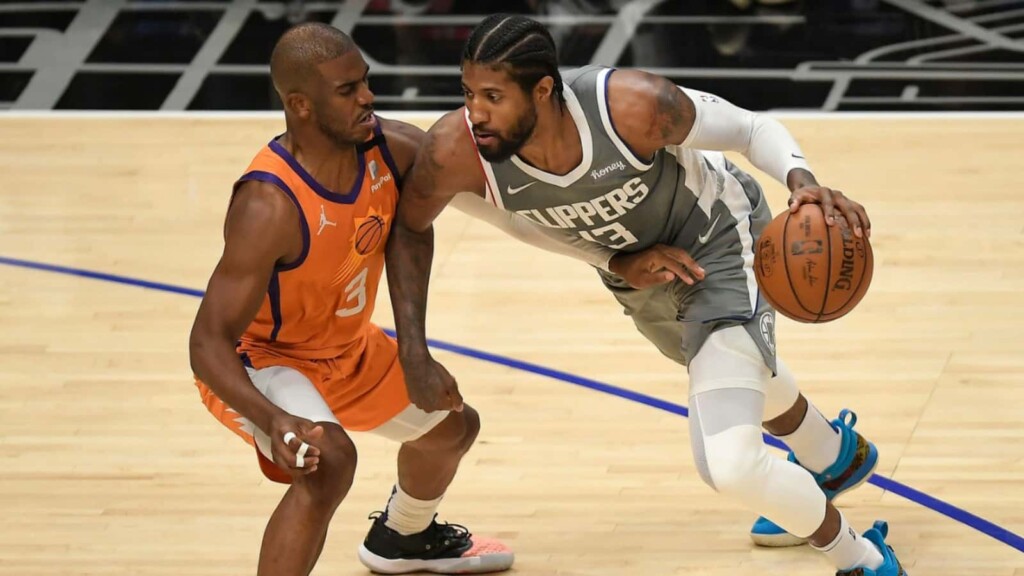 LA Clippers will be starting unchanged from their previous game. They will start with Paul George, Terance Mann, Ivica Zubac, Reggie Jackson and Patrick Beverley. Their substitution options will be Marcus Morris, Luke Kennard, Nicolas Batum, Amir Coffey, Rajon Rondo and Yogi Ferrell.
The Phoenix Suns will start unchanged. They will probably start with Chris Paul, Devin Booker, Jae Crowder, Cameron Johnson and Deandre Ayton. Their rotational options will be Torrey Craig, Dario Saric, E'Twaun Moore, Mikal Bridges, Jevon Carter and Jalen Smith.
LA Clippers vs Phoenix Suns Predictions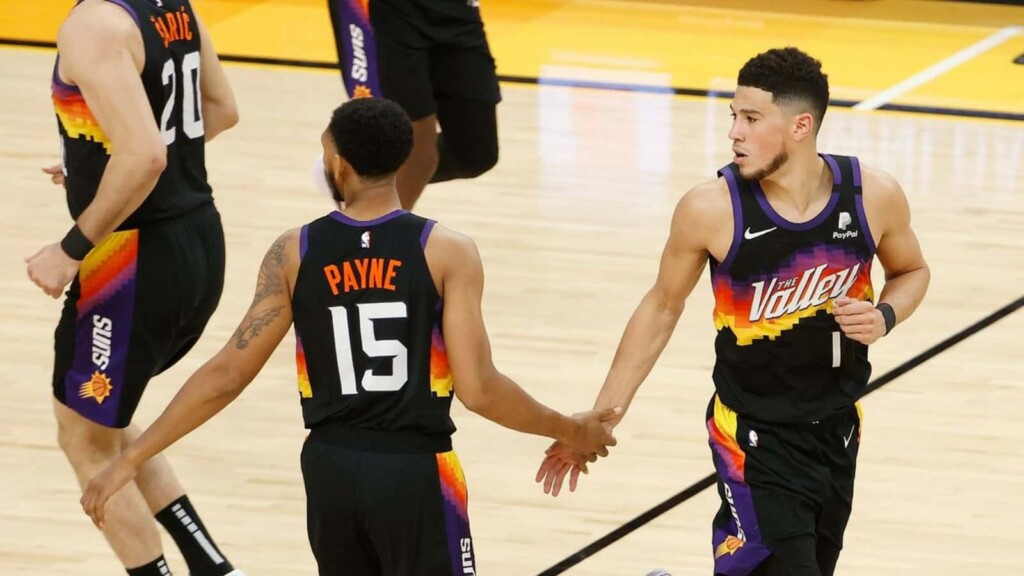 Kawhi Leonard's injury has severely handicapped the LA Clippers, while Chris Paul's return from mandatory quarantine has boosted the Suns' chances. More than Clippers are favorites in the match, Phoenix Suns have made a strong foundation.
Phoenix Suns will look to seal game 5 as well as the series and advance to the finals. Being the more favorite and healthy on roster, Clips will be under tremendous pressure to survive game 5. Gear up as the LA Clippers vs Phoenix Suns predictions attract fans eagerly waiting ahead of game 5.
Also Read: 2021 NBA Playoffs: Phoenix Suns vs Los Angeles Clippers live stream – When, Where and How to watch Game 5 – June 28th, 2021
Also Read: Watch: Khris Middleton takes over in 4th quarter as Milwaukee Bucks win Game 3 against Atlanta Hawks