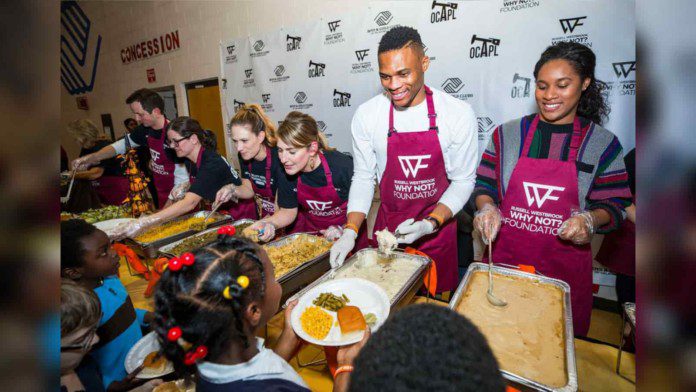 Russell Westbrook's foundation "Why Not" continues to uphold the tradition of holding Thanksgiving for the people who are in need.
The Why Not foundation was started back in 2012. The mission of the foundation is to inspire the lives f the young generation and empower them to become self-sufficient and ask "Why Not?" The foundation's name itself broadens the spectrum for a person by asking why not.
Russell Westbrook was traded to LA Lakers this season, and getting the facts straight, the 32-year-old has been underperforming. His underwhelming performance has made the fans and the critics dubious about his abilities and has started to question the Lakers' decision of recruiting him. But the very truth that can't go unnoticed is that Russell does a lot for the people and he is not appreciated much for it.
Russell Westbrook spreads happiness through Why Not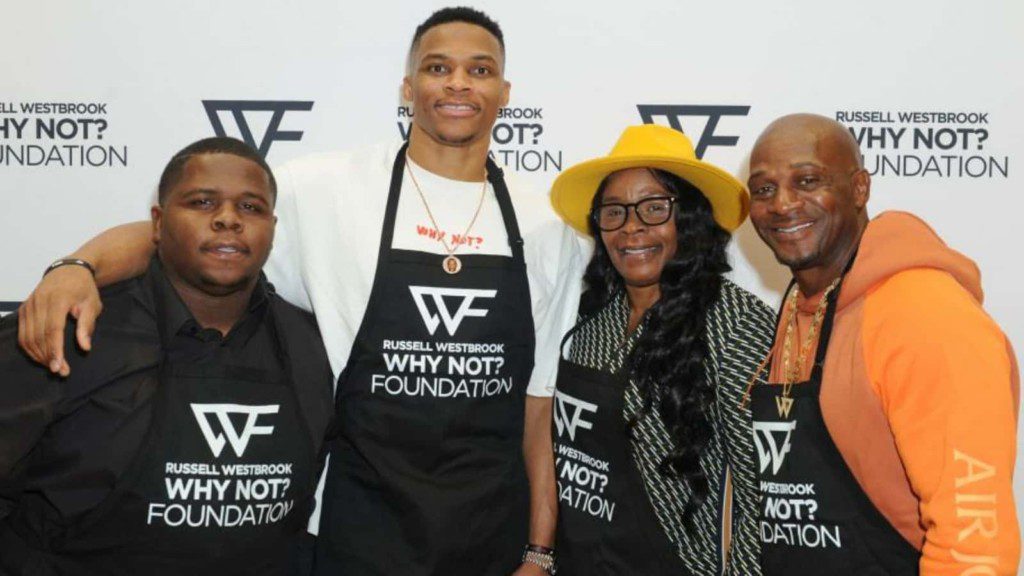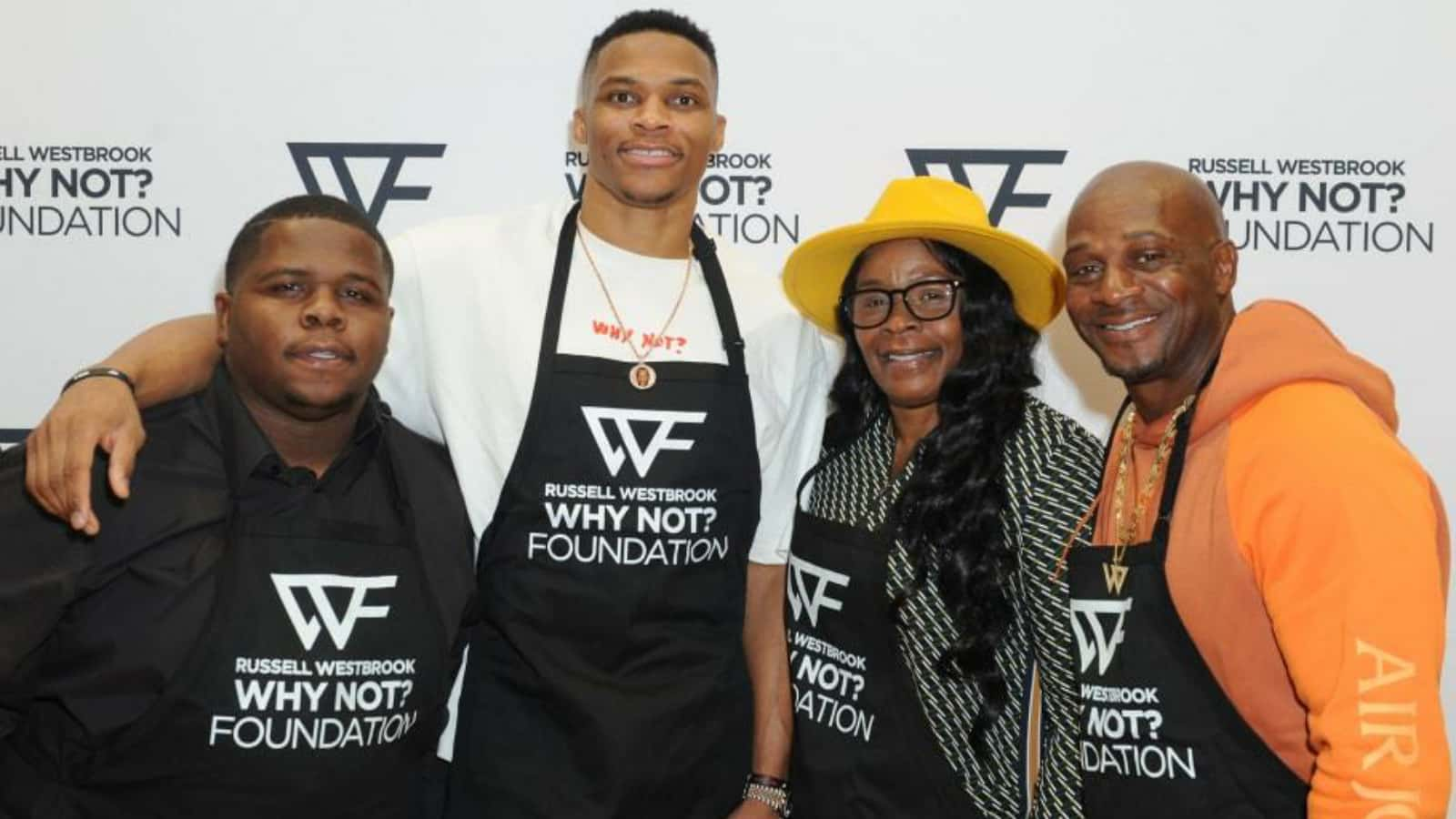 On every Thanksgiving, Why Not treat needy people with a hearty meal, and this year is no exception. Russell Westbrook and his family handed out Thanksgiving food in LA to people who couldn't afford the lavish dinner. Though he himself wasn't presented at the occasion the NBA star posted an Instagram video apologizing to people for his absence and wishing them a happy thanksgiving.
To watch the Instagram video please refer to the below-mentioned link.
https://www.instagram.com/p/CWrRfUUMaSf/?utm_source=ig_embed&ig_rid=cafdbb16-c918-4ec1-a9df-700f7dfb8b94
With covid things have gotten tougher for people who could barely make the ends meet, and when people do such kind gestures towards society like Russell then the motivation behind this holiday just becomes more justified.
Irrespective of how Russell Westbrook has been on the basketball court the man does a lot for his community. He formed this foundation in order to push up the underprivileged population. With Why not being something with which Russell stands by him, the foundation aims to teach the children the concept of perseverance and not saying no to learning new things and exploring.
When Westbrook launched this foundation he shared the story behind choosing the name. He said, "We were just joking around doing silly things in high school, me and my best friend. Jumping off tables, oh why not? Let's do it, why not? Along the way, we would be in class and the teacher would be like, 'Who wants to do this paper, this project?' We'll do it, why not?"
Even if Russell Westbrook is failing to impress the people on the court but he surely is stealing hearts for doing such a benevolent act. And, even last year when the whole world was still suffering from the Covid wave, Westbrook didn't forget to give back to the community. The NBA Twitter was surely moved by Russell's actions.
Also read: "It's not about the triple-doubles no more!"- Kendrick Perkins expresses discontentment…
Also read: "I studied his training and practice sessions": Tyler Herro wants to…