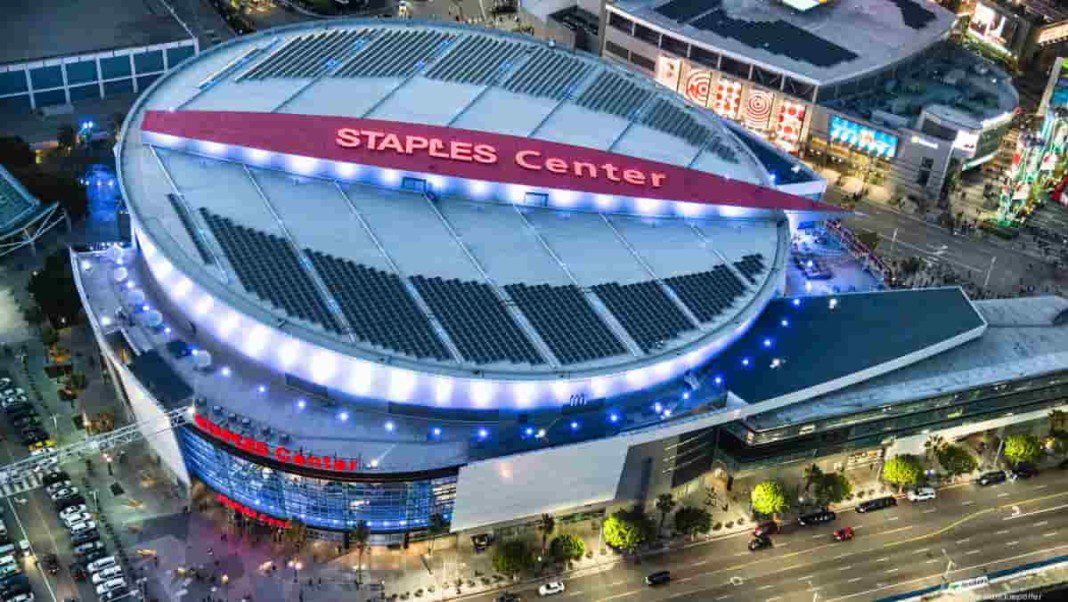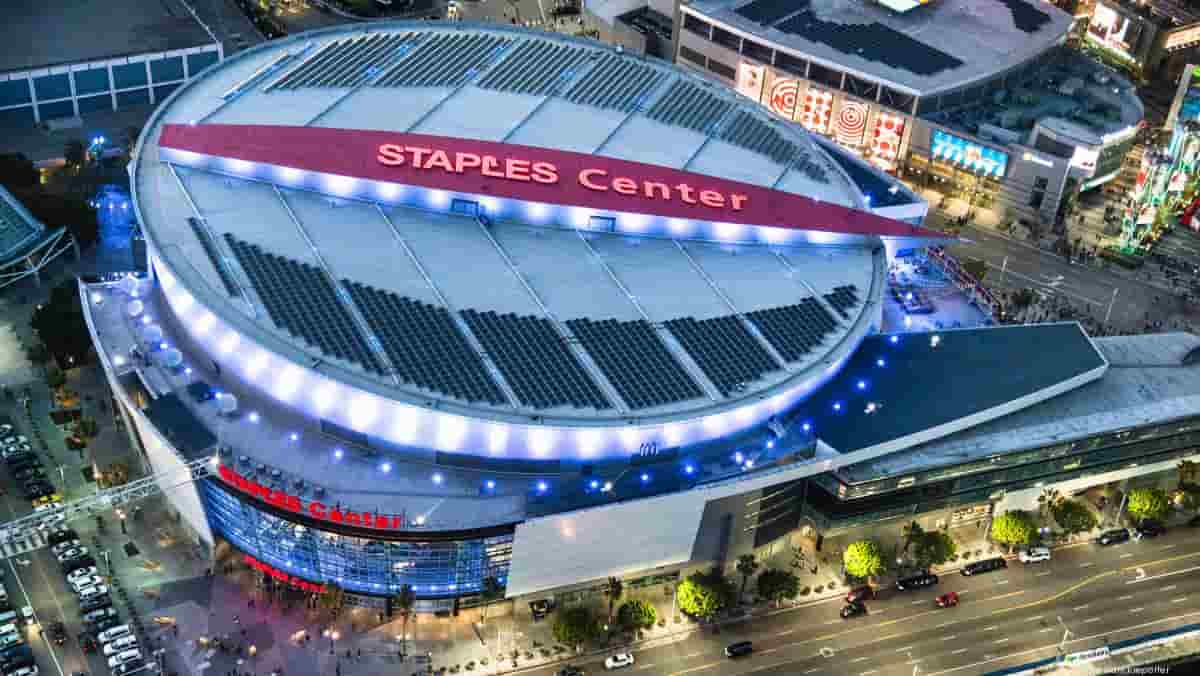 The Staples Center has been an iconic home ground for Los Angeles Lakers and Clippers over the past years. However, with over a month's time, there will no Staples Center as it will undergo a name change for the first time in 22 years. Safe to say, for a naming rights deal to such a fabled venue, there had to be some serious cash changing hands.
According to Shams Charania, the Staples Center will be renamed around Christmas Day, when the NBA action gets busier than ever.  
What will the Staples Center be called?
The Los Angeles Times, report included a comment from Crypto.com CEO, Kris Marszalek, on the new partnership with Staples Center owner AEG. "In the next few years, people will look back at this moment as the moment when crypto crossed the chasm into the mainstream," he said. "This is just such a brilliant move from the guys at AEG, because the next decade belongs to crypto… And this positions L.A. and this particular venue right at the center of it."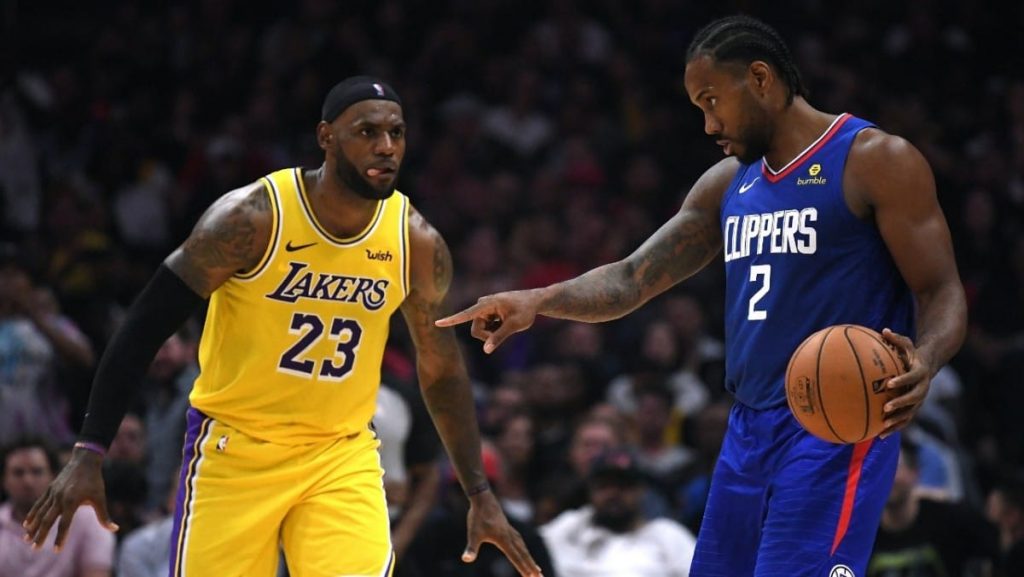 Having said that, the Los Angeles Lakers will host their first home game at Crypto.com Arena against the Brooklyn Nets on December 25. Whereas the Los Angeles Clippers return to their newly-titled home the following day (Dec. 26) to host the Denver Nuggets.
Also Read: Watch: Nuggets vs Mavericks takes an ugly turn as several players…
Also Read: Watch: Twitter goes "Nuts" over Stephen Curry's Stunner Buzzer Beater