Anyone who was following the Kyle Rittenhouse verdict, would be aware that LeBron James was keenly following the trail and even accused the 18-years-old for 'fake-crying' during an earlier trail session in the court. While the concerned was found not guilty for injuring and killing a total of five men in Wisconsin during the protest of Jacob Blake, the LA Lakers superstar has finally revealed his true feelings upon the same after several NBA players revealed their frustration on the same.
When the Kyle Rittenhouse verdict came out, even Donald Trump Jr decided to call out LeBron James as he wanted to know about his 'dumb' reaction. LeBron James finally broke his silence on the Kyle Rittenhouse verdict as he shared a strong worded message by NASCAR driver Bubba Wallace on his Instagram story. 
LeBron James on Kyle Rittenhouse Verdict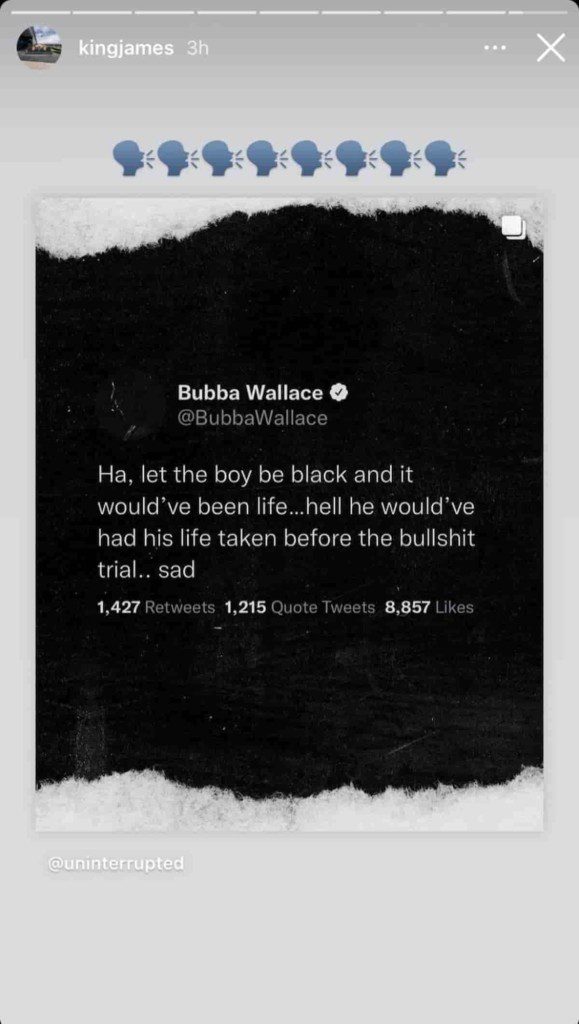 Bubba Wallace's tweet has since gone viral and it's pretty much ignited a firestorm. LeBron James clearly agrees with Wallace here and the fact that the Los Angeles Lakers superstar himself shared the latter's strong message on his own Instagram account only makes this tweet gain much more traction on social media.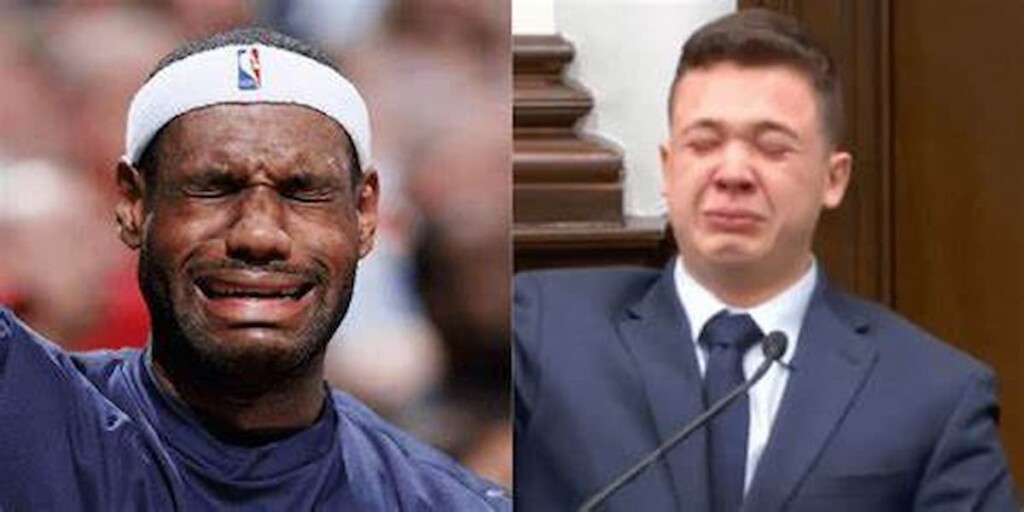 Other personalities from in and around the NBA have likewise raised their concerns about the verdict. Golden State Warriors coach Steve Kerr labeled the decision as "scary," while players such as Kyrie Irving, Karl-Anthony Towns, and Fred VanVleet, among others, have also blasted the court's decision to clear Rittenhouse of all the charges against Rittenhouse.
The 36-years-old arguable G.O.A.T of basketball has often taken charge of leading various changes in society, be it with the Balck Lives Matter move or perhaps the Kyle Rittenhouse case. But yet with the 18-years-old walking out not guilty, it clearly shows the mirror of the judiciary system within the country, which was even pointed out players like Trae Young.
Also read: Watch: Dennis Schroder gets involved in Verbal banter with former team…
Also read: Watch: "Bullying is good" Spencer Dinwiddie clowns Kyle Kuzma in Wizards…