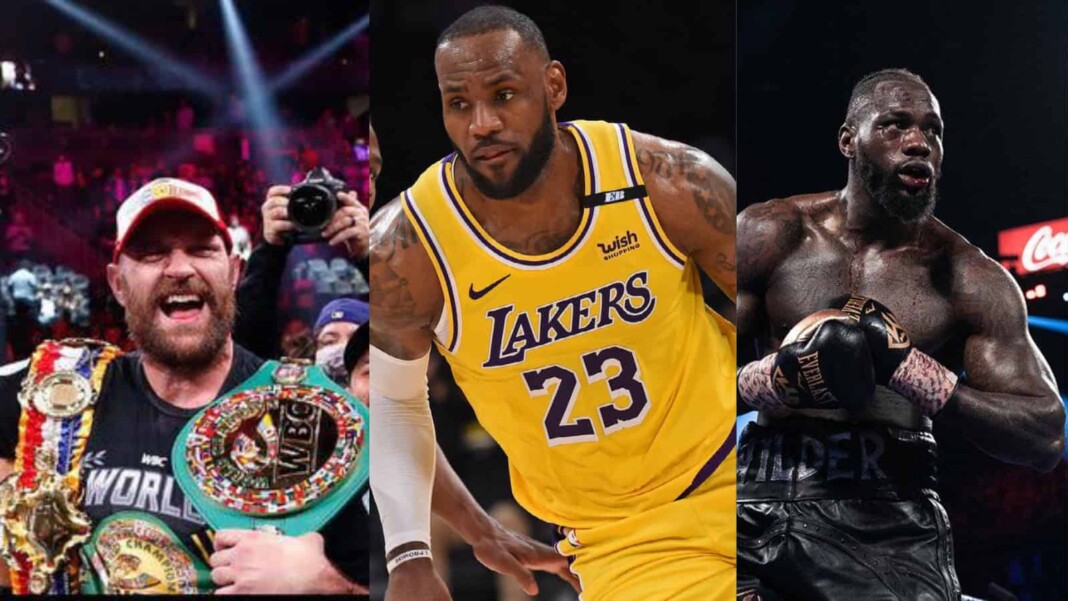 LeBron James is loving the hype that the classic match between Tyson Fury and Deontay Wilder has created. T-Mobile Arena in Las Vegas was overpacked with fans anticipating the match between Tyson Fury and Deotray Wilder.  The audience, the ring, and the fighters, all together made this much more spectacular. Fans couldn't get enough by talking about the match. For some, it was even the biggest match of the 21st century.
Both the fighters with unshakable and undying revolves to stand till the end and win. But only one could be the winner. The match started with Deontay Wilder gives heavy jabs to Fury and knocks him down. But what is a fighter if he goes down without fighting? Tyson fury stood back on his feet, and from here the story that will be written in history changed. Tyson Fury enjoys the second part of the fight. He landed twice the number of punched in comparison to wilder's. By the tenth round,  Wilder has everything on his body swollen- the eyes, lips colored in Scarlet, blue scars.
Fury stated, "I haven't seen it, but I felt it. Those shots end careers," after a punch that landed on Wilder's reft temple and sent him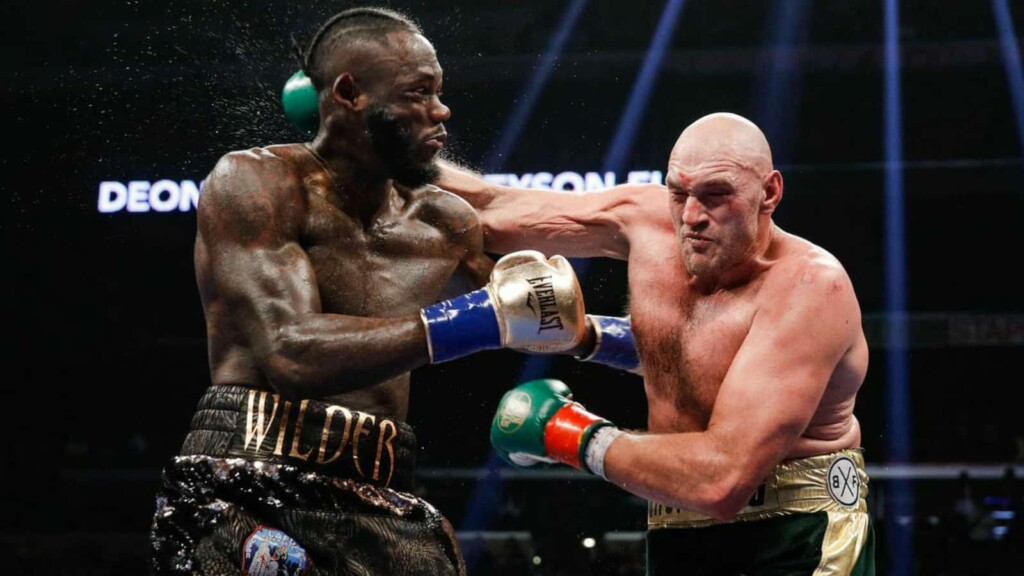 Through Twitter, Tyson Fury made something very clear to the world that he is not someone who could be just fade away when the chips aren't favorable. He will fight till the end.
Twitter goes feral over Fury-Wilder; Including LeBron James
It is no shocker to the world when every athlete celebrates the victory of an athlete through all the formats of Sports without holding back. Cristiano Ronaldo is as respected and celebrated in Basketball as Michael Jordan amongst all the football fans.
The hilarious and wild reaction of the NBA players over Fury's victory is just wholesome. LeBron James is flabbergasted after witnessing such a historical fight. The LA Lakers' shooting guard is all hyped up after the gypsy king took home the WBC title.
Brooklyn Net's Damian Lillard showed his appreciation for Wilder and congratulated him for fighting till the end. Not all warriors need a victory to be proven a great warrior, and Deontay Wilder is surely is a great fighter.
Apart from LeBron James and Damian Lillard, other NBA stars like Alex Caruso, Kevin Love, and Tristan Thompson were all in admiration for Tyson Fury and respect for Deontay Wilder.
Also Read Philadelphia 76ers crowd chants 'F***K Ben Simmons' during All Elite Wrestling…