LeBron James and Isaiah Stewart engage in a bloody battle in LA Lakers vs Detroit Pistons on Sunday Evening.
The LA Lakers' condition in the league is no hidden surprise for the people. They are having a very rough season. With continuous injuries and fragmented plays, the Lakers were 8-9 in the league until they met the Detroit Pistons. The Pistons' condition is far worse than the Lakers'.
The Detroit took their number of defeats to 12 after the Lakers managed to seal the victory in their favor by a close margin of 120-116. But LA Lakers winning is not the only highlight of this game. The Lakers' superstar LeBron James and Piston's Isaiah Stewart were involved in a little brawl that got bloody.
LeBron James and Isaiah Stewart engage in a bloddy scuffle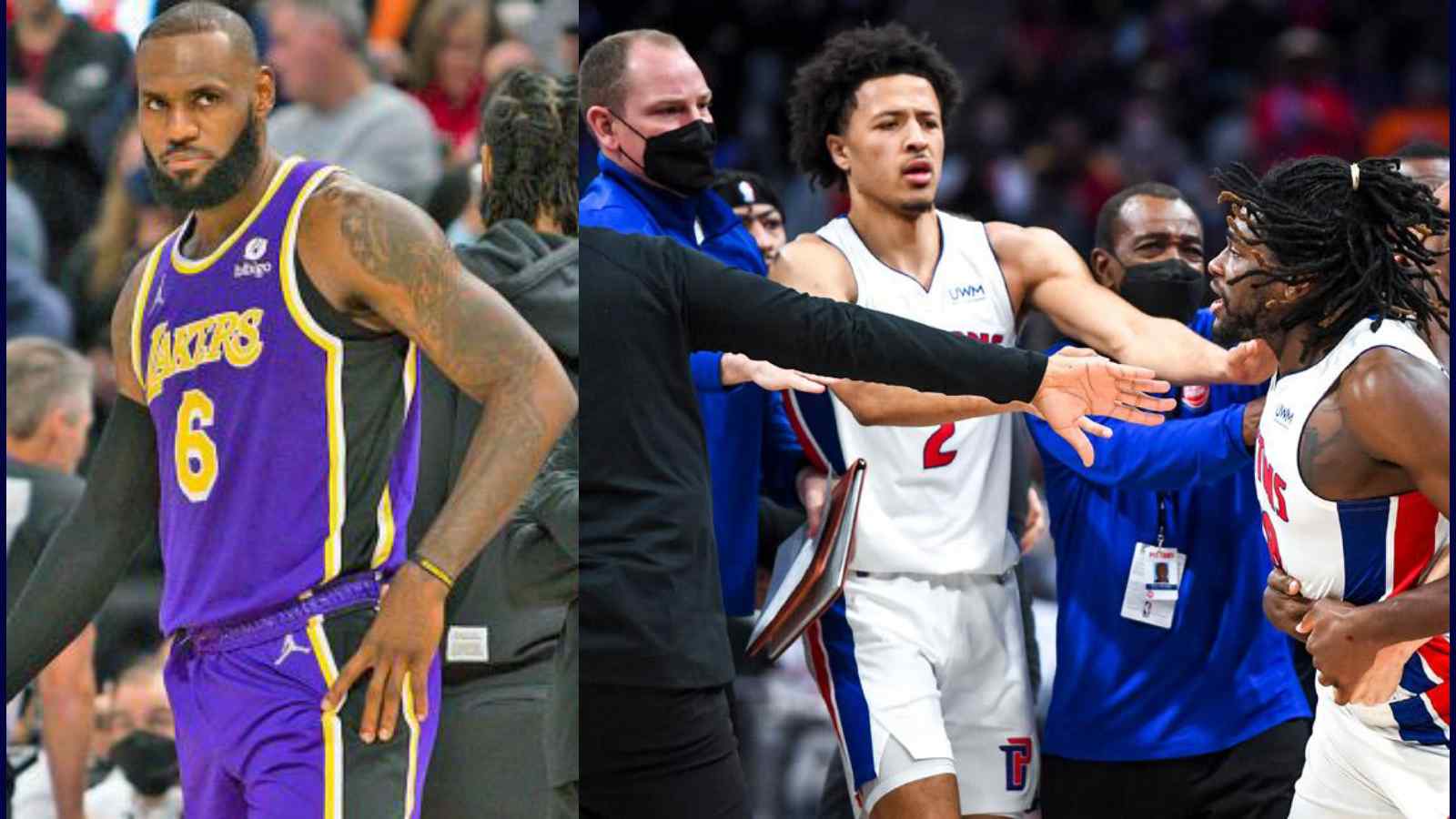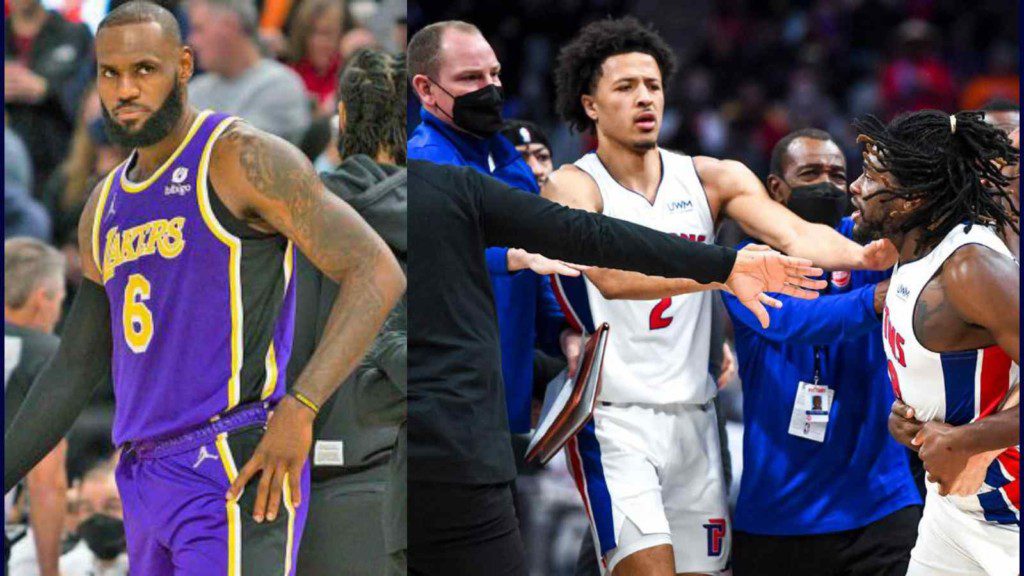 In the third quarter with 9 minutes left on the cock, the Pistons have rewarded a free shot. Both the teams were lined up on the box outlines to acquire the rebound but while box-outsing each other, James and Stewart had a little tussle between them to gain body dominance. James just used his arm to get steward away from him. The arm hits the upper side of the steward's right eye resulting in cutting the skin.
Though LeBron turns back when he sees steward lurching on the floor but the deed has already been done. Though wasn't intentional as both the players were pushing each other in order to gain a dominant position for the rebounds but LeBron's hit could have jeopardized Stewart's entire career.
Steward didn't take it well. It took an entire army to stop Isaiah from attacking James in retaliation. He created a whole ruckus that lasted for minutes.
Anthony Davis explains his opinion in the post-match conference and is seen breaking the movements into parts so people know what actually transpired. He said, "Everyone in the league knows LeBron isn't a dirty guy. As soon as he did it, he looked back and told him, 'My bad. I didn't try to do it.' I don't know what he tried to do. Nobody on our team, 1-15, was having it."
He continued, "I don't know what he was trying to do. But I know nobody on our team, 1 through 15, was having it. We're going to protect our brother. I've never, in 10 years, seen a player try to do that as long as I've been playing. … It's uncalled for. You got a cut above your eye, accidental-like, it wasn't on purpose. And we weren't going to allow him to keep charging our brother like that. I don't know what he was trying to do, but we weren't going to allow that."
Lakers coach Frank Vogel also gave his input and said that Stewart initiated the contact. He said,
"[James] had an elbow [from Stewart] to the rib cage, which was a foul and he was trying to shed the contact. And had incidental contact that was obviously enough for a flagrant 2."
Pistons coach Dwane Casey also gave his opinion on what happened between both the payer and said, "It was a tough play with Isaiah," "His eye got cracked all the way open, and he was upset for a reason. So, I don't think James is a dirty player, but again, it got them going."
The NBA Twitter is bifurcated into with and against LeBron James.
This unintentional hit led to Lebron James' ejection from the game, and his position for the next game is questionable. The Lakers will continue their 5 game road trip and will square off against the New York Knicks at Maddison Square on Tuesday.
Also read: "LeBron James is Better"- Enes Kanter calls out Michael Jordan for…
Also read: Watch: LeBron James and Isaiah Stewart fight causes chaos in Lakers…