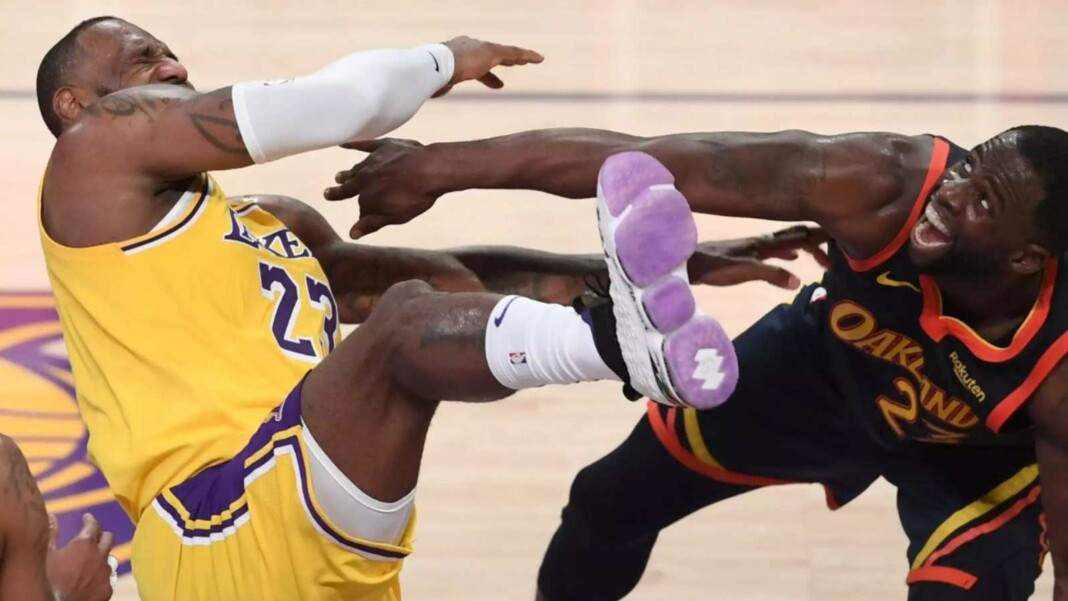 It is very rare to see rivalries surviving over years. One such epic rivalry that has got a whole new phase is the LeBron James and Golden State Warriors rivalry. LeBron James carried his team single handed up against the super dubs team in the finals. While winning one out of them, both have had their share of moments. But Draymond Green is someone who can never let this rivalry go. While mocking king James on numerous occasion, he never let down his stance. He had put a poll asking which #23 was better following finals win in 2015. Once again, Draymond Green was seen pulling some of his dirty tricks back from old times.
As the Lakers closed in a huge a double-digit deficit, GSW started panicking. But Stephen Curry was as cool as ice. He shot 37-points and some huge triples coming off Draymond Green's screens on the top wing. However, LeBron James led Lakers were very determined with their comeback. They easily got into the paint and scored easy buckets. Alex Caruso was a huge support. He was top notch on defense forcing turn overs. While Golden State Warriors made a crucial defensive regime, Draymond Green was their exemplary defender. He had multiple steals and double teamed at crucial moments.
Anthony Davis praises LeBron James after prick in the eye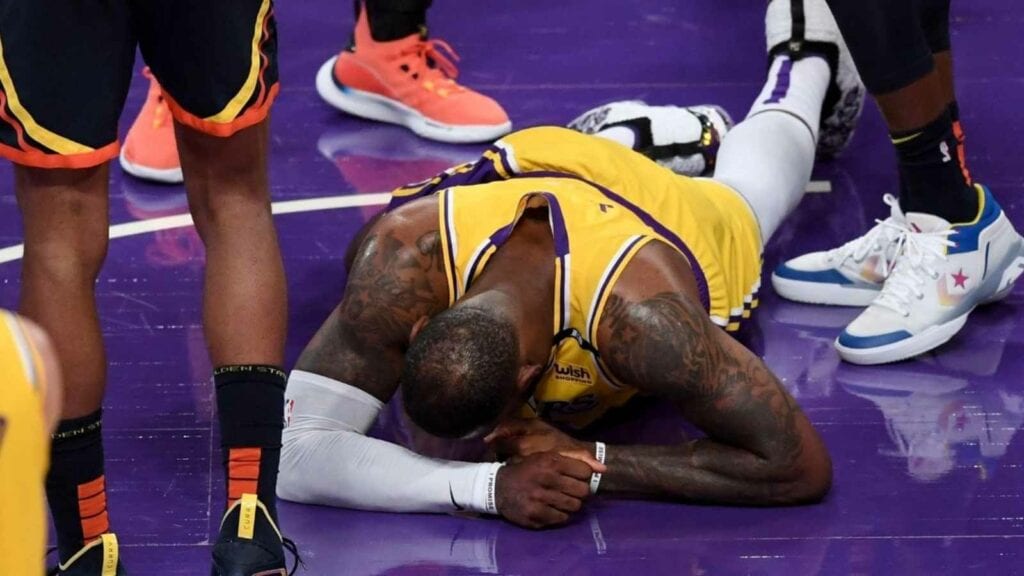 After Stephen Curry missed an easy floater, Anthony Davis grabbed the ball. He passed it to LeBron James and Lakers started with their conventional transition offense. LeBron James was supplied a runner under the rim by Alex Caruso and Bron leaped up high to finish. However, Draymond Green, in pursuit to stop LeBron James from scoring, poked him in the eye. It was merely unintentional but wasn't new. LeBron James was poked by Green in the 2017 finals as well where Bron went trashing to the floor.
Also Read: "Never want to poke the bear": Anthony Davis gets back in rhythm after fight with Jordan Poole
LeBron James screamed in pain lying on the floor for a couple of minutes. However, he came back on his feet and a common foul was called on Dray. Few minutes later, LeBron James scored a clutch 3-pointer to get the team into lead. Anthony Davis reacted to this and stated, "First off I think we need to poke LeBron in his eye a lot more (if) his shots are like that. He's done it his whole career; he's done it since I've been knowing him. Hitting from that type of range, big shot, put us up three. Good defense by us knowing that they're down three, and Steph is going be the guy to try and shoot it."
Also Read: LeBron James' closes in an incredible record as Los Angeles Lakers secure playoff spot