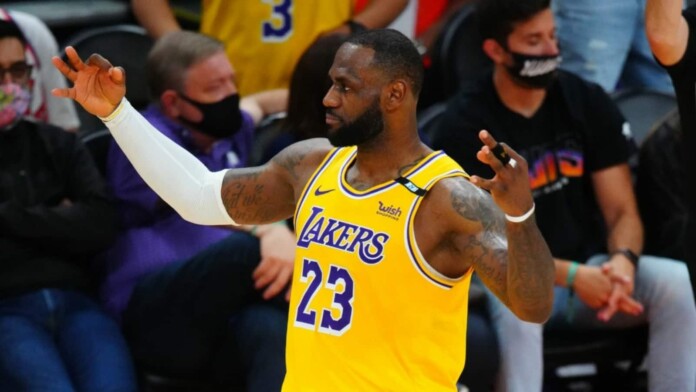 The game 2 of playoffs for Los Angeles Lakers has been very different from the 1st one. After a 9-point defeat, LeBron James and squad are determined to make a comeback and defend their title. While the whole crowd was at its feet at the commencement of the 2nd game, LeBron James silenced the whole crowd with his airplane dunk from fellow teammate Anthony Davis. The Los Angeles Lakers approached the 2nd game very different. With a block from the first possession, Anthony Davis looked serious for his words prior to loss. LeBron James' incredible dunk reflected his prime time memories of dunks.
They were aggressive, daunting, and unforgiving in their initial plays led by Anthony Davis and LeBron James. While Andre Drummond has been great inside the paint, Davis' mid-range has been unmatched till now. The perimeter shooting of the Lakers' bench has been disappointing as of now. But the huge play by AD and LeBron overshadowed all their flaws. The Lake Show couldn't have expected a better start with taking a six-point early lead after quarter 1. The Lakers are now running with a huge advantage over the Suns.
LeBron James highlight play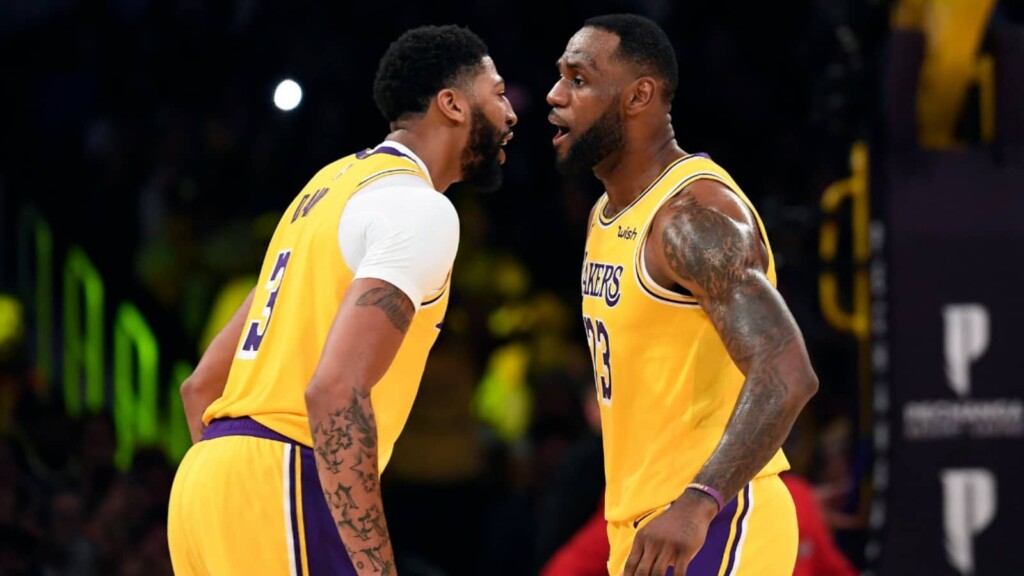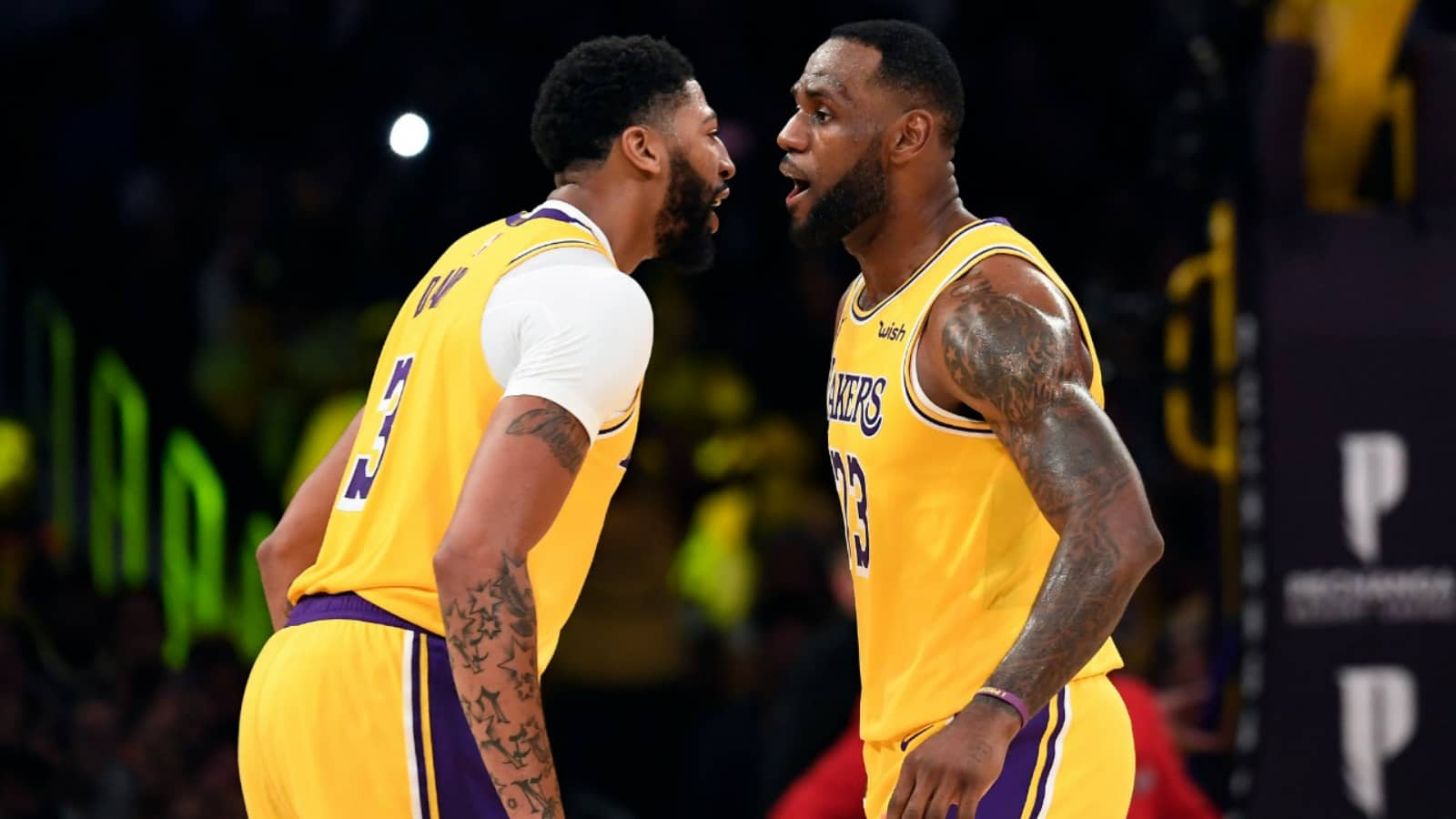 It was just the start as LeBron James opened his tally with a loud dunk. The highlight play started from a steal by LeBron. As he forced an overturn, Dennis Schroder diverted the pass towards Davis. AD run coast to coast and then lobbed the pass to LeBron James who took a flight from the side court. This massive dunk silenced the whole crowd in the arena who were booing the Lakers.
Surprisingly, Frank Vogel had LeBron James play the initial quarter in its entirety, allowing AD a four-minute rest. Most of the time, James is given rest after he starts off within 6 minutes. But later, Bron turned the whole quarter for the Lakers with his incredible three-point shooting and game IQ. More than scoring points, LeBron James forced defenders on him leaving Andre Drummond unguarded. He easily dished the pass to him for a quick finish.
Also Read: Watch: Kevin Durant close to ending his own career in NBA Round 1 action between Nets vs Celtics
Anthony Davis has also been very active in the 1st quarter while Dennis Schroder initiated all the offence. After the 1st game, Lakers were brimming with confidence to make a difference and so they did. Anthony Davis' 34-points changed the game while Dennis Schroder's strong 2nd quarter shifted momentum. This is a huge advantage for Lake show as they tie series 1-1 against the Phoenix Suns.
Also Read: WATCH: Anthony Davis kicks Jae Crowder with his shooting action and gets an early flagrant foul