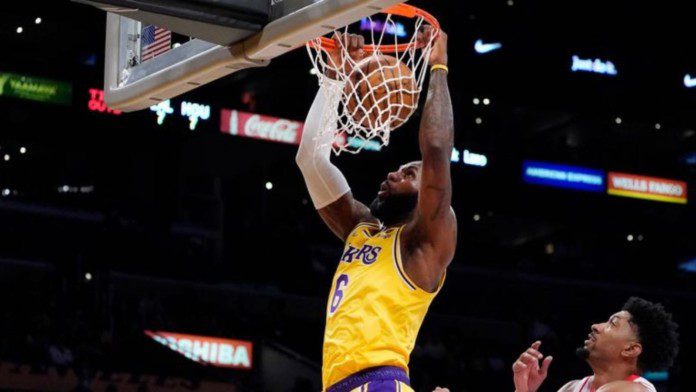 LA Lakers came into the season with high expectations of lifting NBA Championship because their line-up was full of star players. But somehow they were able to break their five consecutive losing streaks after winning a game against Houston Rocket, with a score of 132-123 at the Toyota Center.
LeBron James, Russell Westbrook, Malik Monk, and Carmelo Anthony led the team to win against Rockets. In this game, LeBron James debut as center for the first time in his 19-year-old career because Lakers star center Anthony Davis is out due to a knee injury. James and Westbrook scored triple-double in this game to capture the victory for their team.
Also read: Jaylen Brown avoids Al Horford's "The Celtics Team Has To Look..
LeBron James ended the game with a bomb dunk on Christian Wood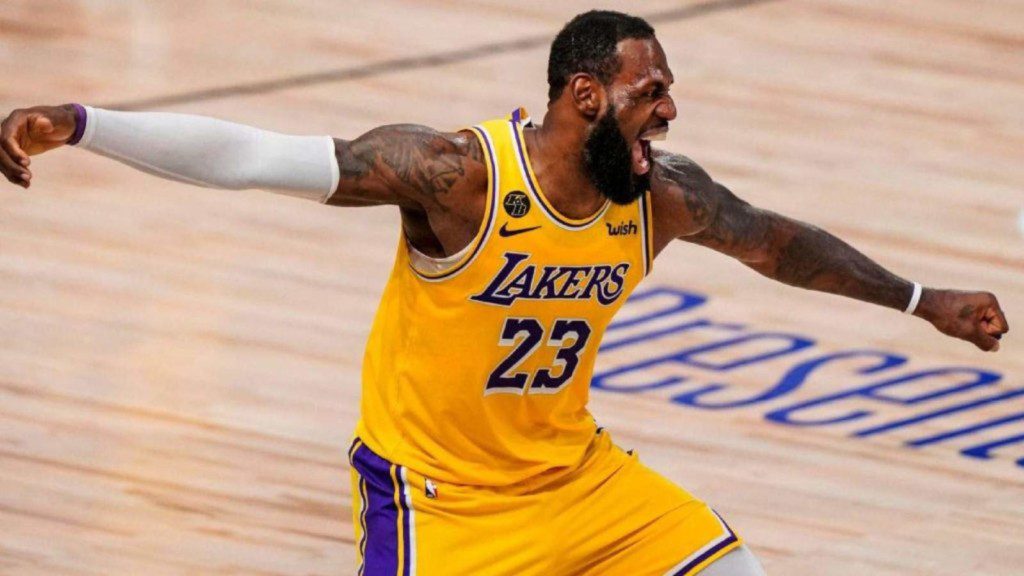 This game was a must-win game for LA Lakers as they lost five consecutive games after Anthony Davis`s knee injury any further loss might decrease the chance of qualifying in playoffs.
The Victory for Lakers was not easy as Christian Wood's defense and offense are the key for the gameplay of Houston Rockets. Wood was supported by Kevin Porter who handled the ball and shot points very well for Rockets. Suddenly Jalen Green was fired up in the fourth quarter of the game and scored some crucial points for them.
Later, the game turned into a dramatic finish in the last few minutes which excited the crowd, Carmelo Anthony's clutch three-pointers bring back Lakers into the lead, and in the final 100 seconds, Lebron James scored 10 points which ensured LA Lakers victory against Houston Rockets.
Lebron James ended the game with a dunk bomb on Rockets 6'9' center Christian Woods, seeing this, even Rockets fans started cheering for LeBron James.
Also read: Steve Nash reacts to James Harden aggressive game post-Covid-19 Protocols
NBA Fans on Twitter react to LeBron's Dunk Bomb in the final moment.
What's next for LA Lakers?
Although LA Lakers have broken the losing streaks but their defense seemed very weak and they have to improve their consistency in winning the game to prove themselves as the best contenders for the 2021-22 NBA Championship
Further LA lakers will face Memphis Grizzlies on Wednesday to improve their season record of 17-18. Let's see what type of game will Lakers play in the upcoming game to damage control their lost games.
Also read: "Make them remember"- Langston Galloway reacts to NBA announcers forgetting his…