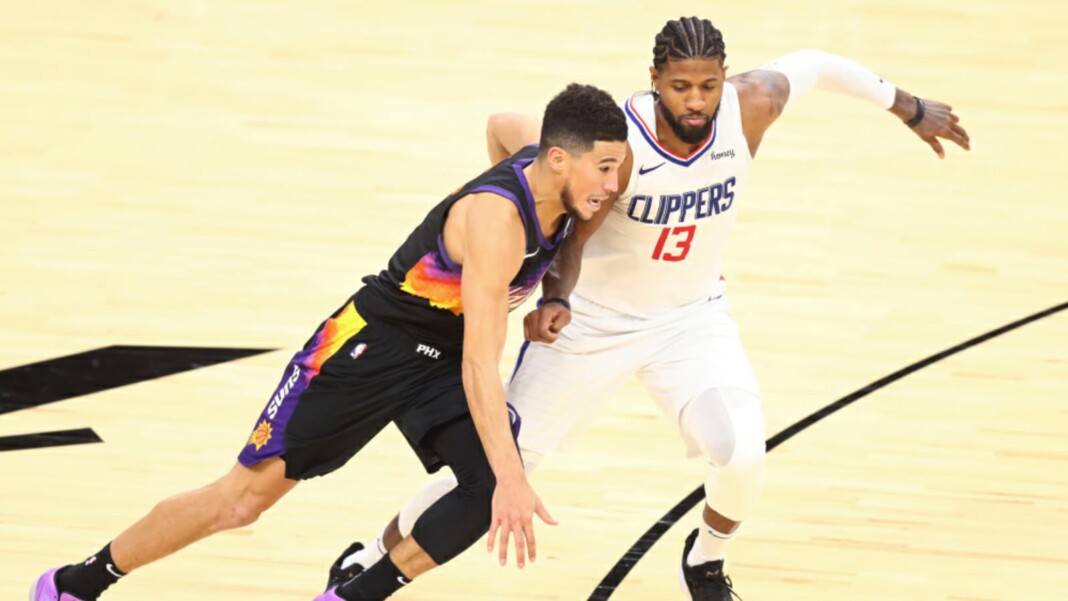 The Los Angeles Clippers vs Phoenix Suns Predictions have lined up just before game 2. The western conference finals has become a hub of exciting series of matches coming up. The 2 juggernaut teams Los Angeles Clippers and Atlanta Hawks have made significant display in game 1 already. LA Clippers have already proved how fierce they are first against the Dallas Mavericks and then #1 seeded Utah Jazz. After being forced to game 7, LA Clippers have definitely impressed everyone. However, their confidence might have gone down after game 1 loss against Suns. Without star Kawhi Leonard, things have messed up but the team is holing on.
Phoenix Suns' have been sensational throughout. Overthrowing tough teams like Los Angeles Lakers and Denver Nuggets has proved to be vital for them. Now seizing game 1 at their home will hype them up. The Phoenix fans have been very supportive towards their team. Ahead of game 2, clash the fans will look towards a thrilling fight.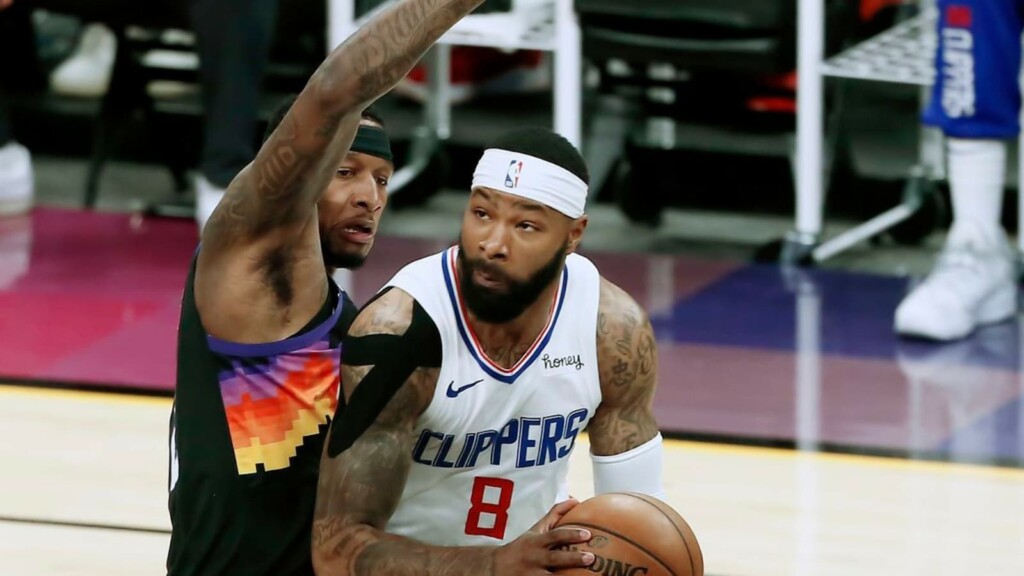 Los Angeles Clippers vs Phoenix Suns Match Preview
The LA Clippers have put the Utah Jazz on the back foot after cruising through to the conference finals. The game 1 was a neck to neck battle of the 2 established teams. However, they could not make the spark that the fans were waiting for. Losing the lead in crucial moments forced Clippers behind. Now the underwhelmed team is standing 1-0 after game1. Without Kawhi Leonard the shooting is a bit down on form. But Paul George and starter Reggie Jackson are striving for the win. Young Terance Mann is also providing a huge help for the team.
The Phoenix Suns have been on the upper hand throughout the playoffs. Devin Booker's shooting has been going unstoppable. With De'Andre Ayton having his side, the big man issues have resolved. Having witnessed Chris Paul leading the Suns as always will be missed now. The experienced player is out with Covid. The next game remains to be seen how the Phoenix Suns incorporate their game plans after a win.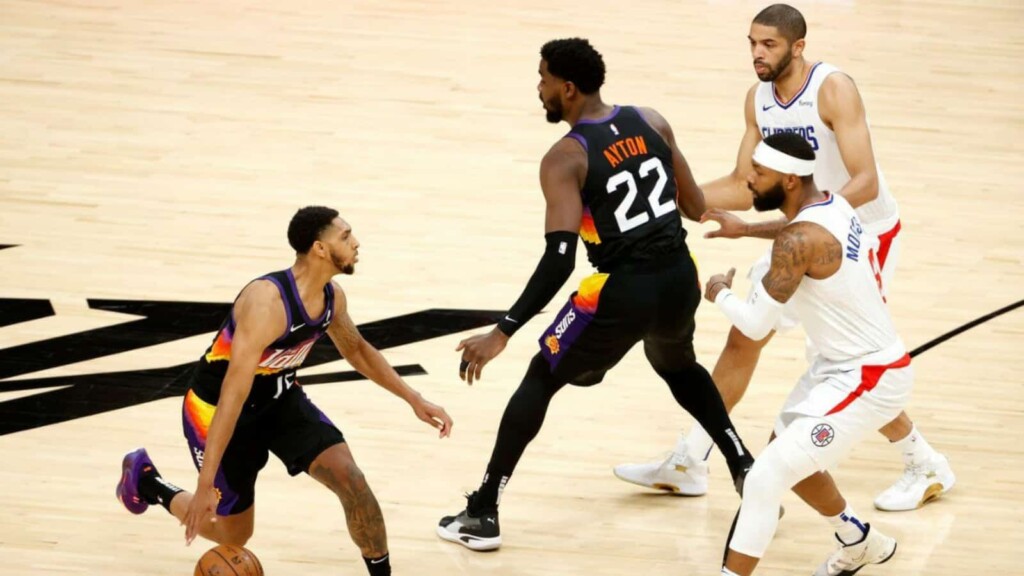 Los Angeles Clippers vs Phoenix Suns Head to Head
The series is currently 1-0 in favour of the Phoenix Suns.
2018-19 – Clippers 4-0 Suns
2019-20 – Clippers 2-2 Suns
2020-21 – Clippers 2-1 Suns
Los Angeles Clippers vs Phoenix Suns Injury Report
Ahead of game 2 in the conference finals, the injury in starting roster. Kawhi Leonard, the marquee man in LA Clippers side has been out with a ACL injury. He previously succumbed it against the Utah Jazz and missed game 1 of the finald. With game 2 approaching, his return to squad is questionable and he is listed probable to play next up.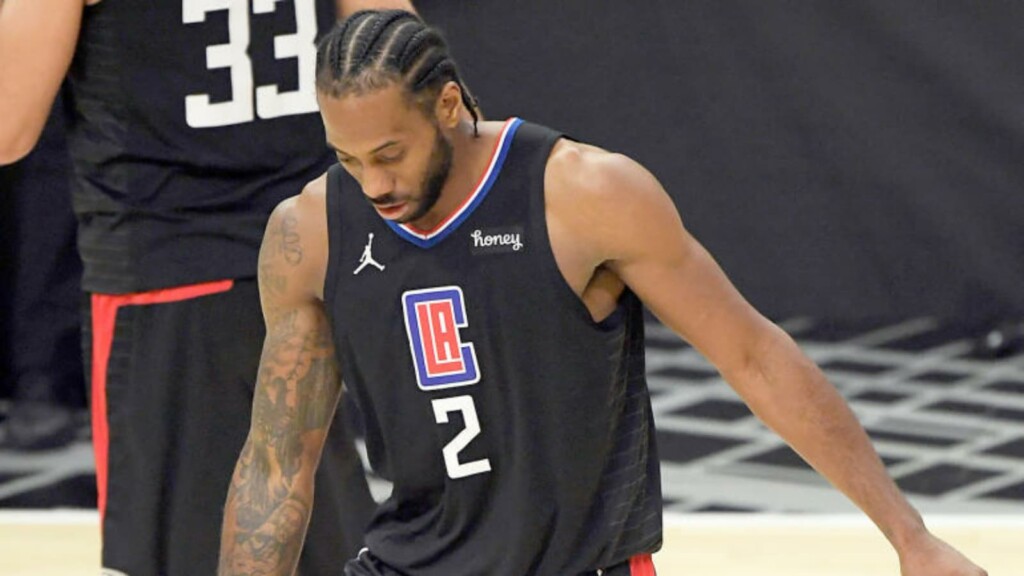 The experienced Chris Paul is out of the roster after he fell prey to Covid. The legendary veteran as the reason Phoenix Suns' had victory on their platter. Knowing that he has entered the NBA Covid Protocols, one cannot be ascertained in quoting the number of days the veteran is going to miss.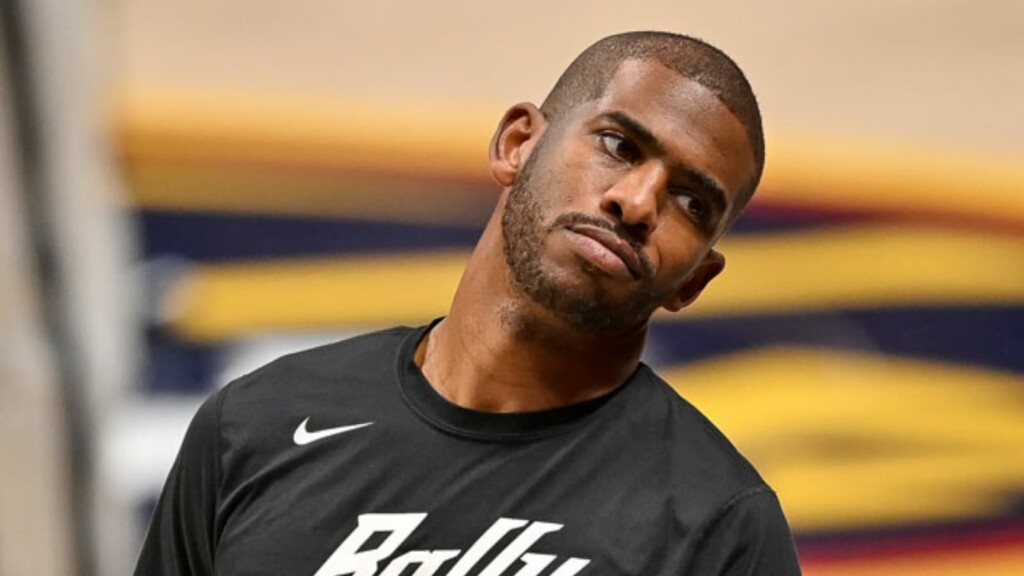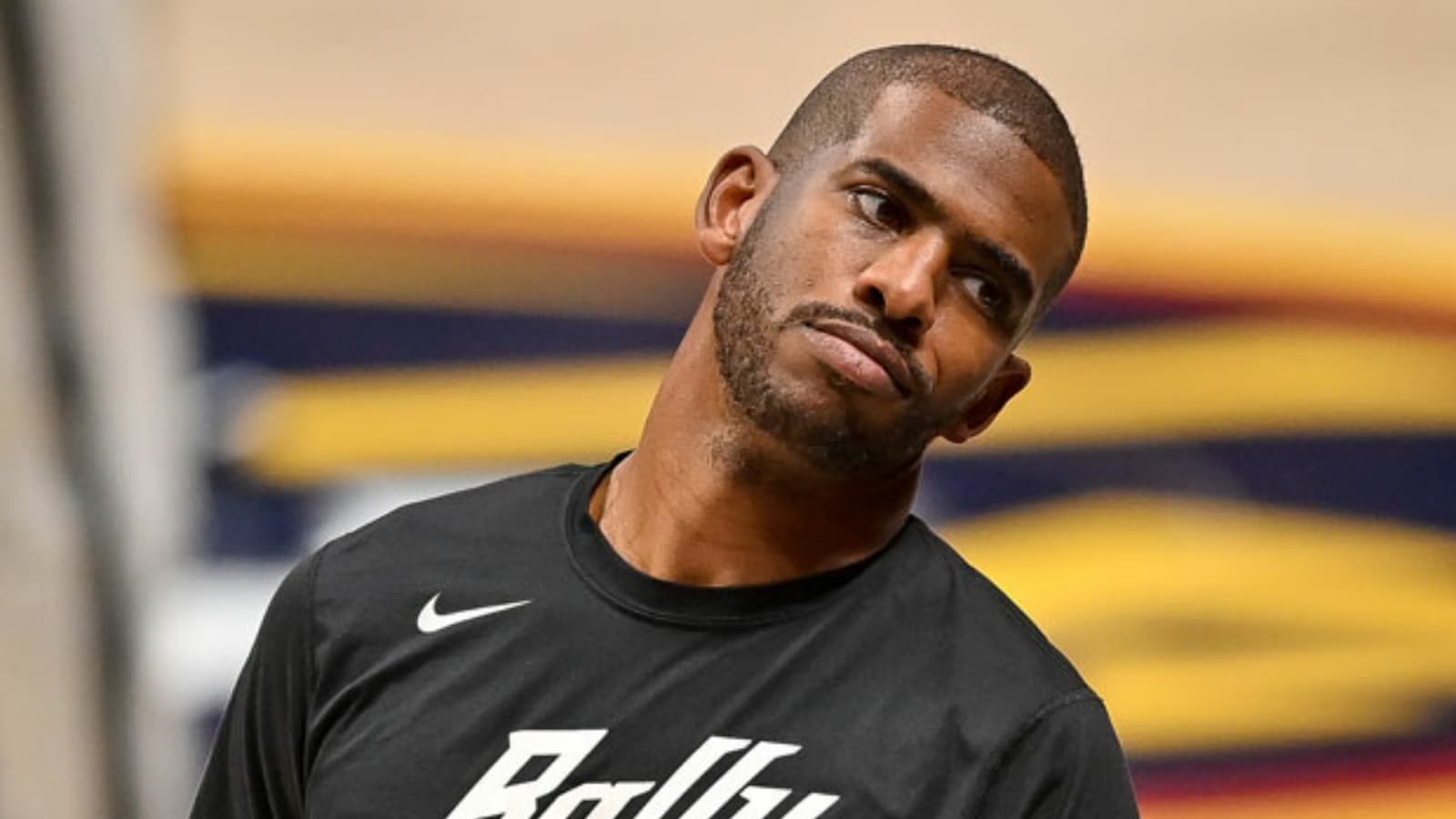 Los Angeles Clippers vs Phoenix Suns Line ups and Starting 5s
The LA Clippers will start unchanged keeping in mind Kawhi Leonard comes back soon. They will start with Reggie Jackson, Paul George, Terance Mann, Marcus Morris and Nicolas Batum. Their go to rotational players will be Ivica Zubac, Rajon Rondo, Patrick Beverley, DeMarcus Cousins and Luke Kennard.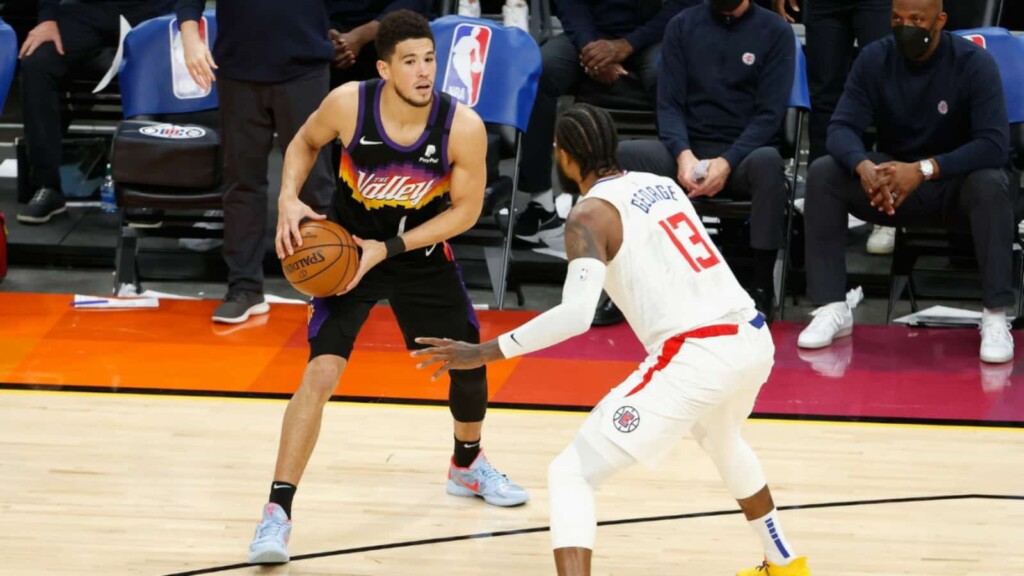 The Phoenix Suns' starting will be unchanged. They will start with Mikal Bridges, Jae Crowder, Deandre Ayton, Devin Booker and Cameron Payne. Their quick substitutions will be Cameron Johnson, Tony Craig, E'Twaun Moore and Dario Saric.
Los Angeles Clippers vs Phoenix Suns Predictions
The LA Clippers have proven time and again that they are a great side when it comes to making adjustments. With that being said, the LA Clippers could emerge as winners in Game 2, especially considering the kind of fight they put in the last match. But they are not the current favorites in the series and especially after loss in game 1.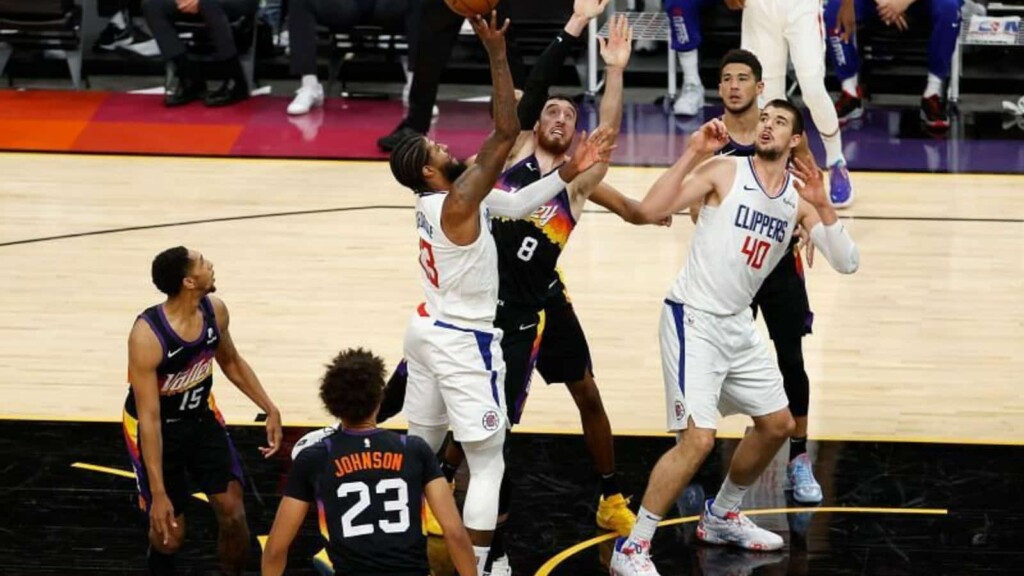 The Phoenix Suns have been one of the best teams to make in-game adjustments throughout the 2021 NBA playoffs. There is no reason to believe they aren't capable of winning Game 2 either, though, which makes this an enticing affair to watch out for. Their win in game 1 will boost confidence as they come out in front of home fans. The Los Angeles Clippers vs Phoenix Suns predictions are down for the fans. Check the predictions out just ahead of the upcoming game in conference finals.
Also Read: WATCH: Trae Young performs push-ups after hitting the deck hard with a Dwight Howard tackle
Also Read: WATCH: Joel Embiid throws down a monstrous jam with authority vs Atlanta Hawks in Game 7