After the series being led by Mavericks at 3-2, the majority of NBA fanatics blamed Kawhi Leonard for urging his clutch game-tying 3-point shot in Game 5. However, look at how the tables have turned upon the faces of those critics of Kawhi Leonard. As the Claw slammed 45 points to lead Clippers in Game 6 with 45 points. With this win the Clippers have tied the series as 3-3.
Luka Doncic was evidently been the best scorer in this series and had efficiently outclasses Kawhi Leonard and Paul George until Game 5. Doncic was not average in this game as well, as he managed to score team high 29 points along with 11 assists registered against his name as well. But, Kawhi Leonard was a model of efficiency against the Mavs in Game 6. His 45 points came on just 25 shots, making 18 of them.
Luka Doncic on Kawhi Leonard: How Did Luka Magic React After The Claw Owned Him Game 6?
The Claw was also perfect from the free throw line and made 5-of-9 from downtown. Leonard even made history, becoming just the fifth player to reach that level of efficiency in a road playoff game since 1963.
In the win-or-go-home Game 7 games, pressure will be on its peek as both teams look to fetch a ticket in the second round off 2021 NBA playoffs. With Leonard coming back to his supreme best, the Mavericks will look to stop from taking open shot from behind the arc. Not only that Leonard has been able to run the game on instances for the Clippers as well in this series, which needs to be dealt with, for the Mavericks.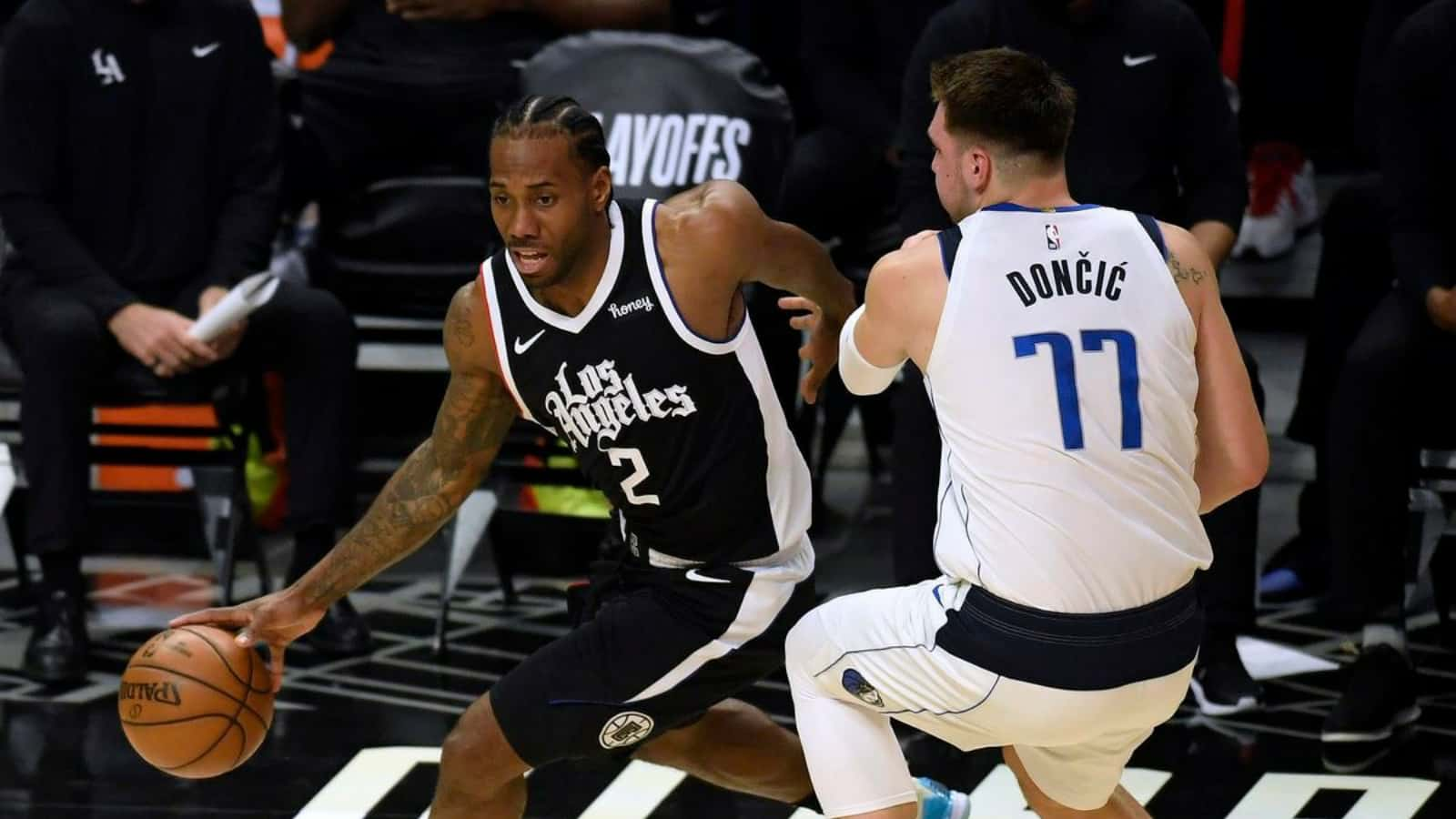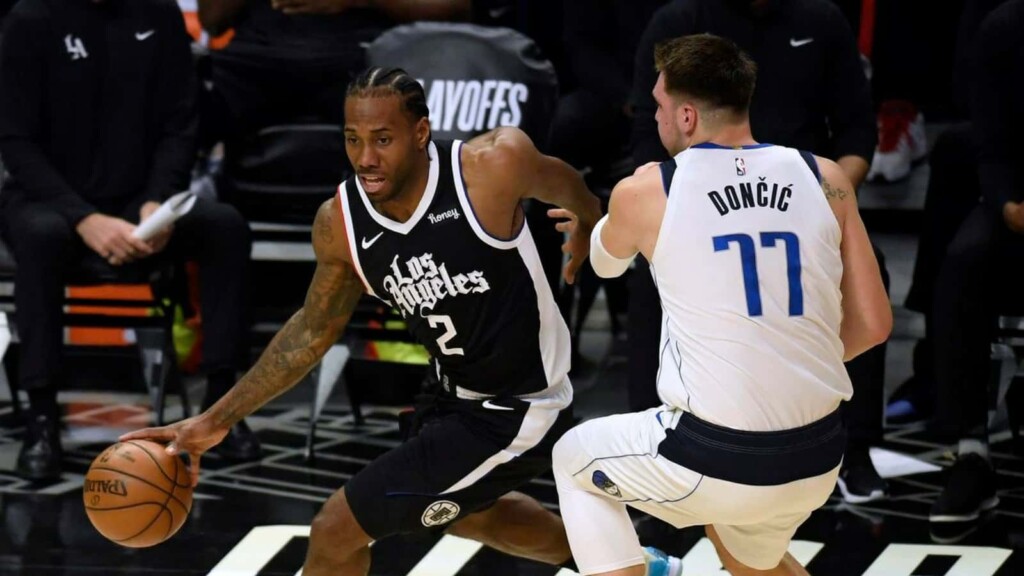 For the Clippers, they have to focus open restricting Luka Doncic and double man marking him. It has often been the case with Dallas, that if Luka Magic fails to contribute, the entire team has bundled down.
Also Read: Watch: Jae Crowder sprints to his bench after getting ejected in…
Also Read: Watch: Devin Booker knocks Career-High 8 3-pointers in Lakers vs Suns…