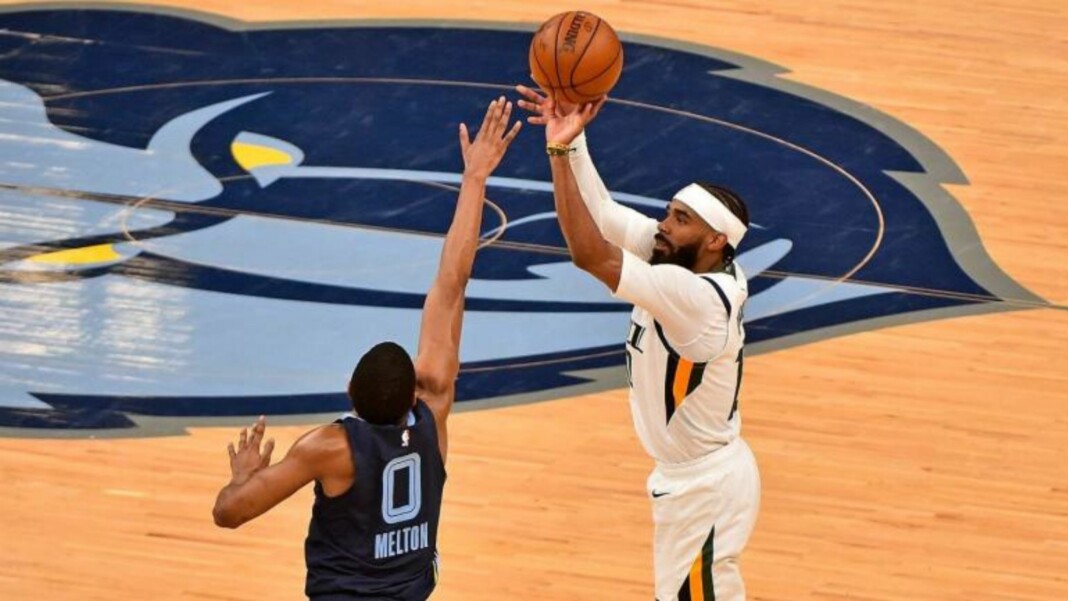 The Utah Jazz suffered a major upset in Game 1 against the hot-headed Memphis Grizzlies. But since then the former team has made an exceptional comeback, ramping up all the three victories. The latest win in Game 4, came in much of the same way with Jazz leading majority of the night. In the late stages Grizzlies started making an attempt of catching up, yet it wasn't to be the case with mike Conley standing his guard on the court.
Although it was Donovan Mitchell and Jordan Clarkson led the way for the leading NBA team with 30 and 24 points, yet it was Conley who would be termed as the 'Hero!' In less than two minutes, Conley knocked two 3-pointers and also registered one very important steal. The much loved Grizzlies guard, Mike Conley broke the hearts of his former fans by stamping his authority in the latter stages to give Jazz a 3-1 lead and putting Grizzlies on the brinks on exit from the First Round.
Mike Conley Saves Utah Jazz against former team Memphis Grizzlies with clutch plays
With those spoken about shots and that steal, Conley made sure the Jazz are going back home to Salt Lake City for Game 5 up 3-1 instead of tied 2-2. The home team were on a roll and started reducing the point margin. With Donovan Mitchell looking to end the game, but he was significantly guarded by the Memphis defenders.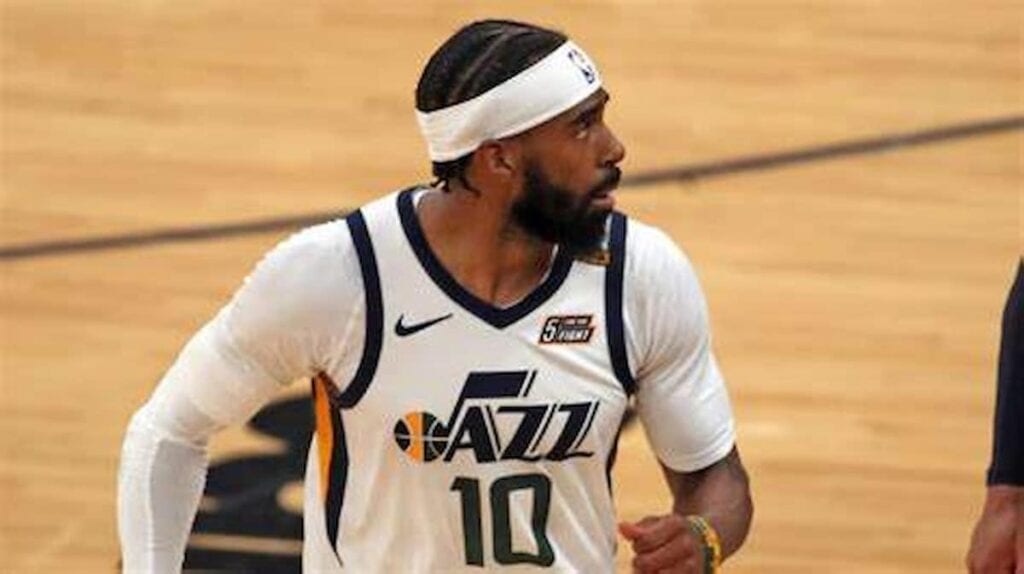 After he passed the ball to Conley, all it took was a precise look for Conley to drop first of his shots from downtown. Furthermore, with Grizzlies trying to race against time and were doing significantly well. Conley picked the pocket of JA Morant and made a crucial steal and ran down the entire clock, his clutch 3-point shot which connected then put Jazz up 113-106.
To say the least, Conley's 11 points would not look that big on the scorecard. However, its significance was more than Mitchell's 30 points.
Also Read: "I Think Brooklyn Will Win the East": Draymond Green on Nets
Also Read: Watch: Kyrie Irving Intentionally Wipes His Shoes on Boston Celtics Logo