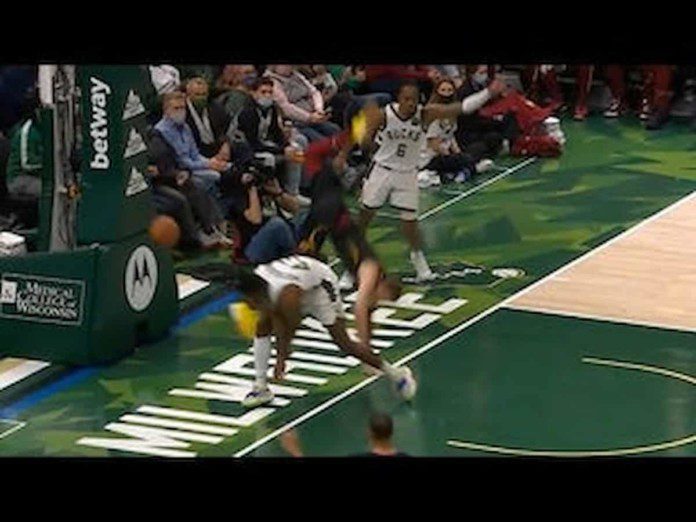 Thanasis Antetokounmpo is primarily known to majority of the hoop fans as the brother of Giannis 'The Greek Freak' Antetokounmpo's brother. However, in the 2021-22 season, he has evidently been given a role to play for the Milwaukee Bucks after the Eastern Conference team fight their way to stay among the top ranks in the standings without their marquee players. Known as a brutal and highly dominating player, Thanasis, this time around pulled off a deadly foul on Dylan Windler.
Those who missed the Bucks vs Cavaliers showdown, Thanasis Antetokounmpo lost the ball to Dylan Windler while running an offense in the second quarter. While the latter made his way to the rim to dunk, Giannis' brother was super late in fouling him. As a result, he overturned Windler mid-air and went rushing down on the floor with his chest first. After which all the Cavaliers rushed in to check their player.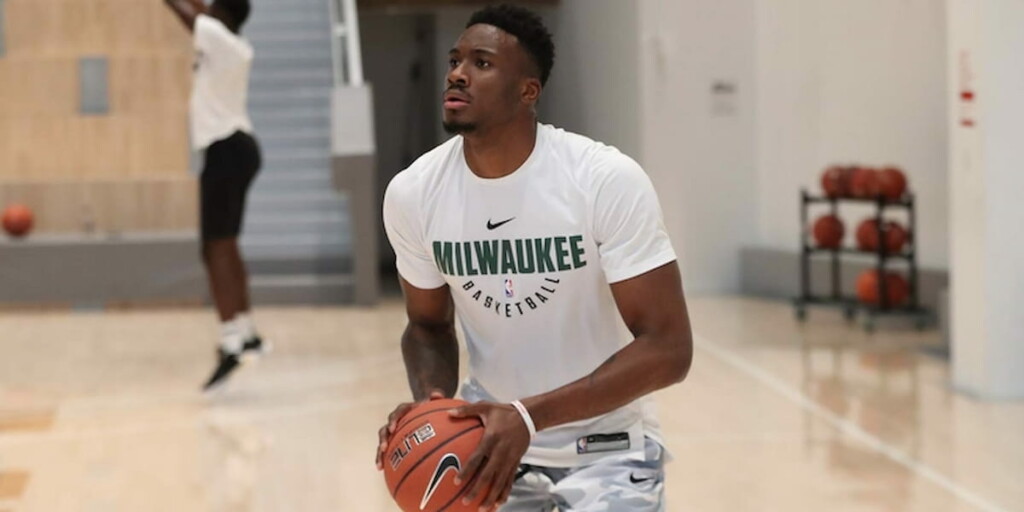 Also Read: Draymond Green believes the Golden State Warriors would have struggled to…
Thanasis Antetokounmpo loses cool while fouling Dylan Windler
Talking about the particular play, as the Milwaukee Bucks were struggling to put on points on the board, Thanasis got the ball up the court. However, the Cavaliers' Dylan Windler stole the ball away and got the clear lane for the easy dunk. Thanasis Antetokounmpo did not give up on the play and chased him down. Unfortunately, he got there late and sent Windler flying to the ground.
Windler landed awkwardly on his head and remained down for a while Antetokounmpo did not notice at first, but he went on to check on the injured player as soon as he realized what had happened. Windler played just 6 minutes in the game and did not check back in after the foul.
Having said that, take a look at how hoop fans reacted on the same foul and called out Thanasis for his 'unnecessary' foul call.
Also Read: Russell Westbrook vs James Harden: Who among Beard and Brodie is…
Also Read: Tristan Thompson's alleged baby mamma tells all in shocking IG rant;…