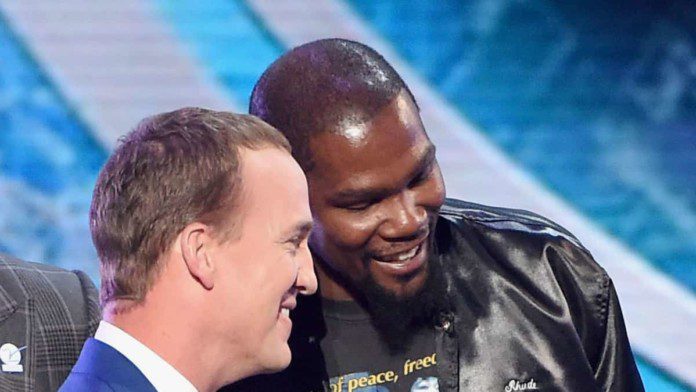 Eli Manning, one of the greatest ever players to step foot in the NFL surely known a thing or two about identifying true potential. Having witnessed special talents during his stint in the American league, Manning has played alongside some of the best youngsters – Odell Beckham Jr, Saquon Barkley among others. Now the Giants legend has decided to reveal the true worth of Brooklyn Nets' marquee Kevin Durant.
After Eli Manning met Kevin Durant at the MetLife Stadium, he surely was able to get an idea upon the credentials of the latter in the NFL. Moreover, the New York Giants decided to drop a truth bomb on whether or not Durant could have been successful in the most rigorous football league in the States. 
Also Read: NBA Trade: 3 possible destinations that New York Knicks might look…
What was opinionated by Eli Manning on Kevin Durant?
It is surely not hard to see New York Giants' legend Eli Manning opinionating the same upon Nets' marquee Kevin Durant. At nearly seven-feet tall with a freaking wingspan and the athleticism of a guard, the Nets star would be a terrifying wide receiver. Good luck trying to get an interception on this guy when he can just lob it over and he'd catch it easily over everyone else's heads.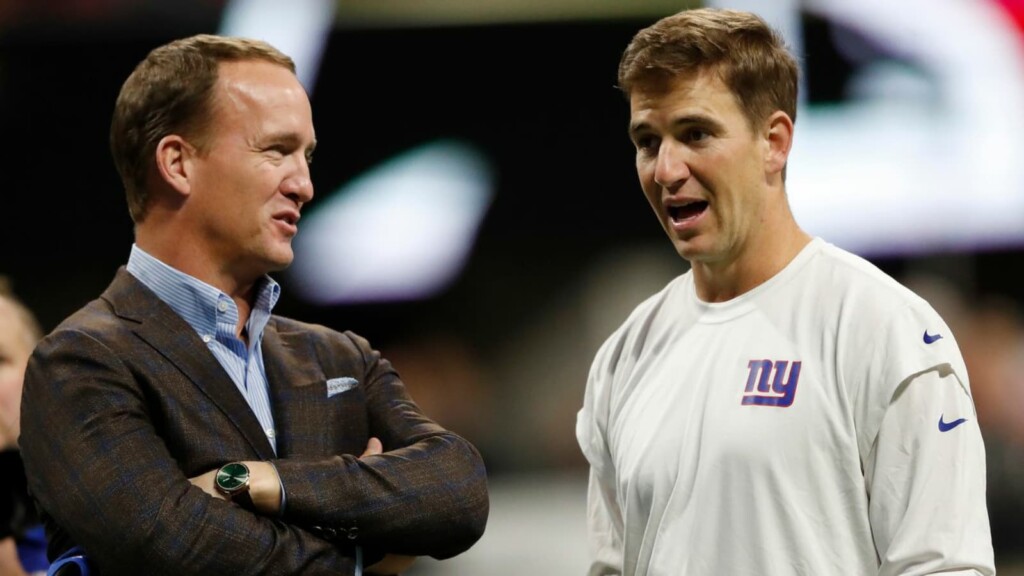 Perhaps the Giants could try poaching him from the Nets? He's a better option than some of the wideouts on the team. Having said that, be it the basketball court, or NFL rundown, Durant can surely explore his wildest and most dominating side given his athleticism. 
Lastly, talking about Durant, he is surely looking to add to his resume by being the front runners in the MVP race in the 2021-22 season, but with Kyrie Irving being unavailable, how long will Kevin Durant be able to maintain Brooklyn Nets' top place in the Eastern Conference Standings. 
Also Read: Trailblazers News: Damian Lillard fires shot at Adrian Wojnarowski and…
Also Read: Warriors News: Here are Stephen Curry's Top 3 Seasons as an…