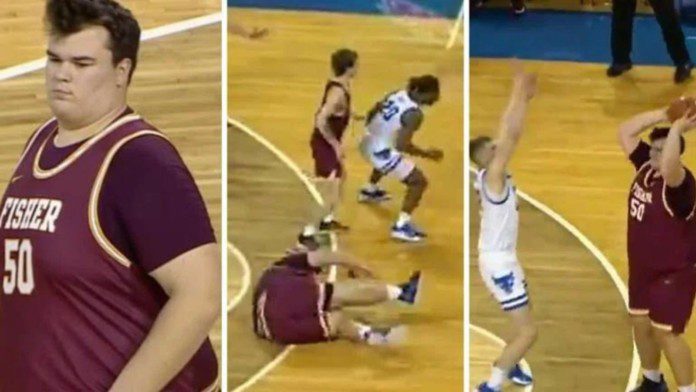 College basketball in the States is known to feature the most dynamic and enthusiastic players, one of which is 163kg prospect Connor Williams. A player who made the entire country and hoop fans fall in love with himself after showing that he doesn't quit under any circumstance. Safe to say, he is probably better than you physically as well as mentally. To those who are not aware, Conno Williams in the third division New York School St John Fisher College.
Playing yet another game for his college, Connor Williams went viral when he showcased just what basketball meant to him, while leading an attack for his team. To those who couldn't see the video, playing against the division one University of Buffalo, the Cardinals were belted as expected by many. However, one particular play of Williams drew applause across social media.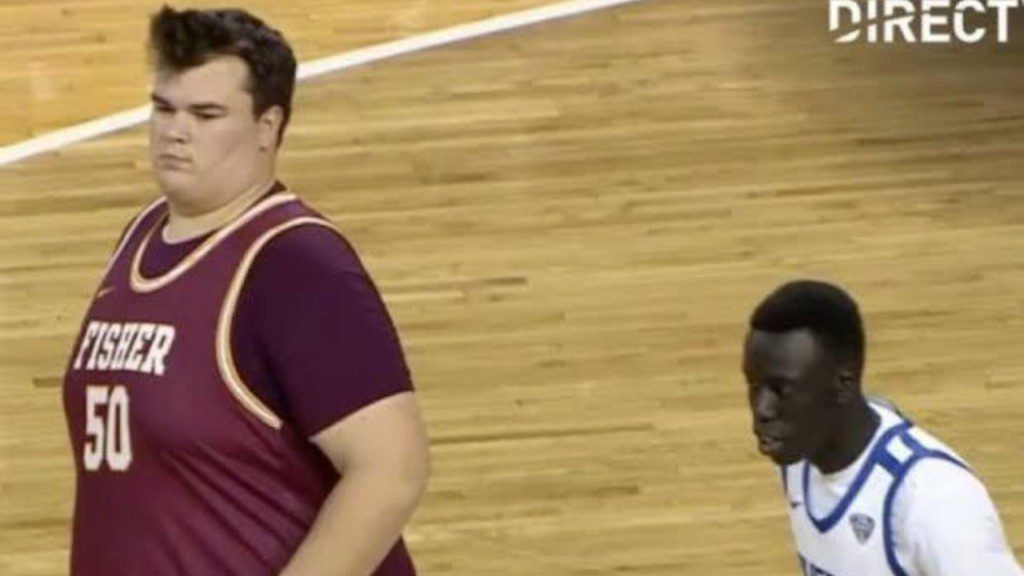 Also Read: "I'm resting him tomorrow" Steve Kerr jokingly reveals his plan for…
Hoop fans hail St John Fisher College's Connor Williams
Given his weight, even when Connor Williams fell down on the floor whilst his team was running an attack, he stood up and exceeded expectations by playing a 'mind-boggling' pass to his teammate. Unsurprisingly, his courage and determination to rise up from a hilarious meme spectacle to showing just what the sport of basketball means, has won hearts all over the world.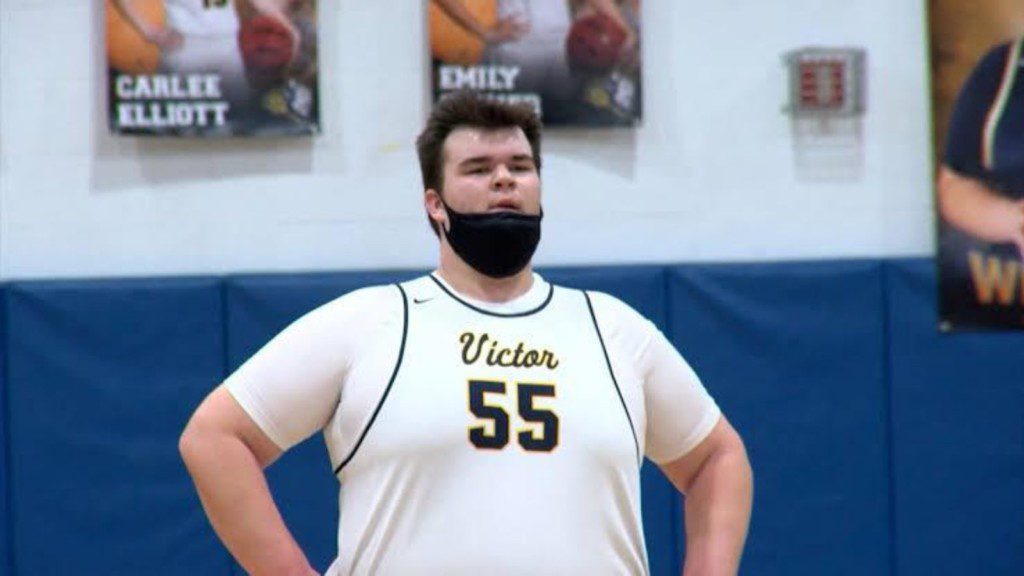 While Williams' massive size has helped him draw attention from different corner of the country, especially by one poorly-regarded US outlet with a reputation for bullying and awful treatment of women, his friends and teammates have been quick to point out he's also very talented. Lastly, Williams was the Monroe County D1 Player of the Year last season and an All-Greater Rochester selection in 2020 and 2021.
Having said that, take a look at how hoop fans heaped praise upon the 19-years-old after his applaud-worthy play in St. John Fisher College's latest game-
That is all from the latest news from College Basketball surrounding 19-years-old prospect Connor Williams. 
Also Read: "What is wrong with me": LeBron James trolls himself after wearing…
Also Read: Watch: Aaron Gordon snatched Daniel Gafford's ankles in the Denver Nuggets…