Luka Doncic and Goran Dragic were leading the Slovenian national team qualifying games in the recent NBA offseason. Though they were not teammates in the league, on national duty the chemistry was equivalent. Now they'll be playing again for the Slovenia national team for EuroBasket 2022. 36-year-old Dragic might be playing into his last international series, but he is motivated to repeat the 2017 feat when Slovakia went on to win the championship. Interestingly, teenager, Luka Doncic was also part of the championship-winning team, and now an improved version of Luka is leading them to the 2022 series.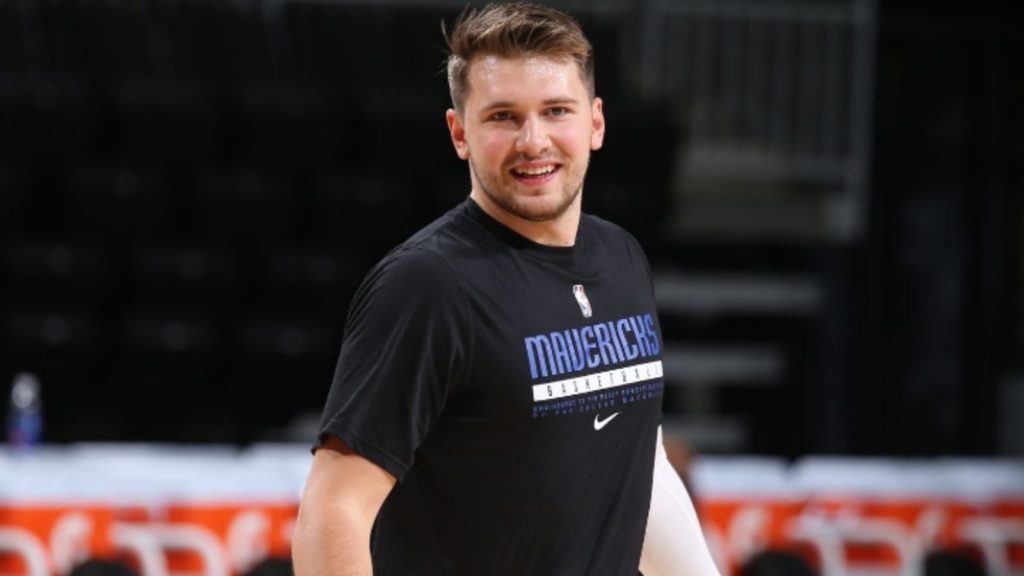 On verge of retirement, Dragic showed his intentions, as he tweeted out a picture of him holding the 2017 EuroBasket championship trophy with the caption, "I'M BACK." When Slovenia shocked the world by winning EuroBasket 2017, Dragic was the undisputed leader of the team. He had a massive 35-point final game against Serbia and won the MVP award for the same. While he still remains an impactful player on the team, Dragic knows things will be much different given how much Doncic has grown over the period.
Dragic accepting the secondary role was witty in his comments. He said, "I will play a little less minutes, it will not be at that (same) level. I don't know how much I played, 36 minutes per game? Everything will depend on how I feel. The role will definitely be different. I was Batman (then), but now I'll be Robin."
The experienced star explained his change of role and the importance of team chemistry as he said, "The most important thing will be to make sure we have good chemistry and be a leader on the court and lift guys up when it's most difficult." Sadly Dragic and Doncic will not be teammates in NBA, as the Bulls signed Dragic early this July.
Goran Dragic and Luka Doncic leading the Slovenian national team to glory.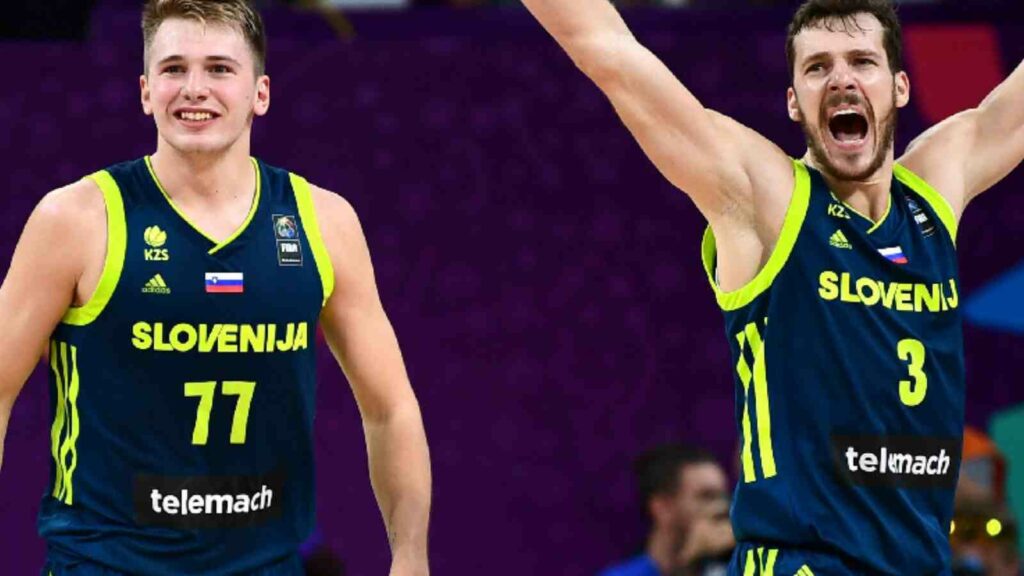 Luka Doncic and Goran Dragic have very much established careers in NBA. Rookie of the year Doncic has seen exponential growth in his stardom along with his skills and unmatched abilities. Both players are searching for their 1st NBA title, but Dragic came close with the 2020 Finalist Miami Heat. Doncic also managed to make it to the conference finals in 2022. Though unsuccessful in lifting the trophy, both players impressed everyone with their game.
Also Read: "I'd rather trust Ballsack sports" NBA Fans trash Ric Bucher for spreading rumors about Kyrie Irving's bizarre trade rumors
On international duty though, both stars made sure that they lift the ultimate prize. Doncic, having leadership qualities, took center stage in qualifiers. Dallas Mavericks megastar Doncic was once again flirting with a triple-double in a Slovenian jersey scoring 21 points with 10 assists and 8 rebounds in their latest win. Overall his performances for Slovenia have been nothing but incredible as he averages 20 points, 9 assists, and 9 rebounds for them over 4 international FIBA series played.
Although Goran Dragic said he will be "Robin" this time around, he still has more gas for Slovenia. Returning from his 2017 retirement, he looked determined to keep the national flag waving with pride. He scored 39 points in 46 minutes of play in Slovenia's wins over Croatia and Sweden earlier this summer.
Goran Dragic talked to the Slovenian press before Saturday's prep game against Montenegro and explained his motivation for his return to the Slovenian national team.
"I predict the semi-finals, but then anything is possible", said a smiling Dragic, "My role remains the same, Luka's may have changed a bit more, but I believe that everyone has their own role in the national team and that there will be no problems. We all understand each other, we are one big team, and that's why we can make a good result. That chemistry is what other teams don't have."
Both Doncic and Dragic have their respective contributions to their national team, and certainly will remain an inspiration for the budding basketball players.
Also Read: "Kind of generous" NBA Insider believes it is wrong to expect Lakers to turn their future around next season
Also Read: "The timing of it is unusual" NBA insider says Kevin Durant has lowered his trade value with his ultimatum
Do follow us on Google News | Facebook | Instagram | Twitter