Last season, the Chicago Bulls appeared to be one of the best teams in the Eastern Conference as a result of a shake-up that saw them sign Lonzo Ball, DeMar DeRozan, and Alex Caruso. Then the injuries began to mount. With Caruso and fellow guard Lonzo Ball losing substantial time, the iconic team plummeted from first to sixth in the Eastern Conference at the end of the season. Eventually, Bucks eliminated them from the NBA playoffs in the first round in five games in 2022.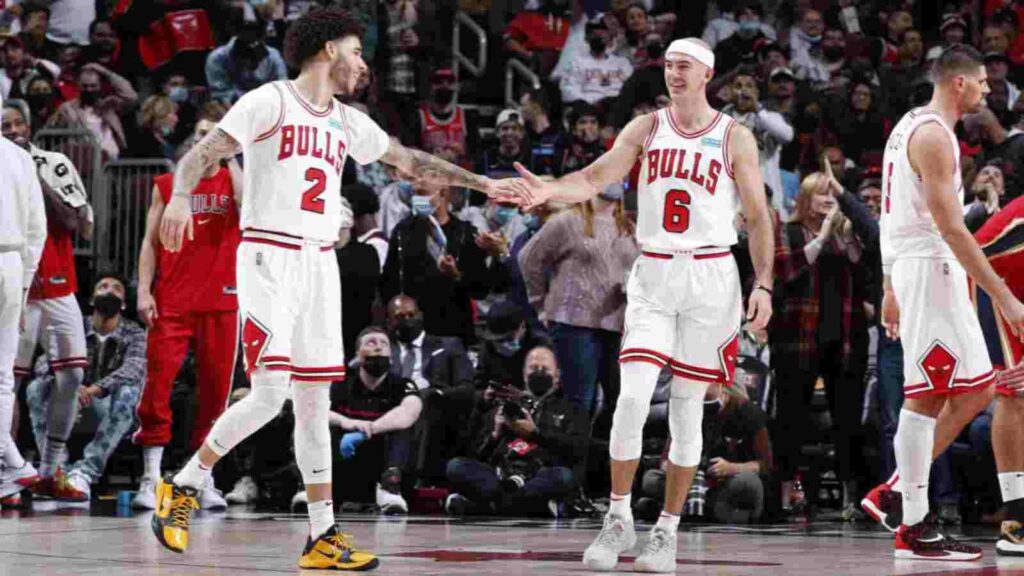 Lonzo Ball's defense, on the other hand, genuinely jumps out. He is a tall, agile, multi-positional defender who can guard practically any non-big player and can switch 1-3 and occasionally 4. Lonzo Ball was on pace to become the first point guard in history to average 1.5 steals and 1.0 blocks per game for a whole season at one point during the 2021-22 season.
Also Read: "Went out like a p*ssy," NBA fans call out Giannis Antetokounmpo for unsportsmanlike foul amid Germany's upset over Greece in EuroBasket 2022
Alex Caruso on his and Lonzo Ball's injury updates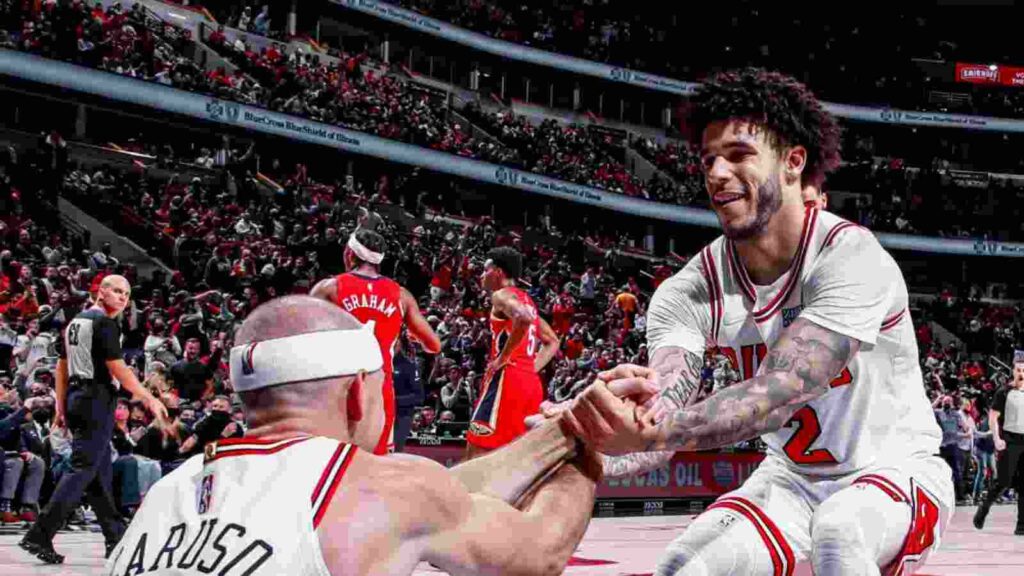 Caruso remarked on how lethal he and Ball were defensively before to the injury, he said "He's gotten better every year; he was having another career year last year. Shooting was lights out, the usage was up, assist percentage was up. Defensively, me and him went like top 5-10 guards in the league, on ball defense."
Alex Caruso may not appear to be an impact player on the court, but he is. Caruso, who is 6-foot-4, is a defensive danger as well as a rebounder for his club. Caruso led the Chicago Bulls in rebounds last season while Nikola Vucevic was forced to sit out. Consider how many big players he outrebounds in the paint. He can pick the ball handler's pockets in addition to snatching boards. During the previous regular season, Caruso averaged 1.7 steals per game. Furthermore, the club can rely on Caruso to make crucial shots when it counts the most.
As for Lonzo Ball, the Chicago Bulls may be without him for the start of the season due to "lingering soreness and discomfort" in his left knee, which has been deemed "doubtful." Hopefully, Lonzo Ball heals fast and returns to the Chicago Bulls. However, his health is certainly the priority, and Ball should only return if he has completely recovered to prevent exacerbating the pain and suffering in his knee.
Also Read: "SAFE!" Nerlens Noel's $58 million lawsuit vs. LeBron James' agent Rich Paul gets huge decision
Also Read: "The most revered athlete ever" NBA Analyst correlates Stephen Curry's legendary impact to Kobe Bryant, Larry Bird and Tim Duncan
Do follow us on Google News | Facebook | Instagram | Twitter