Angel Reese has been hovering over the basketball headlines for quite some time. The young forward from Louisiana State University has been popular all over the basketball community. After leading her side to win the NCAA Tournament, she has constantly found herself on top of the news headlines. Although she hasn't started her WNBA career yet, Reese has been spending her time away from the game quite productively.
Recently, Angel Reese featured in a music video. The video was for a song called 'Put It On Da Floor Again' and is performed by rappers Latto and Cardi B. The forward was consistently present throughout the video and primarily featured as the leading extra on the production. Many fans were pleasantly surprised to see Reese engaging in something so different.
Angel Reese is currently not playing in the WNBA due to eligibility issues. The league requires a minimum age of 22 years old for athletes to be eligible to participate. Reese, who was born on 06 May 2002, is currently 21 years old. Apart from Reese, her NCAA competitor, Caitlin Clark, too won't feature in this edition of the WNBA.
Related: "Every man's dream" – Angel Reese's latest post leaves Twitteratis THIRSTING
Twitter reacts to Angels Reese's cameo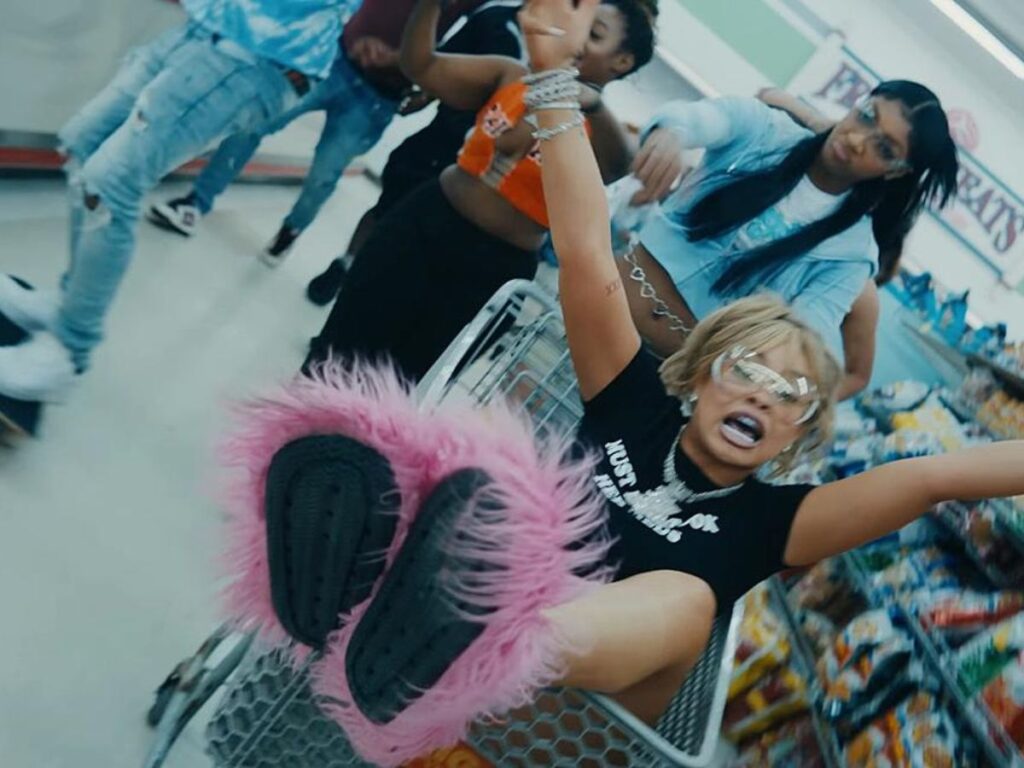 Despite Angel Reese's impressive cameo in the music video, there were quite a few who were left unimpressed. Many took to Twitter to call the forward out on her choice of featuring in the video. Some even mocked her by calling her behavior 'from the hood.' Here are a few reactions:
Although Reese has received some harsh comments, she looks quite unaffected by them. The young forward looks like she's having a great time out of the basketball court. On the other hand, Reese has also expressed how she's in no rush to start playing the WNBA. Moreover, she also mentioned that finances are not a huge concern for her as the forward is making more money than some of the league players. Although she hasn't entered yet, there's no doubt that the fans would like to see her WNBA career take off soon.
In case you missed: