Brittney Griner was recently sentenced to 10 years in prison after caught carrying illegal substances through Moscow's Sheremetyevo airport. The former Olympic champion was travelling to participate with the UMMC Ekaterinburg team. After four months of detention the authorities finally decided to make her sentencing official.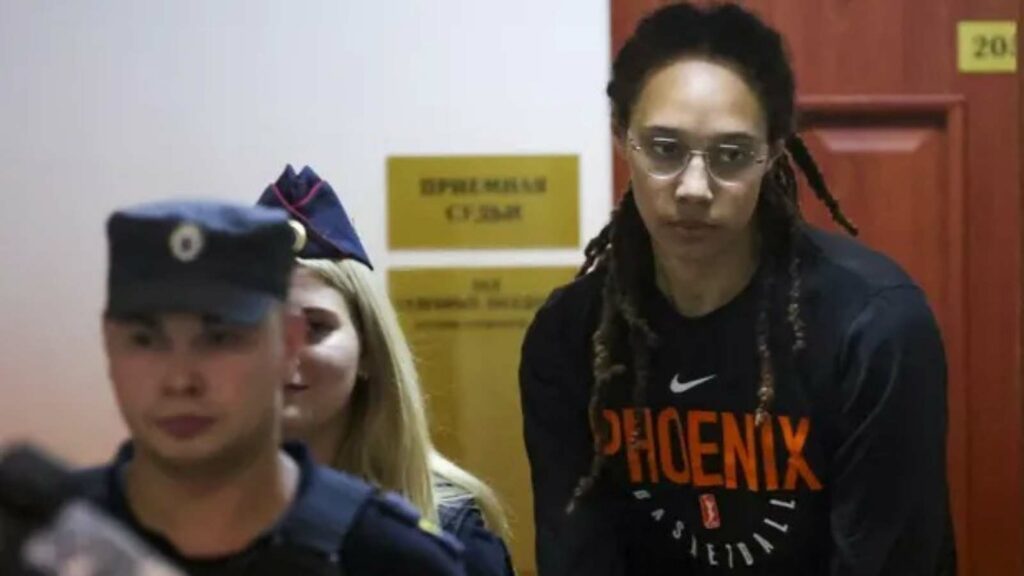 Now the WNBA player will serve time in a Russian detention colony. There she will be made to work to earn wage and get basic necessities to survive. Russian authorities claim that it is not the ideal place to serve time and hope that the federal officers in charge send her to a tame camp.
On the brighter side, Russian made confirmation on the rumors that hinted a prisoner swap. The Unidted States Administration led by Joe Biden have agreed to swap convicted illegal arms dealer Viktor "the merchant of death" Bout for the Brittney Griner and former Marine Paul Whelan. The Phoenix Mercury star has only been able to communicate with her people via email and letters.
Also read: "I was getting slapped on my left hand" Kyrie Irving says his craft comes natural being ambidextrous
Brittney Griner expresses her love for Cherelle Griner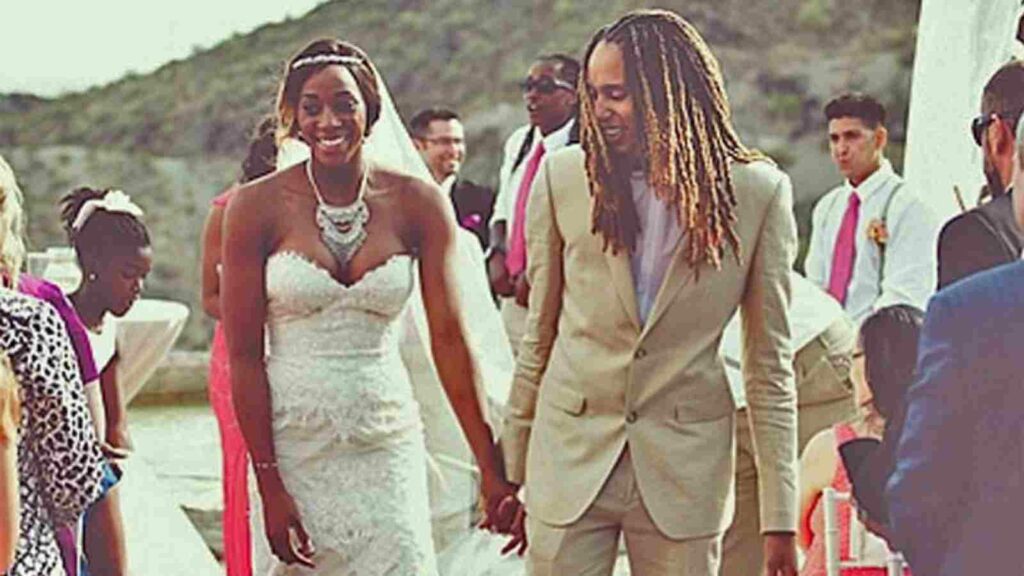 Brittney Griner as we know, is a openly lesbian person. Many feared that her sexual orientation will be looked down on by the Russians and as a result they would treat her badly. Her first relationship with former WNBA player Glory Johnson had several issues. Johnson was believed to be unsure of her orientation which allegedly caused her to cheat on BG. This ultimately split the couple back in 2016.
In 2019, things were made official with Cherelle Griner after while of dating. Brittney Griner shared a lengthy Instagram post expressing the moments she fell in love with her wife. "I will never forget the day met you at Baylor in the sub area! You tapped me on my shoulder and told me I took your milkshake (still up for debate lol) and was immediately blown away at your beauty! You had no idea but I knew you were the one for me baby. You stuck by my side at the lowest and at the highest!"
"Your love never wavered with me at any point if anything it grew and you have showed me how to love and how to be loved! You over the years have also showed me what it takes to Really have a Relationship that takes sacrifices, compassion, understanding, and communication! I have to give you the credit where it's due! You have opened my eyes to see me for who I truly am! With that being said I love you and I got you baby! Till the end of time my love! You will always be my Proverbs 31 Woman! Happy Anniversary baby and year 3 will be one for the books!"
Also read: "It was so bad playing alongside him" $60 Million Pistons star hated sharing court with 40-year-old Michael Jordan in Washington
Also read: "She's still the GOAT" James Harden bids adieu to Serena Williams after bowing out of US Open 2022
Do follow us on Google News | Facebook | Instagram | Twitter