Charles Barkley falls into a very uncomfortable position on live television along with the cast of NBA on TNT. The legend has had several comedic segments made on him with all four panelists trolling each other, but nothing compares to what Chuck had to face on their recent airing. They have done many crazy things on TV, but this came close to being the most ridiculous one of them all.
Charles Barkley was almost convinced into getting a tattoo. As it may seem very bland and nothing out of the ordinary. The group decide to call Claire Whaling onto their show to give the NBA legend a tattoo on his bottom. When she entered, she asked Chuck if he wanted to get a tattoo to which he admitted he always wanted to.
He had no idea Claire came prepared with her tools. Charles Barkley was forced to get onto the table and get his bottom inked. While Ernie Johnson and Kenny Smith cheered on, Shaquille O'Neal took his partner by the arm and escorted him to Claire. Shaq even spanked Charles on the behind signaling where they wanted him to get tatted.
While Whaling pulled out her tattoo gun, Chuck started to become more nervous. She got ready and switched the gun on when Charles said, "Claire, calm down over here. Oh Lord!"  He finally got off the table and surrendered to his fear. This did not stop fans from thrashing Barkley for pulling out of the dare. Here is what fans had to say.
Also Read: "It's GAME baby," Paul Pierce continues to beef with LeBron James after Celtics edge past in OT
Charles Barkley's hilarious career with NBA on TNT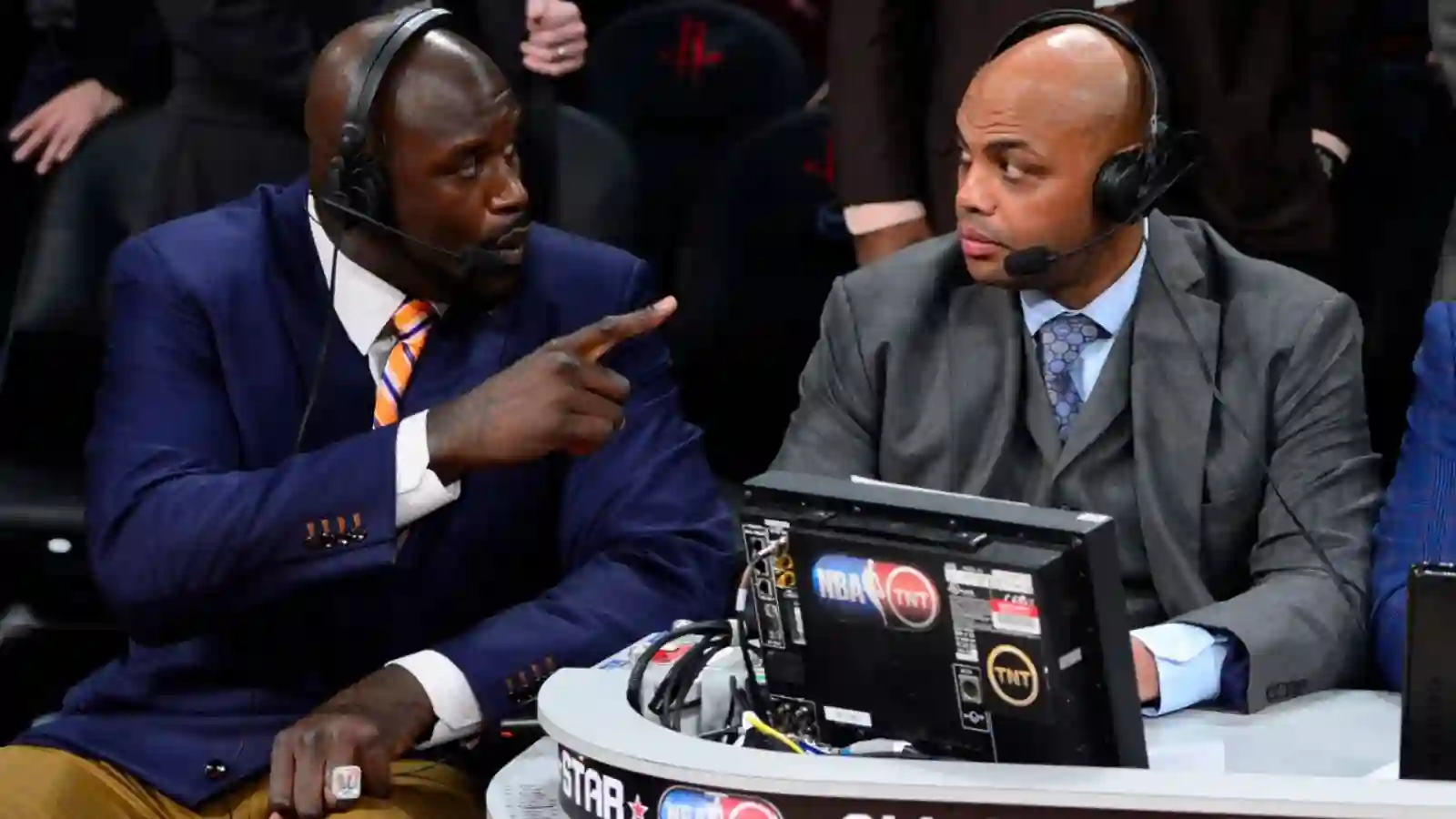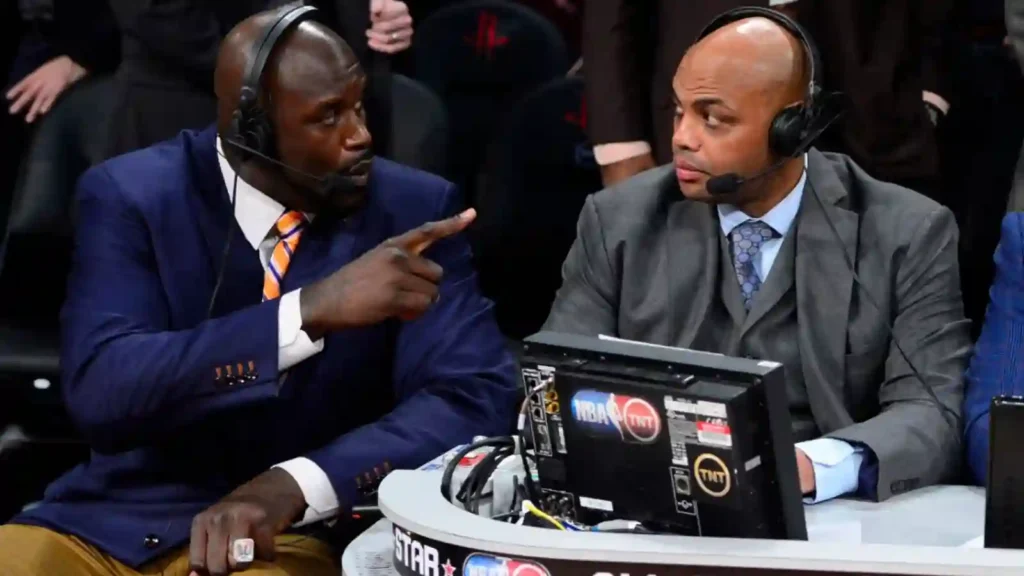 Charles Barkley has become one of the most iconic personalities for the sport entertainment world eve since making his debut with NBA on TNT in 2000. Over 20 year ago, this special journey built a strong bond between Chuck, Johnson, Smith and O'Neal.  Chuck has been well received by his fans, and they absolutely love him.
Recently, he signed a multi-million contract with Turner Sports Media assuring his presence on the set of NBA on TNT for the next 10 years. His contract was nearing its end and Barkley was also interested in signing with other leagues such as LIV Golf. 
Also Read: "The man meant so much to the game," LeBron James pays the ultimate tribute to Bill Russell
Also Read: WATCH: Kardashians and celebrities in attendance hyped up as Bronny James heats the gym up with his TOMAHAWK dunk against Kiyan Carmelo Anthony
Do follow us on Google News | Facebook | Instagram | Twitter