Since joining the Lakers this season, Dennis Schroder has been nothing less than a pleasant surprise for the Los Angeles Lakers. He is excellent at ball handling in absence of LeBron James and Russell Westbrook. He can shoot threes, make excellent plays, and he is a good perimeter defender. Before Dennis declined a max contract with LA and went as a free agent in the market, he had become one of the Lakers' best assets. In the game against the New York Knicks on Tuesday, Schroder did something that was just spectacular.
With 3 seconds remaining on the clock in the third quarter, LeBron James passed the ball to Schroder. Dennis was standing across the half-court line. When he received the ball, he had less than a second remaining on the clock. As soon as he received the ball, he threw it toward the basket and walked off. Schroder did not expect the ball to go in and it was clearly written on his face. However, to the Lakers' surprise, the ball went in and the Lakers cut a 4-point deficit to one at 52-53.
The game between the Knicks and the Lakers was extremely tight and went into overtime. Five of the Laker players scored in double-digits. Apart from LeBron (28 points) and Davis (27 points), Rui Hachimura  (19 points) contributed big to the game. Dennis scored 12 points in 32 minutes of the game, behind Westbrook's 17 points in the game. 
Related: Dennis Schroder steals the ball from Desmond Bane and hits the game-winner for Lakers against Grizzlies
Dennis Schroder and the Lakers defeat New York Knicks in overtime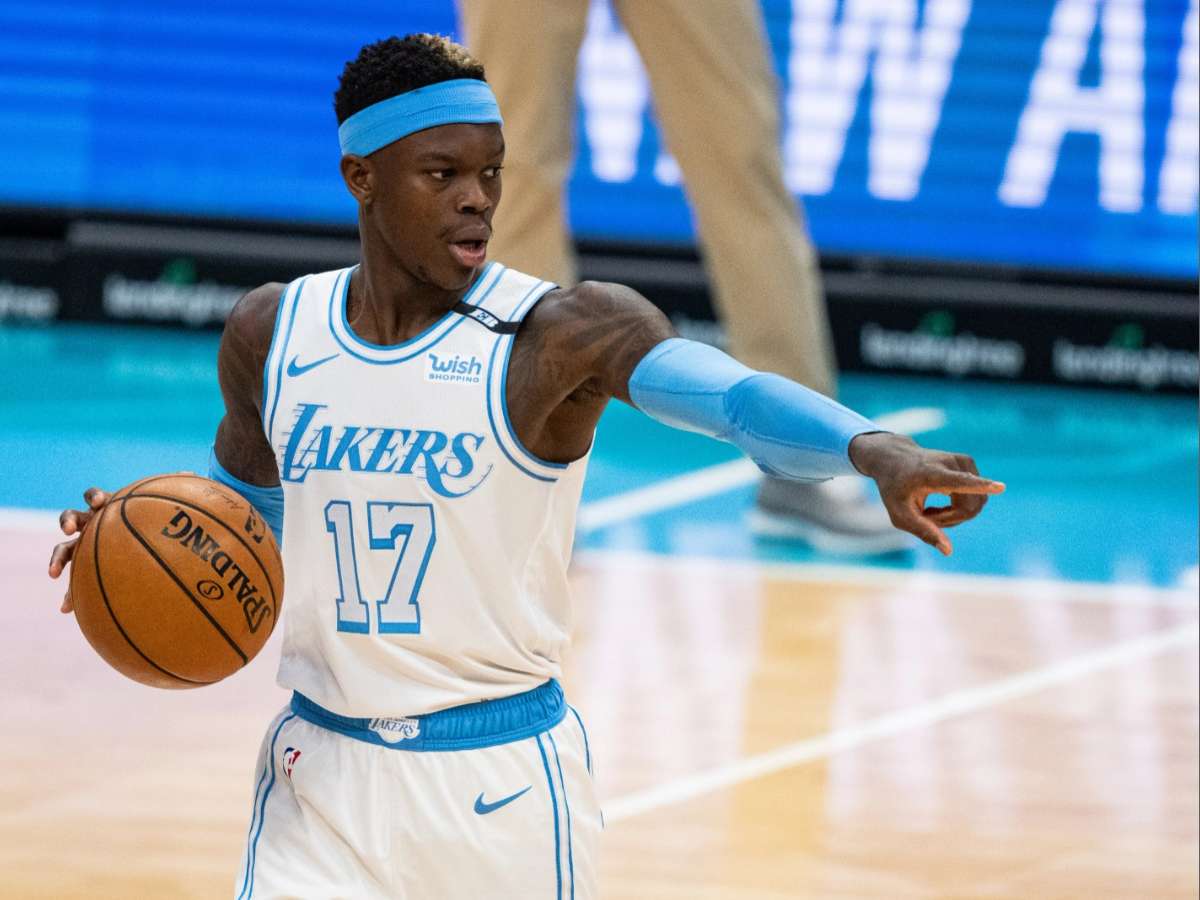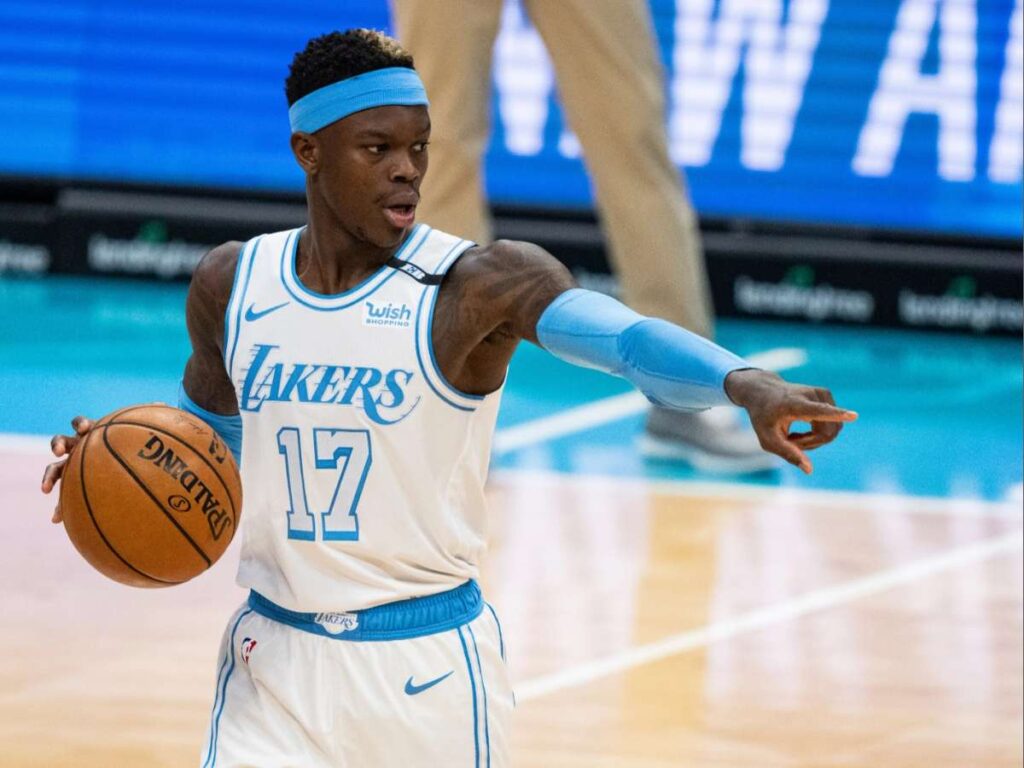 After losing to the Brooklyn Nets by a score of 121-104 on Monday night, the Lakers continued their road trip in the Big Apple to play the second half of their back-to-back. James sat out Monday's game for the Lakers because of a foot/ankle issue on his left foot. On Monday, Darvin Ham, James's coach with the Lakers, stated that James's foot pain is "really significant," and that the 18-time All-Star would be re-evaluated on Tuesday.
The Lakers defeated the Knicks 129-123, their 24th win of the season, which came in overtime. The 4 x league MVP, LeBron, had an elite performance in Madison Square Garden. He had 28 points, 11 assists, and 10 rebounds in the game. On an additional note, while James is on the cusp of passing Kareem Abdul Jabbar for the scoring record, he also hit another milestone in passing. Against the Knicks, he moved past Steve Nash and Mark Jackson as all-time assist leaders. He is now in the fourth position in assist leaders in league history.
In Case You Missed:
Dennis Schroder has a super awkward reaction to finding out about Rui Hachimura and Kendrick Nunn trade during live stream
Dennis Schroder reveals how LeBron James wants to follow in the footsteps of Tom Brady by retiring at age 45
Do follow us on Google News | Facebook | Instagram | Twitter