The NBA is a one-of-a-kind sport in which players on the court may be wearing shoes with the name of an opponent and they undoubtedly have some collections in their closets. One such player was Dennis Schroder who had owned a massive collection of Kyrie Irving's signature shoes. A year ago, Dennis Schroder, Los Angeles Lakers guard, shared a video of himself showing off his shoe collection. Schroder stated he is done with a pair of Kyrie Irving sneakers after what transpired between the two players in April last year.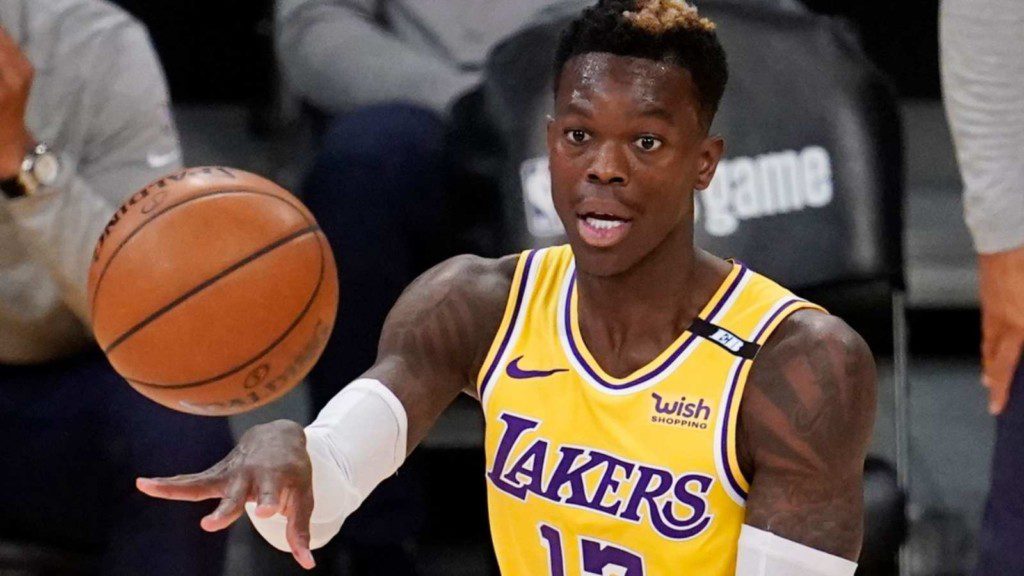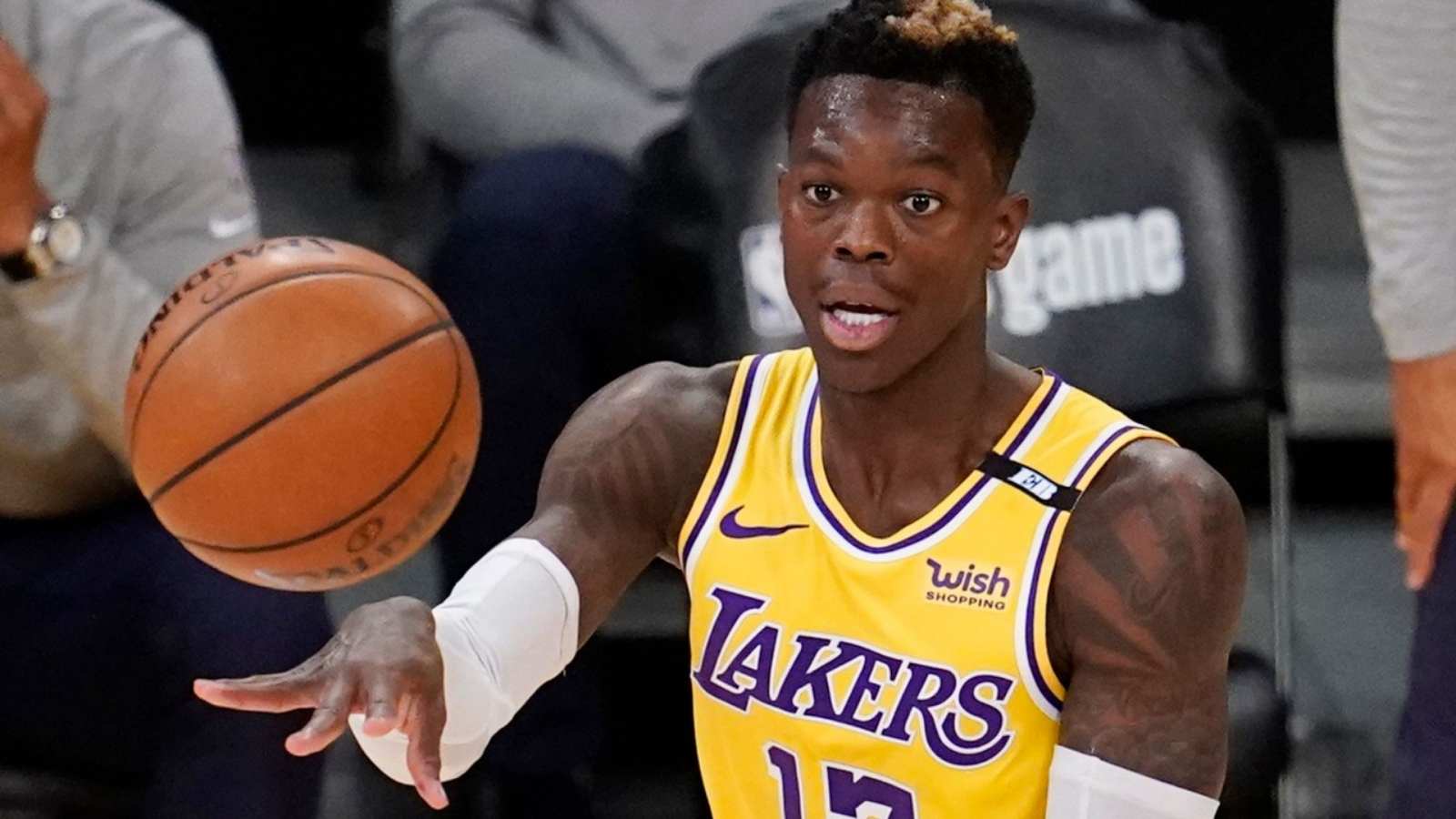 Schroder disclosed that he had quite a lot of pairs of Kyries on a tour of his sneaker collection. "I've got a bunch of his sneakers," Schroder said. With a sigh of sorrow, he also revealed, "Unfortunately, I can't wear them anymore, it's not feasible after what occurred in the game, I'm not wearing them again. We will conduct freebies for everyone who requests them. I'll give it, so please text me. We'll send them over. Every colorway in size 12 is available. Please notify us, and we will give you a pair."
Also Read: Dennis Rodman's girlfriend's 'how to suck d*ck' tutorial led to a broken p*nis with the Pistons
What actually led to Dennis Schroder boycotting all of his Kyrie Irving Shoes?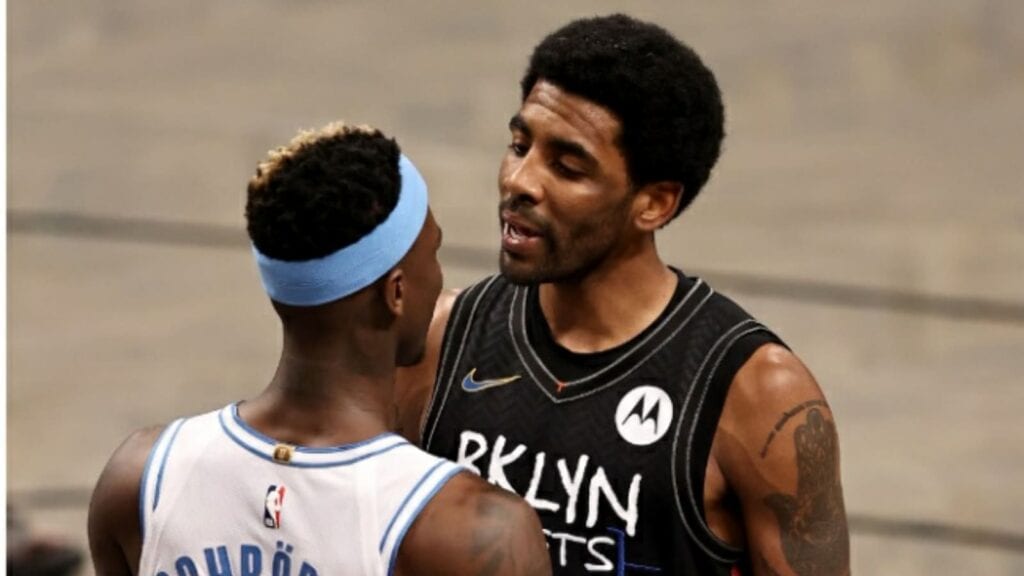 In a heated game between the Los Angeles Lakers and the Brooklyn Nets, Dennis Schroder got into an ugly spat with his counterpart, Kyrie Irving over an official's call, heated words were exchanged and it all led to both of them getting into an altercation which ultimately led to their ejection from the court in the third quarter of the game
Although it appeared like Schröder was upset over a recent foul call, it was actually Irving who was upset because he was called the N-word. "God damn n-gga," Schröder appears to say as Irving gets in his face. Irving then angrily responded, "Don't call me nigga bro." Followed by, "You don't know me like that. Watch your mouth."
Irving confirmed that the N-word was what lit the fire by posting a tweet the next day, which said "The N-word is a derogatory racial slur! It will never be… -a term of endearment -reclaimed -flipped NEVER FORGET ITS FOUL AND TRUE HISTORY! Throw that N-word out the window, right alongside all of those other racist words used to describe my people. We are not slaves or N's." It's been more than a year since the incident and now the 2 stars are working hard before the start of the new season to bring home that coveted title
Also Read: "No man should put hands on women" Rajon Rondo settles his battery and assault lawsuit off the court
Also Read: "He represented US Navy, IMAGINE!" 'Fake' David Robinson was thrown under the bus by an old lady for being a RACIST
Do follow us on Google News | Facebook | Instagram | Twitter