If you did not believe in the Warriors, if you mocked and trolled them for the past 2 years, you will eat your words now as Draymond Green's mom claps back at Charles Barkley. "You don't wanna see us next year", These were Stephen Curry's words on May 21st, 2021 after a disappointing loss to the Grizzlies in the Play-In Tournament. About 11 months down the line, the Warriors have stepped up and claimed what is theirs, their opponents have bowed down, and the haters are nowhere to be seen, as the Golden State Warriors clinch their 4th NBA Title in 8 seasons.
Stephen Curry has dismembered his critics, obliterated every hurdle on his way and has led the path for Golden State to rise from its ashes to the their rightful throne. The Golden State Warriors are NBA champions after coming away with a 103-90 victory over the Boston Celtics in Game 6 of the NBA Finals at TD Garden on Thursday night. In the end, Curry, once again, led the way for Golden State on the offensive end. He finished the series-clinching win with a team-high 34 points, seven rebounds and seven assists, adding yet another chapter to his already storied career.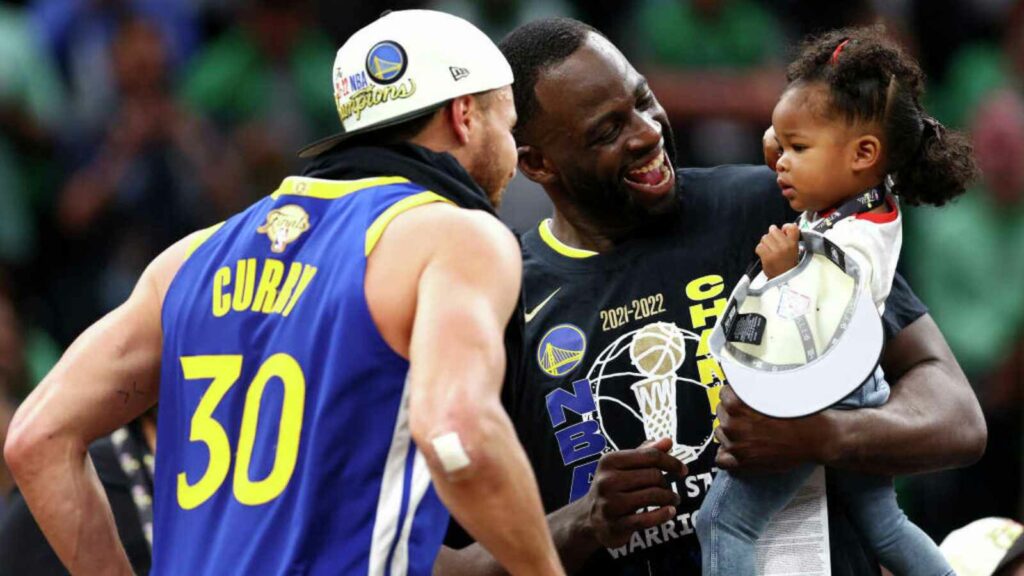 The rest of the Warriors offered Curry plenty of help as Andrew Wiggins, Jordan Poole, Draymond Green and Klay Thompson all scored in double figures as well. On the other end, the Celtics were led by Jaylen Brown, who did all he could with 34 points, seven rebounds and three assists, but unfortunately for Boston fans, it wasn't enough to extend their season one more game.
Also Read :
"GET TO EATING MY BROTHER!" – Draymond Green's Mom is fired up and has asked Charles Barkley to live up to his ridiculous bet
There was a lot of speculation about where Draymond Green and Golden State will be at the end of this NBA season, after suffering their worst couple of years in recent history. People keep forgetting the lesson that 'Warriors' is their name, a part of who they are, they don't give up.
The horrific end to the 2019 NBA Finals, which saw Klay suffering a torn ACL, coupled with 2 of their worst seasons in recent history, some people were assuming the dynasty had died, well, seems like it won't so soon. After having gone through so much, Golden State have reinstated their position back among the elite, with Stephen Curry as their 'Achilles' .
It's simple, Charles Barkley hates the Bay Area and Draymond Green, he prefers the East rather than the West. In the much awaited battle between the Champions of The East and West, Barkley criticized Draymond for his off-court behavior, so much so that when it all ended , Draymond's Mom had to teach him some manners and live up to his words, whatever they may be.
Draymond finished with 12 points ,12 rebounds, 8 assists in 42 minutes during the Warriors' 103-90 win over the Celtics in Game 6 of the NBA Finals. With that performance, it's safe to say that he silenced all of his haters. On Twitter, his mom had something to say, as she put up a picture of a quote from Charles Barkley stating he would "Eat a bowl of horses-t" if the Warriors won the title.
Of course, Charles never said that, but Draymond Green's mother, Mary Babers, was taken in by it hook, line, and sinker. After Golden State Warriors won the NBA championship, Mary called out Charles Barkley and urged him to fulfil his words by eating horse shit. Unfortunately for Mary, the "quote" comes from the ever-reliable Stefan A. Smith, meaning it's a fake comment posted by a parody account. Still, Barkley was adamant in his hatred for the Warriors this season, from calling their fans, 'a bunch of a-holes' to dissing Draymond, Barkely never favored the Warriors.
Draymond Green is one of the most toughest players ? Is there a more polarizing player in the NBA than Draymond Green ? none come to mind. He plays with emotion, trash talks constantly and loves to get under opponents' skin. In the NBA Finals against the Boston Celtics, Green has done all three things , probably even gotten under the skin of the Celtics Fans. TD Garden trolled him and the Warriors at large, as they succumbed to Boston in Game 3. This led Draymond and the Warriors players to speak out against the hostile crowd, which Charles Barkley did not like.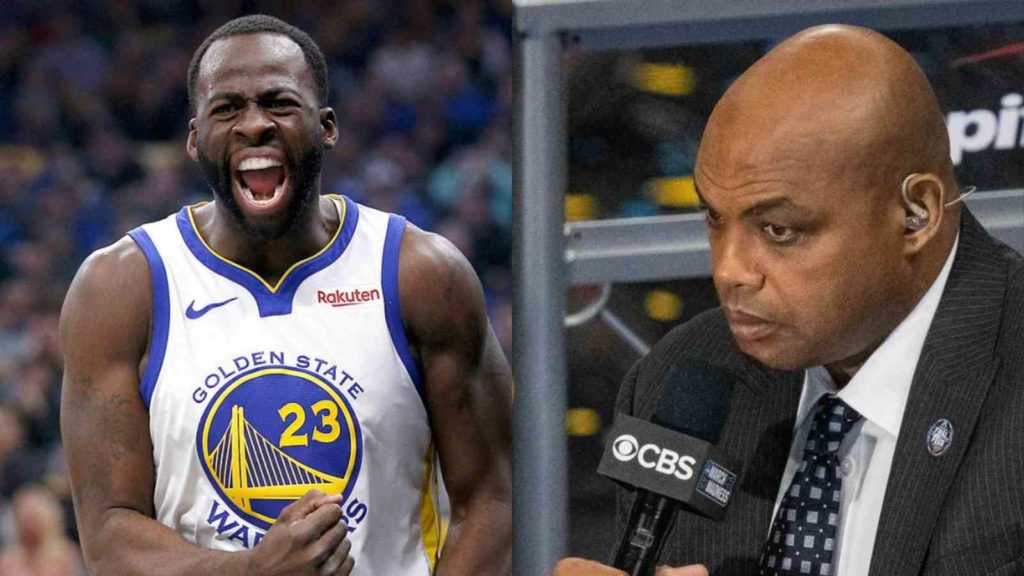 "I believe Charles Barkley has a job to do. He gets paid to be a heckler. If Dray is the one you wanna pick on, go ahead and pick on him. But he can always put up a middle finger and say, 'It's a ring, Chuck.' He can't deny that. He doesn't have a ring, so, hey. If you're a great or not, it doesn't show if you don't got that ring. That's what they play for." Mary Babers-Green joined 95.7 The Game's "The Morning Roast" on June 14th and addressed her son's, and the Warriors', biggest hater, Charles Barkley.
After the Game 6 win, Green was asked whether he learned anything about himself during his struggles and had a confident answer –
"I didn't learn anything about myself, I been knew I was resilient. Nobody gave me this, I had to work every second of my life. I told y'all don't let us win a f*cking championship and y'all done f*cked up!" he said on his post game conference. The Warriors' 'Poole Party' is going to go all summer long, as for Charles Barkley, don't underestimate the Warriors dynasty in the future perhaps ?
Also Read : "NBA players are off the list" Shaquille O'Neal explained STRICT rules…
Also Read : "The cuffs have been locked away" Draymond Green takes savage shot…