Draymond Green has had more impact on the Golden State Warriors than most of us fans would have noticed. Obviously, being part of one of the greatest teams of all-time will bring in comparisons between each player of the roster. The veteran forward is no stranger to such debates, but that does not evade what he means to the team.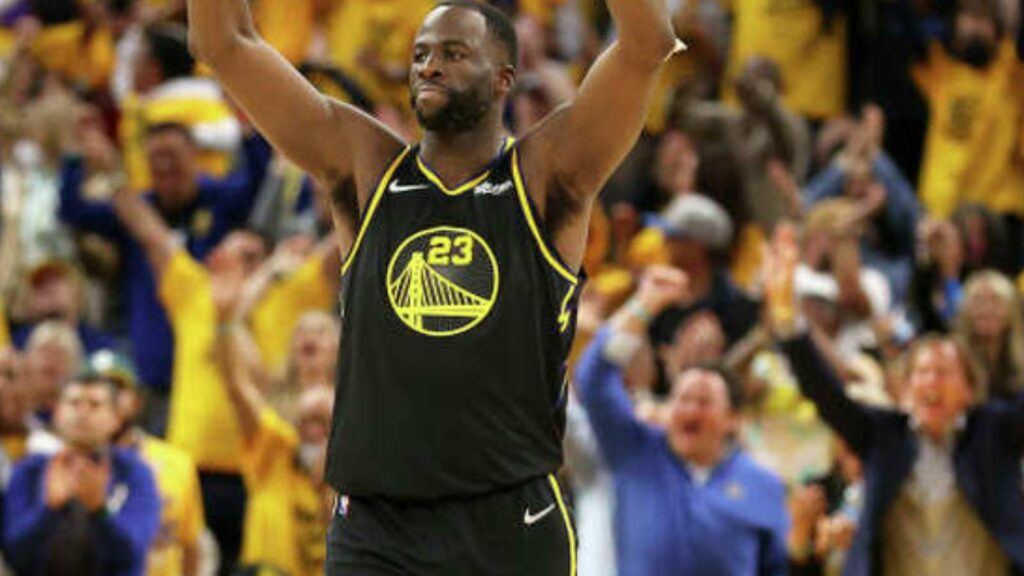 The Finals against the Boston Celtics had Green caught up with tremendous attacks from their fans. In Game 3 of the series, the home crowd of Boston began to chant profanities towards him saying, "F**k you, Draymond." Obviously this was not the end of it. Fans ever showed up at the arena wearing t-shirts which contained insults towards him. This deeply affected his teammates along with Klay Thompson, Stephen Curry and family members who had to witness the outburst.
Also read:"We are not going to make it here unless you help us": Skip Bayless reprimands Stephen A. Smith for unapologetically LYING about why he left First Take
Draymond Green opens up about the Celtics fan base turning against him in Game 3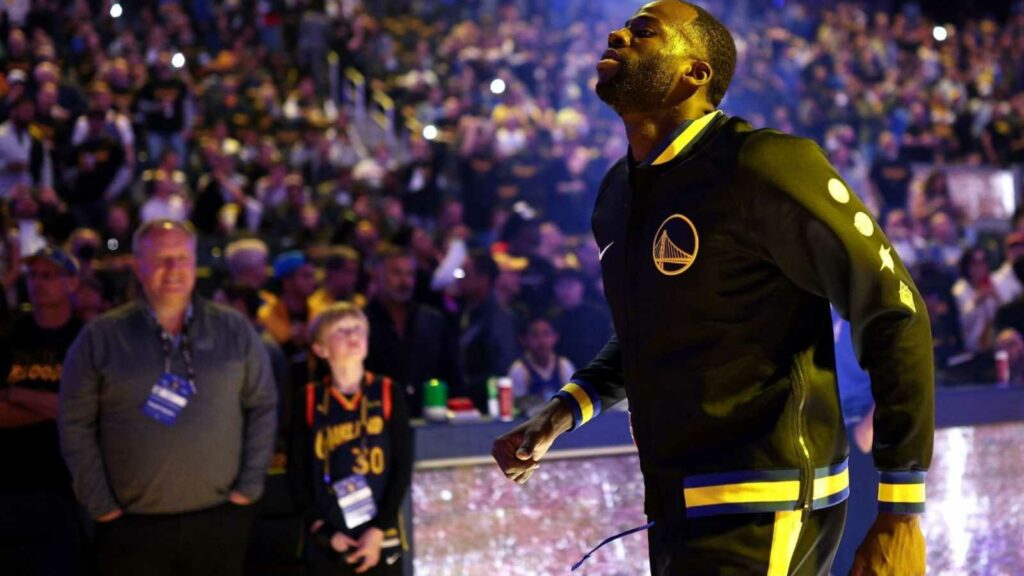 Draymond Green ended addressing the blood boiling chants fans at the TD Garden threw at him. He expressed his feelings saying it was nothing but an example of a life lesson needed to be taught to his 4-year old that was present that day. He told his podcast, "I'm actually happy he saw that. Because for the rest of his life we will have the opportunity to talk about, 'you remember when I through X,Y and Z when you were five?'"
"It's okay, you can get through it. Ain't no big deal. So that's all it is for me. Yes, my family is livid and trust me I get it, I totally understand. But for me who's raising a young black man in America, for him to understand how this world works, and for him to understand how America works as opposed to how they say it works. That's another example of it. And so no harm, no foul. F**k Draymond, f**k Draymond. F**k, you too."
Also read:"Eat a bowl of horsesh*t" Draymond Green's mom mocks Charles Barkley after Warriors win another title in 2022
Fans react to Draymond Green lashing out on Celtics fans after winning fourth championship
During the trophy ceremony, Draymond Green took a moment to speak about what the series meant to him inclusive of the Celtics fans. He said, "It means a lot. This fan base gave me a hard time. A really hard time. To come here and get a win is awesome. I appreciate this fan base. They brought incredible energy. Got to give kudos to them. But we did what we do, welcome back to the Warriors' Invitation baby! That's what we do! Welcome back."
Green had a lot of good things to say about the Celtics team and the effort Jayson Tatum had given to the series. But the four-time NBA Champion clearly still firing every shot opportunity he gets. He took to Twitter replying to a fan wearing a t-shirt saying, "Draymond is a jerk face." He replied saying, "Hold dat L s*cka." But fans carried on to keep the exchanges alive in the comments section. Here are a few reactions.
Also read:"I clearly remember how famous experts put up zero" Stephen Curry blatantly fires shots at Kendrick Perkins after 2022 Championship victory
Also read:"I told you'll to not let us win a championship" Draymond Green sends alarming warning to rest of the NBA after 2022 triumph