Furkan Korkmaz who plays for the Philadelphia 76ers in the NBA is at the moment playing for his home country Turkey in the 2022 Eurobasket organized by 2022. In a recent game against Georgia, the two teams got into an altercation on the court which later continued in the locker room after the game.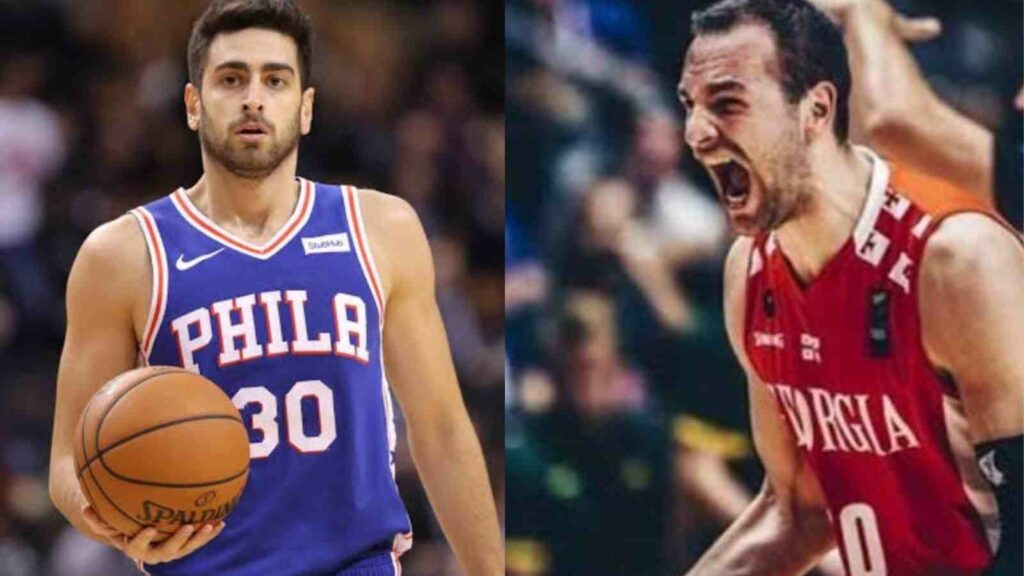 Turkish Basketball Federation Vice President Omer Onan told reporters, "While Furkan Korkmaz was walking in the hallway to the locker rooms with our trainer, Georgia's players who were not in the active roster attacked him together with the ejected player (ed.note: Duda Sanadze) and the police. There should not be an attack on the player that goes to the locker room."
He added, "At the end of the match, 30 policemen each pushed us into a fight. We got into a fight with Georgia's official police. I am calling out to FIBA and I have also told FIBA's officials. Let no one deceive themselves or think that we are stupid. They will bring us all the camera footage from that corridor minute by minute without anything missing. If those cameras do not come to us, we will leave this tournament….Wherever you look it, there is nothing to hold onto. The non-competing player, Shengelia, and three people sitting on the bench went to the locker room. At the end of the match, the police were in front of our locker room. Supposedly they were protecting us but they pushed us all the time. We were going to hit each other with our fists".
While Turkey also filed a protest regarding the loss of 22 seconds of game-time because of the altercation,While the process and investigation may require time, FIBA will definitely be looking into the matter, and take necessary and proper ramifications about what happened on the court.
Also read "There is NOBODY like me" Michael Jordan humiliated Coca Cola after signing with $19 Billion Net Worth Company
Fans React To The Altercation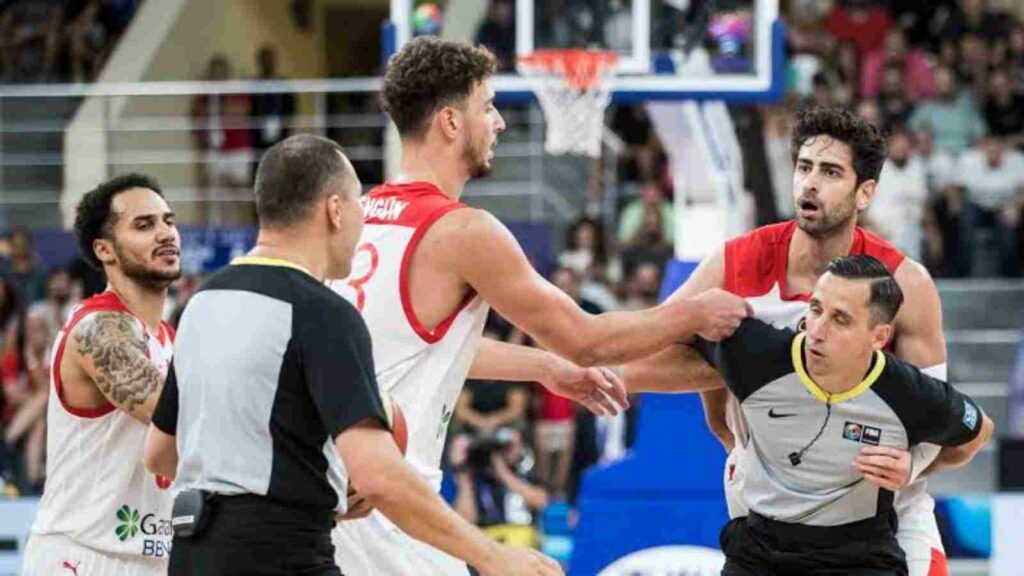 In a clip posted on Twitter, the two teams especially Furkan Korkmaz and Georgia's Duda Sanadze were seen getting each other faces and things were getting heated up between the two, requiring their teammates and officials to pull them apart. Fans were quick to sound their reactions in the comments.
It was a close game with Georgia winning 88-83, and while it was a good showing by both the teams but it leaves a dent on both the teams of how the game had ended, as this will be the only thing people will remember the match for. While there were no reports of Kokrmaz being injured or hurt, Philadelphia 76ers fans will be hoping to see him get back this October.
Also Read: "I wish he would stop flopping" Kyle Lowry called out by Heat icon Tim Hardaway
Also Read: "I'm not paying no motherf*cker" Shaquille O'Neal outraced Jeff Bezos, costing him billions in investments
Do follow us on Google News | Facebook | Instagram | Twitter