Despite suffering from a wrist injury, Giannis Antetokounmpo started the game against the Miami Heat. However, just when Milwaukee Bucks fans expected the Greek Freak to have beaten the odds, another adversary struck the star down. In the last moments of the first quarter, the two-time league MVP left the game and left straight for the locker room with an apparent knee injury.
While being defended by Bam Adebayo in the last minute of the first quarter, Giannis took an inbound pass. After two dribbles, he passed the ball to his teammate, turned around, and asked for a substitution. Although he did not limp, he perhaps knew the seriousness of the injury and left for the locker room. Right four days after suffering a wrist injury, Giannis was again in the starting lineup. He had suffered the wrist injury during the last game of the Bucks, right before the All-Star break. 
After the game, the head coach Mike Budenholzer said that he had little to no idea about the injury that the NBA Finals MVP had suffered. Moreover, in the second quarter, the Bucks officials had updated that the basketball star had knocked his knee with the opponent player and would not return to the game. Before Antetokounmpo left the game, he had four points, four rebounds, and four assists, that too in just six minutes of the game. So far into the season, he has been averaging 31.8 points, 12.2 rebounds and 5.4 assists a game. 
Related: Magic Johnson reveals what can help Giannis Antetokounmpo, Milwaukee Bucks to win another NBA championship
Are the Milwaukee Bucks in trouble without Giannis Antetokounmpo?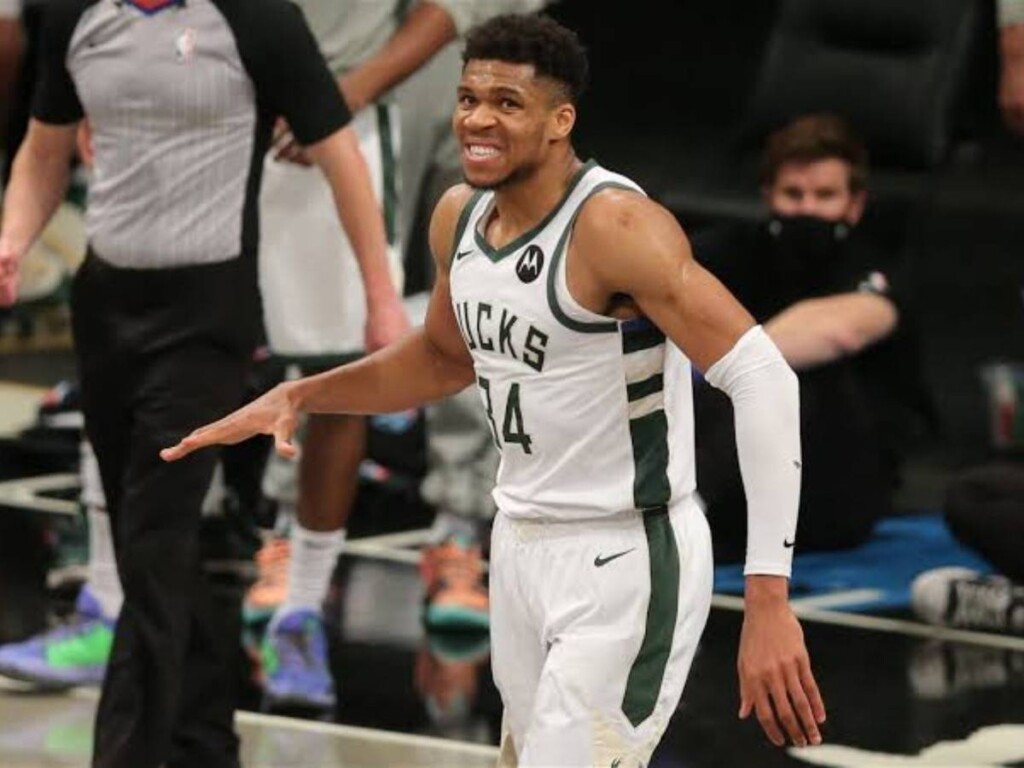 Even when Giannis went out, Milwaukee had no trouble defeating the Heat. Jrue Holiday scored 24 points, carrying his team to the victory without his comrade. In absence of Giannis, he took care of most of the offense. He dropped seven dimes and grabbed five rebounds. The defensive player was excellent from the three-point line as he made 5 of 9 from the range.
Without a doubt, the Bucks have one of the deepest rosters in the league. They have every weapon a team should have, including lethal beyond-the-arc shooting, length to dominate the paint, and excellent defence. Yet, the presence of Giannis is what elevates them to championship status. The difference between the Bucks and the other elite teams is the superstar player. He is the vehicle that will drive them to triumph.
In Case You Missed:
"The freak on the court and on the sheets" – Twitter reacts to NBA superstar Giannis Antetokounmpo's latest photos with his girlfriend
Giannis Antetokounmpo got caught on hot mic savagely swiping at ref Marc Davis
Do follow us on Google News | Facebook | Instagram | Twitter