Luka Doncic entered the league in 2018 from European leagues, but the transition was the smoothest ever possible. He achieved so much in a short period of time and looks destined to be the next megastar for the league. After recent news of his conditioning, he is certainly checking all the right boxes to perform even better in upcoming seasons. Former Pacers star Jalen Rose impressed by his work ethic predicts a bright future for the star.
Dallas Mavericks' third pick of the 2018 draft has once again brought championship ambitions for the franchise. The Mavs made it to the conference finals for 1st time in a decade-long period and are raring to go beyond in upcoming seasons. 49-year-old Rose sees Luka as a centerpiece for the Mavs dominance in the coming future. In his four seasons with the Mavericks, Doncic has made the playoffs three times and came very close to making the NBA Finals last season.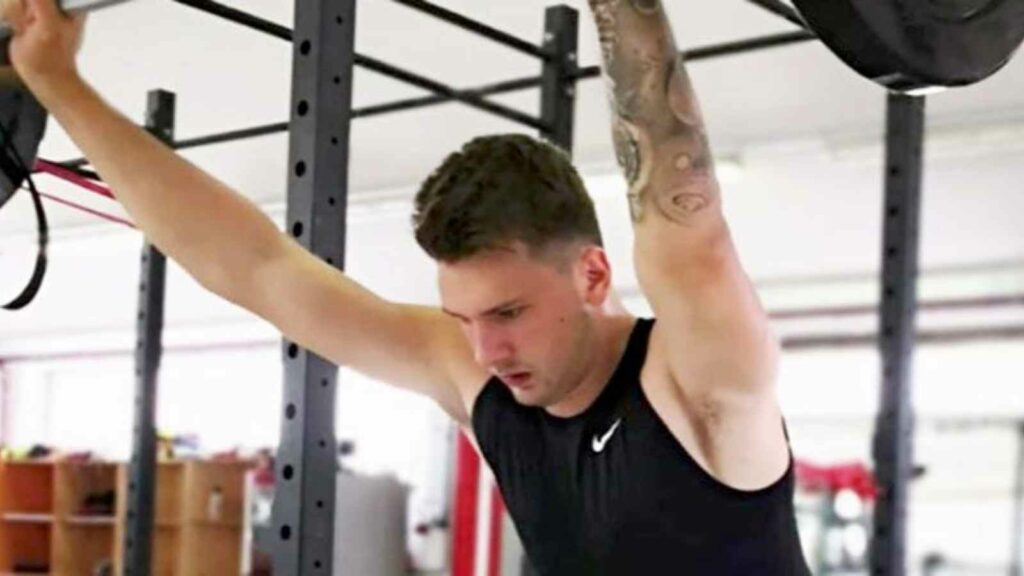 Coming that close and making it to the final stage has supposedly had a motivating effect on the Slovenian star. He is working hard to get back in shape and make more impact on the court. Luka Doncic was efficient in the 2022 playoffs, averaging 31.7 points, 9.8 rebounds, and 6.4 assists in 15 games played.
Luka Doncic can win MVP averaging triple-Double for a season predicts Jalen Rose.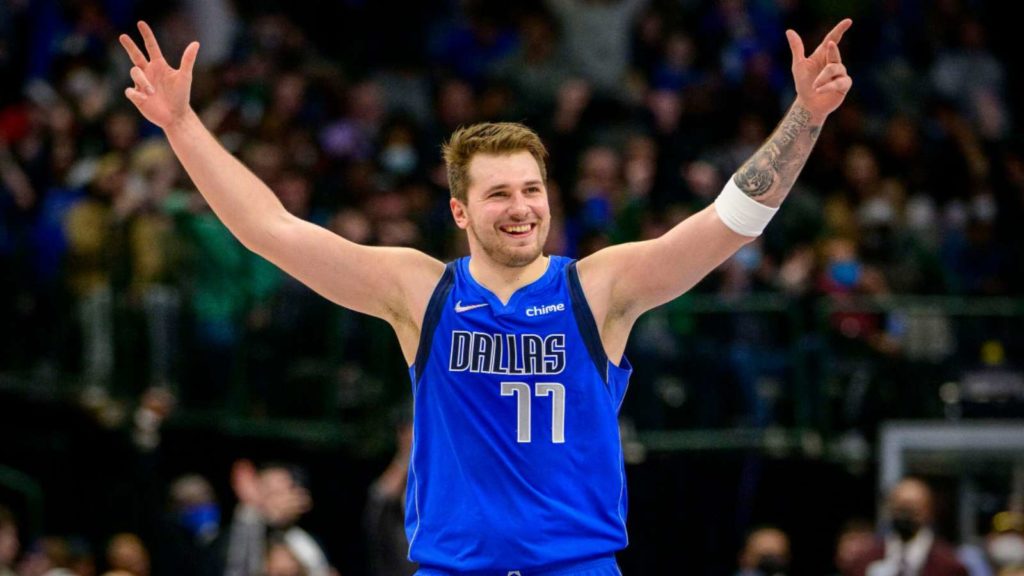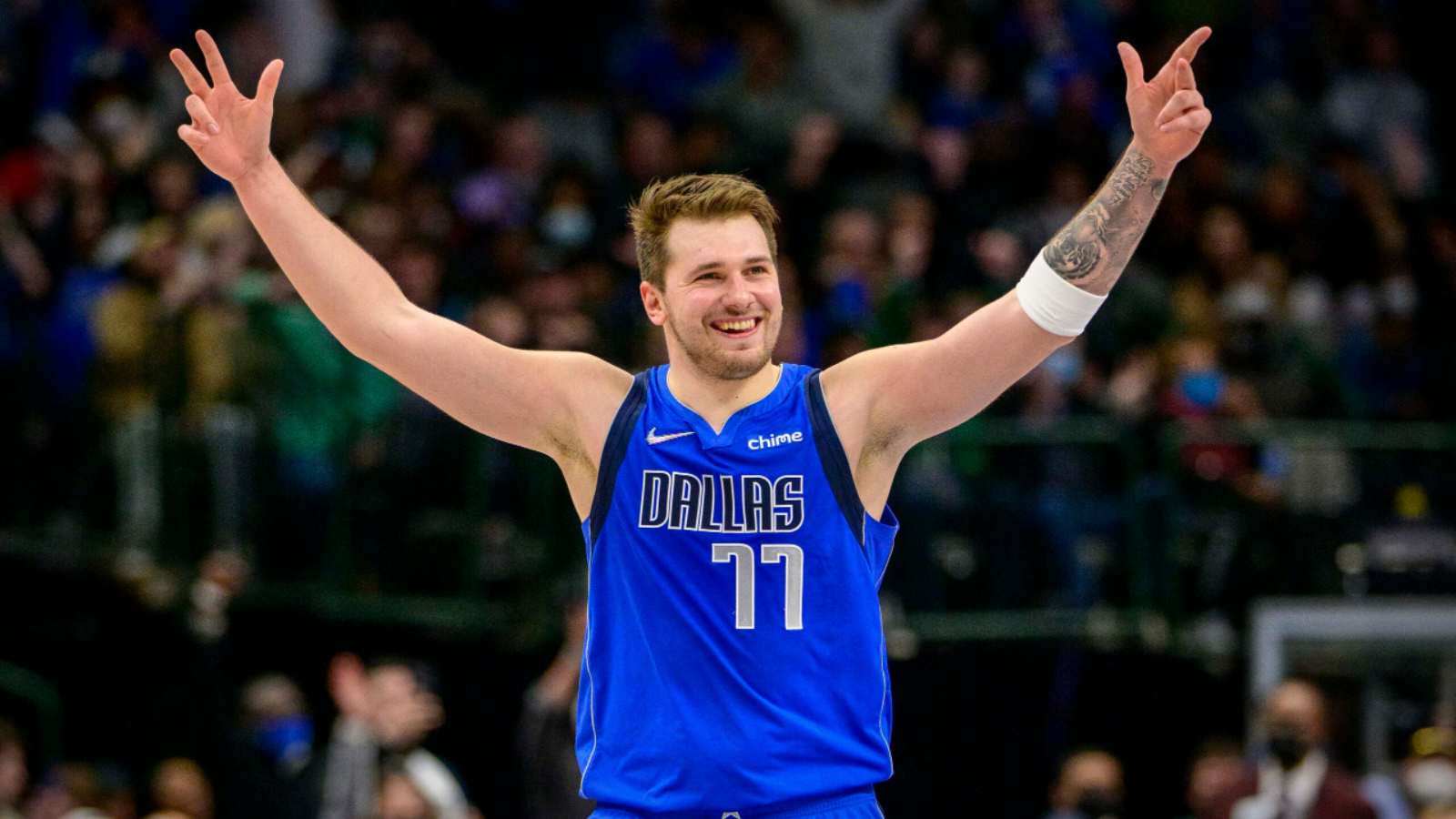 2019 Rookie of the year Luka Doncic dazzled in just 4 seasons with the Mavs. He won 3 All-NBA first-team selections and 3 All-Star appearances barring only his rookie season. He did all this with "out-of-NBA-shape" criticism throughout his short career. All now working with his national team, he is shredding the extra weight to move quicker on the court.
Also Read: "How the f*ck did he do that?" Kevin Durant was frustrated with Ben Simmons after he left Nets hanging in do-or-die time
Jalen Rose praising Luka's conditioning efforts said, "Luka being in the best shape of his life is going to be a game changer, not only for the Mavs, but for the NBA. I predicted, when athletes start to realize, that everything I put into this temple [body] affects how I perform, now all of a sudden you start to look at life; you start to look at your diet differently."
Rose further added, "Now Luka, is gonna be training. You see videos of him actually training now. So, based on that – do not be surprised if he balls the way he balled last year, in the playoffs in particular." Adding the MVP point in his discussion, Rose said, "He's in pole position for me. I don't know what Vegas says, but I'm gonna be Nostradamus here. Luka winning MVP this year."
Luka Doncic elevated his performance last season and was brought up multiple times in MVP discussions as well. He is very skilled with the ball and able to dictate the pace of the game with his game. He brings an extra dimension to the Mavs attack with his vision on the court. The fact that he's able to do all this at such a high level in his fourth year leaves fans and analysts wondering what his ceiling is.
Mark Cuban put faith in his megastar giving him a max extension and also providing a potent support cast to bring the title back to a Texas-based franchise. There is no doubt that the Dallas Mavericks are a team that functions with Luka Doncic as its centerpiece, and now the new addition of Christian Wood, Returning Tim Hardaway Jr. and Spencer Dinwiddie gives them strong chance in the 2023 season.
So considering the power of the whole team, Jalen Rose displayed his undying confidence in Luka Doncic going for a triple-double season. He said, "You know what, Luka could average a triple-double this season if he wanted to. I need Luka to average a triple-double and win MVP this year. You could drop a couple of points, add a couple of boards. Luka MVP – averages a triple-double, I'm putting it out there."
Luka showed in the past that he is very capable of delivering his best in adverse situations also. He averaged near triple-double – with 28.4 points, 9.1 rebounds, and 8.7 assists in the 2022 season. And now with the hard work put in, a great support cast, and trust in his abilities, Luka looks set for a dream season.
Also Read: "Your time is gonna come….have patience dummy" Jerry West CHOKED Shaquille O'Neal to teach him a lesson about patience
Also Read: "The Michael Jordan of WNBA" Sabrina Ionescu makes history by achieving an unattainable feat in basketball
Do follow us on Google News | Facebook | Instagram | Twitter