The Damian Lillard trade has immediately opened up the market for more trades. Many teams had been pursuing Dame from the Blazers, but they have finally struck a deal with the Milwaukee Bucks in a three-team trade, landing Dame in Milwaukee. This trade has evidently reignited the James Harden trade rumors, especially with Jrue Holiday now available for trade.
Jrue Holiday, the piece that was traded to kickstart 'The Process' in Philadelphia, is now on the trading block for the Blazers, as he doesn't align with the young Blazers' timeline. With Harden consistently demanding a trade and their former franchise player available for trade, rumors are circulating in the news about a potential trade in the works for the NBA champion.
Harden has continually taken shots at the Philadelphia 76ers' President of Basketball Operations, Daryl Morey. Recently, he was seen partying in a club where a sign reading 'Daryl Morey Is a Liar' was being waved around. It clearly conveyed the message Harden has been trying to express for a long time now. Harden has been upset with Morey ever since he was not offered a max extension in free agency, which was followed by failed trade talks with the Clippers. Harden has been criticizing Morey throughout the entire offseason and is eager to leave Philadelphia.
Also Read:Jayson Tatum ARROGANTLY dismisses Joel Embiid and 76ers chance of hurting Celtics' hunt for NBA title
James Harden to miss 76ers media day
The Philadelphia 76ers are using every bit of leverage they have to keep James Harden in Philadelphia. Harden requested a trade after opting into his player option at the start of free agency. His requests were not fulfilled, and Philly decided to bring Harden back for training camp. Harden is also employing every tactic in his arsenal to force his way out of the franchise.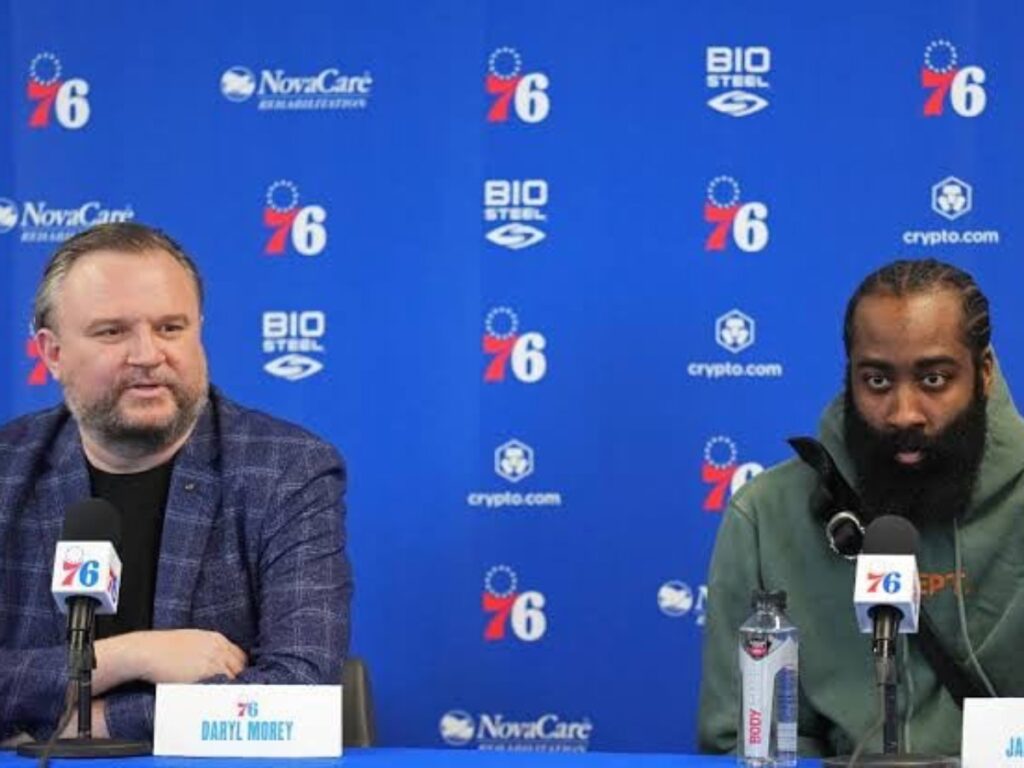 After months of calling Daryl Morey a liar, Harden has now decided not to show up for media day ahead of training camp. Harden is doing this in protest of his requests not being fulfilled by the Philadelphia 76ers. Philly has shown no interest in trading Harden away. But now with Jrue available on the market, they can make a move to reunite their former star with the team for one last run. As he has mentioned before that he plans to retires following his contract expiration.
In Case You Missed:
Do follow us on: Facebook | Instagram | Twitter
Follow FirstSportz on WhatsApp Channel