Jayson Tatum and the Celtics last season came really close to bringing Boston its 18th championship but they were no match for the Golden State Warriors, crumbling to them in a six-game series. Tatum on a recent interview with Bleacher Report admits that "he was miserable" after the finals.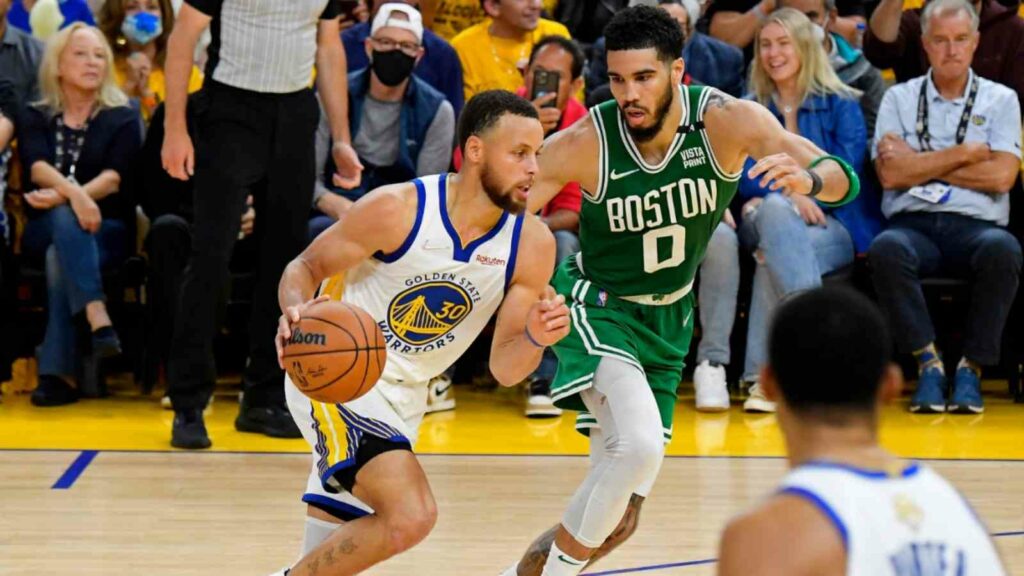 Talking to Bleacher Report, The young Celtic confessed, "You know, those three, four days afterwards, I was miserable. I really, really was. And it took some time to kind of get out of that funk and just kind of enjoy my life, enjoy being around my son and my family. I feel like sometimes I come off so laid back that I don't know if people understand how much I invest into this game, how much I care, how much I work because I'm not the loudest or may show everything, But the loss was just so tough because I literally gave everything that I had. And to feel like I ran out, that I didn't have anything left to give, and we were so close."
Tatum had an incredible showing in the finals as he averaged 21.5 points, 7.0 assists and 6.8 rebounds while playing through fracture injuries, pushing the Warriors to six games is a feat in itself, while his efforts were not enough to bring down the colossal of a team that is the Warriors, Tatum did prove why he is one of the young stars of this generation.
Also Read: "That's why I came back for 20th season" Udonis Haslem speaks out on Heat Culture which did not let him retire
Celtics Will Be A Team To Look Out For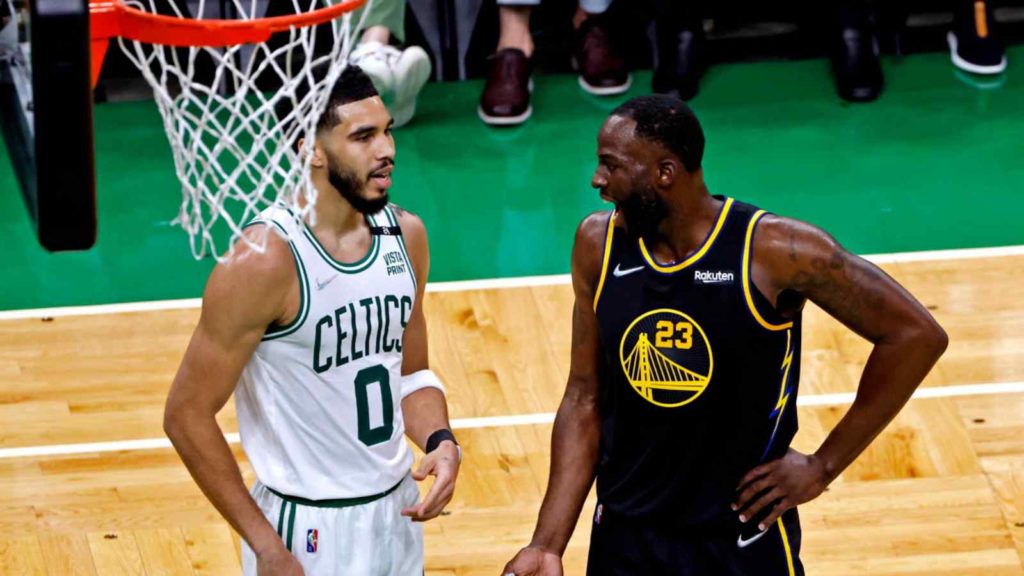 While the series with Golden State did take a mental toll on Tatum, There seems to be no bad blood between the players as the friendship with the opposing team seems to be as tight as ever as Tatum was an attendee at Draymond Green's wedding with Hazel Renee on August 14th.
While Tatum admitted he could not leave his house for a few days, through the help of his son and his family, Tatum seems to have gotten over the pain of coming so close to a ring, as he looked in his top form in a video where he is seen lobbing up the ball to LeBron James at a Crawsover game.
As Tatum enters his sixth season leading the Celtics, And with the Celtics trying to acquire Durant but also not offering key pieces of their roster like Jaylen Brown and Marcus Smart retaining the core build that took them to the Finals. The Warriors will have to be on the lookout for Boston as they will be out for revenge and battling their way to another shot at the prestigious Larry O'Brien Trophy.
Also Read: WATCH: LeBron James found working out with Washington Mystics' Natasha Cloud after CrawsOver Pro-Am game was cut-short
Also Read: "Kyrie Irving is a superstar not Dame" Skip Bayless takes a jab at 6-time NBA all-star Damian Lillard after Taylor Rooks controversial claim
Do follow us on Google News | Facebook | Instagram | Twitter