Things always get interesting when two basketball giants lock horns on the NBA court. Jayson Tatum and Joel Embiid met perhaps for the last time this season and gave the fans a classic. The Boston Celtics superstar ended the night with a dagger into the Philadelphia 76ers' heart, with a clutch three-pointer. The shot not only gave Tatum and the Celtics a three-point lead but also an impressive win against a formidable team. 
The contest was tied at 107-107 with less than five seconds left. Both sides had used up their timeouts and had none remaining. After coming out from the timeout, Tatum stood ready in the backcourt. Marcus Smart took the inbound pass and threw the ball to Tatum, who came running from the backcourt. The 24-year-old took one dribble and pulled off a masterclass step-back to lose his defender. Tatum drilled the game-winning three-pointer with only over a second remaining on the clock.
After Tatum converted the clutch basket, the 76ers immediately got the ball in the hands of Joel Embiid, since they had no timeouts left. The big man attempted a bizarre half-court shot. What is perhaps more interesting, is the shot actually went in. What's more intriguing is that the shot went in. The officials, however, waved off the shot because the ball had left Embiid hand after the buzzer sounded. He did not resist, but the spectators at the Wells Fargo Center couldn't believe it.
Related: Jayson Tatum reveals how despite frequent texts, Michael Jordan didn't text him after his 51-points performance against Hornets
Jayson Tatum and Celtics ruin Joel Embiid's massive 41-point game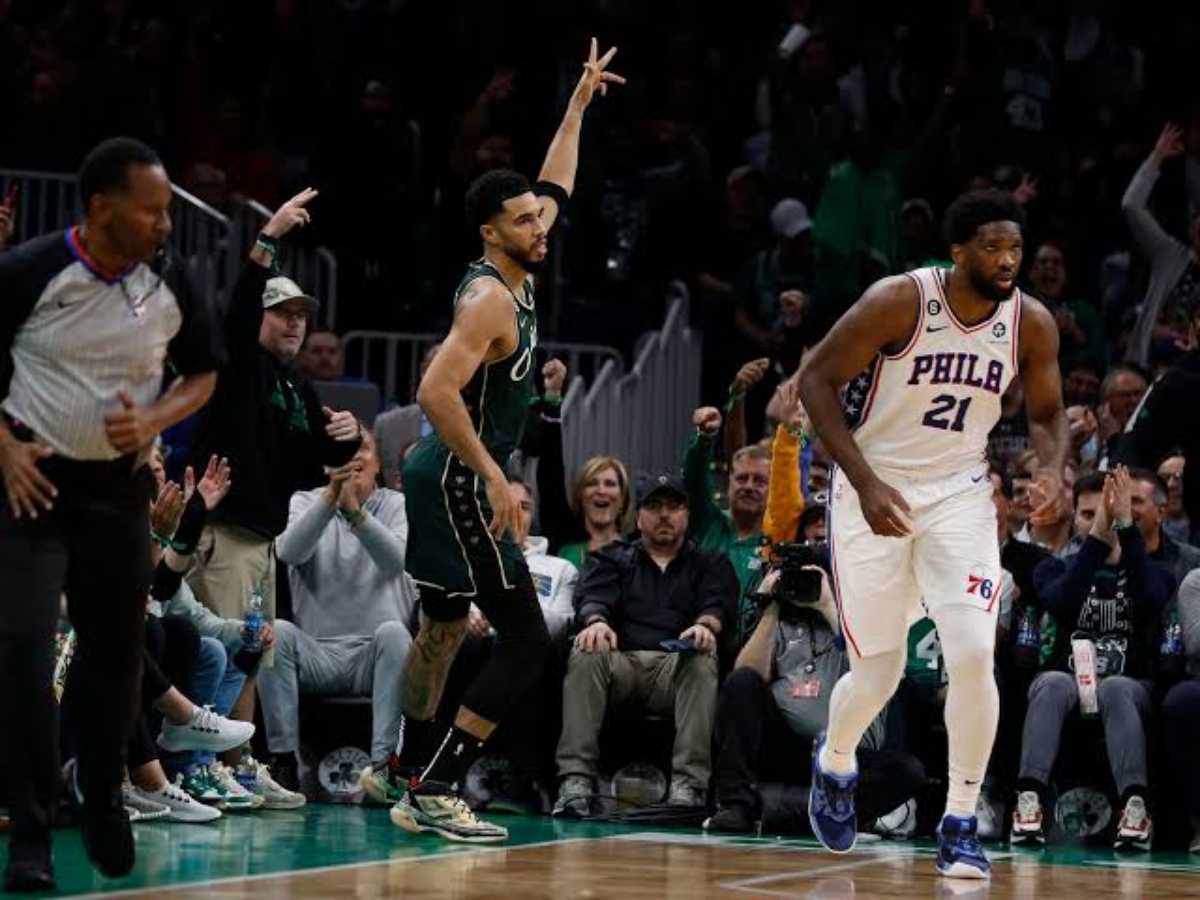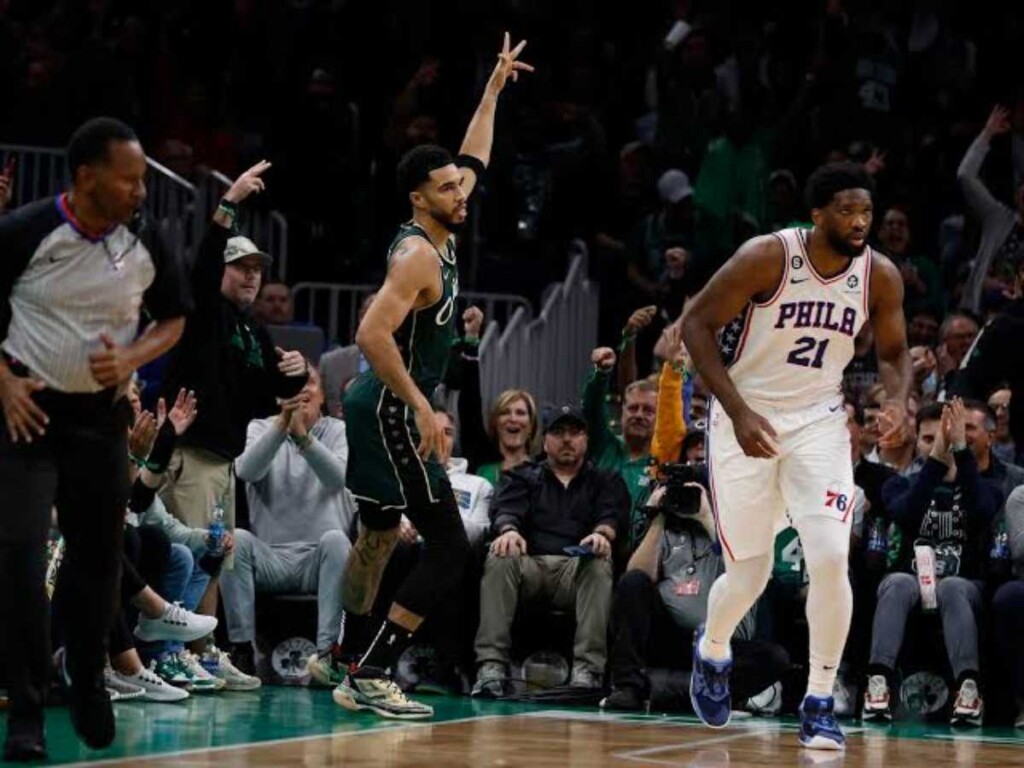 Joel Embiid and the Philadelphia 76ers have been putting on a show for their fans this season. And on Saturday, their star man Joel Embiid had a night for himself. He had a massive 41-point game while single-handedly trying to carry Philly's offense. He made 12 of 22 shots from the field, had 12 rebounds, and dished out five assists. The reigning scoring champion, being the defensive stalwart, also had three blocks. Tatum, on the other hand, had a relatively quiet night, scoring only 18 points. He struggled from the field, converting only seven of seventeen attempts.
This was Tatum's ninth game-winner or tying shot in the last 5 seconds or less in the last five seasons, the most in NBA history. Boston and Philadelphia are two of the Eastern Conference's most formidable squads. Both the teams can make a push for the NBA gold, given the world-class talent on their roster.
In Case You Missed:
"S**t NBA asked me if I wanted," Jayson Tatum talks on competing in 3-PT shooting contest during All-Star weekend
Joel Embiid switched to 'Bill Russell-like' defense during his rare off day on offense to help the 76ers stage a perfect comeback
Do follow us on Google News | Facebook | Instagram | Twitter