If there is one player who seems to have caught fire for Golden State Warriors, it is their young stud Jordan Poole, who surely has got plenty of female eyes pulled towards himself with his sensational plays on the court. The same could be said when he managed to impressive a 'hot' fan who sat courtside. NBA Fans went onto suggest how Warriors reporter Kendra Andrews (rumored to be Poole's crush) could be feeling.
Not only this unidentified courtside fan was caught smiling when Jordan Poole managed to knock in a sensational half-court 3-pointer, but even the Warriors stud was evidently caught gazing at her. Take a look at the video below.
Jordan Poole impresses courtside fan in Game 2 vs Celtics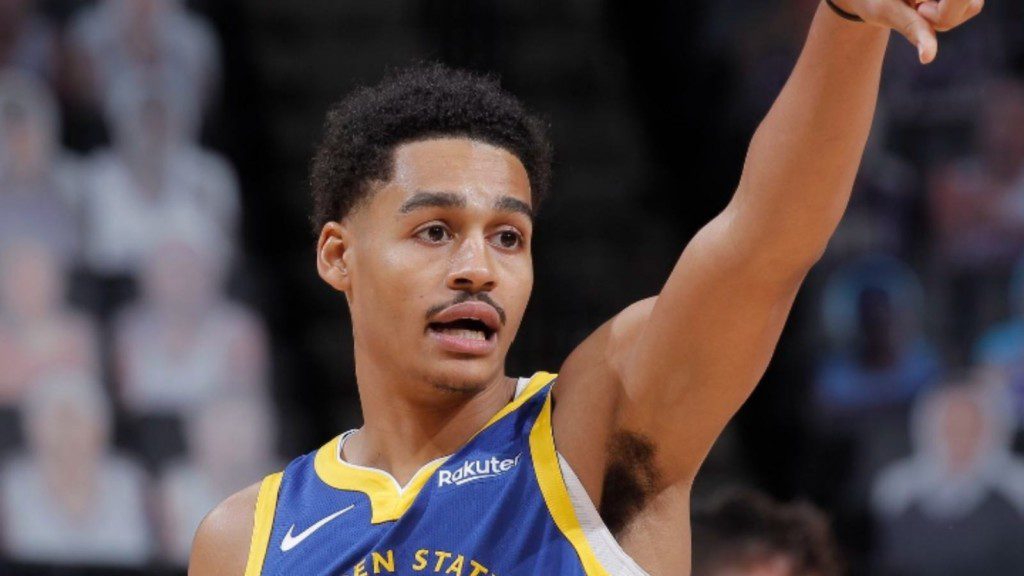 Talking about Jordan Poole's performance in Game 2, he managed to support Stephen Curry quite well as both Andrew Wiggins and Klay Thompson were not at their very best, managing to register only 11 points. All of Golden State's starters were in double digits except Draymond Green who was 1-point shy in doing so.
On the other hand, Boston Celtics were led by Jayson Tatum were led by Jayson Tatum with 28 points, majority of his points came from downtown. Apart from whom, only Jaylen Brown and Derrick White were able to score in double digits.
With the NBA Finals getting tied at 1-1, things are bound to get much more physical and heated in Game 3 and 4 at TD Garden. Given that, Draymond Green was already targeted by many opposition players for 'dirty' plays, the home fans are going to be after his life when he heads into the TD Garden.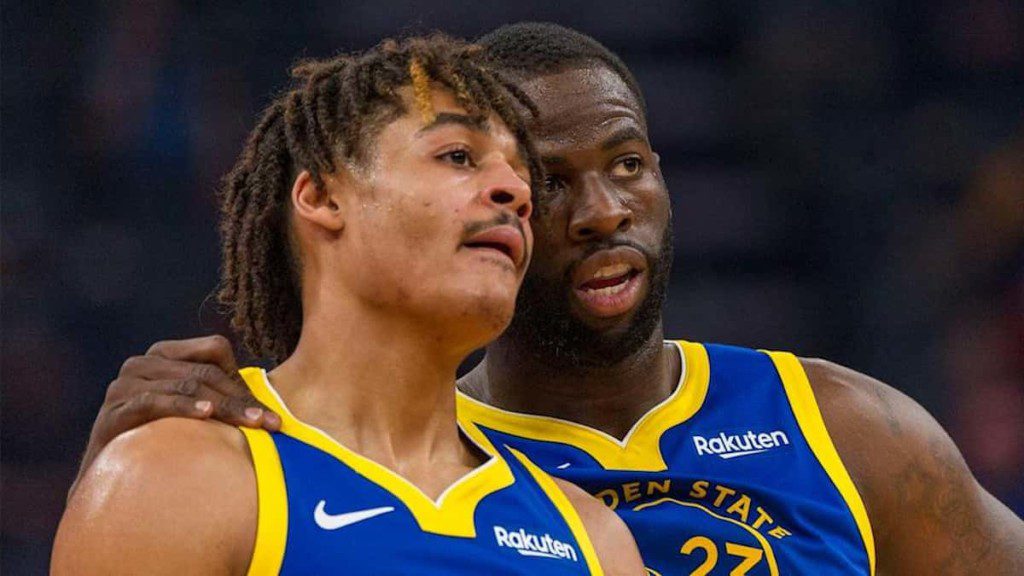 That being said, all eyes will also be on the officiating in the remaining games, as there was a major controversy upon some calls being not given on either ends of the floor. What drama further awaits us in this series? Remains to be seen as we look forward for Game 3 Wednesday in Boston.
Also Read: "Just want her back" Celtics player honor WNBA star Brittney Griner…
Also Read: "I'm here for you brother" Hip-hop sensation Drake makes surprise appearance…