The New York Knicks are now in their off-season. After losing to the Miami Heat in the Eastern Conference Semi-Finals, the Knicks players are now off the basketball court. While some might be in preparation for the next season, guard Josh Hart is spending his time differently. Recently, Hart tweeted a question on Twitter that left many clueless and confused. Included in those stranded in thought was his New York teammate, Jalen Brunson.
Hart took to Twitter to ask his followers a rather bizarre question. He asked, "Have yall ever tasted yall significant others breast milk? Asking for a friend." Immediately after his question went out, fans were all left confused and concerned for the guard. Jalen Brunson, on the other hand, took to his Instagram story to declare Hart was out of his mind.
"Everyone it's time to unfollow this man immediately, he is sick. The new number 1 Josh Hart," Jalen Brunson said after he referred to Josh Hart's Twitter post on Instagram. Hart then reposted the story on his Instagram handle and said, "bro l'm buggin??" with a bunch of laughing emojis.
Although some might believe that there is a rift between the two players without context, in perspective, the exchange can be considered pretty hilarious. This is clearly a joke between the two teammates. They've known each other for a long time and have been pulling shenanigans for even longer.
Related: Who is Josh Hart's wife? Know all about his high school sweetheart Shannon Phillips
Twitter reacts to Josh Hart's tweet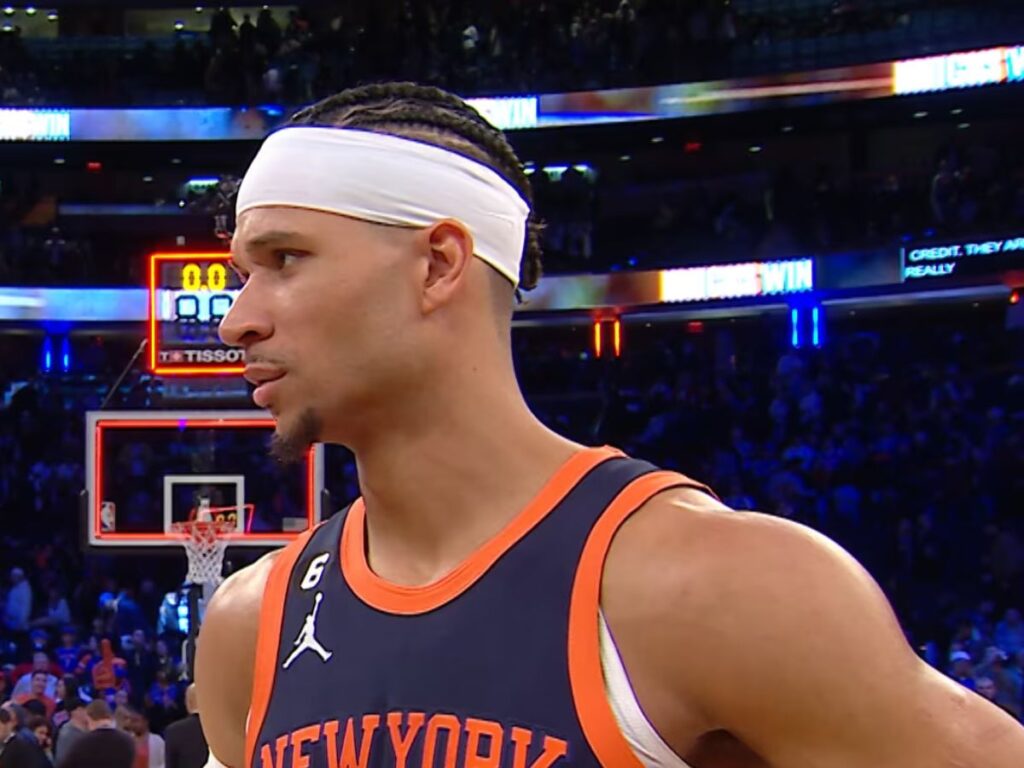 It is pretty evident that Josh Hart's interaction on Twitter was comical. However, the tone and context of his question surely caught some people off guard. After all, if his teammate took to Instagram to make fun of him, fans on Twitter would certainly have their own words to say. Here are a few reactions to Hart's tweet:
Although fans called out the guard for his question, there's no doubt that many had a good laugh about it. Moreover, it is also good to see that the ghost of elimination isn't haunting Hart. The New York Knicks had a pretty good run this season and will look to regroup for the next. We can only hope to see them go higher as the expectations for a huge 2023-24 season linger on them.
In case you missed: